I AM CEO PODCAST
IAM1438 – Best-Selling Author and Workshop Facilitator Helps People Transition from Timid to Tenacious
Special Throwback Episode - Podcast Interview with Phyllis G. Williams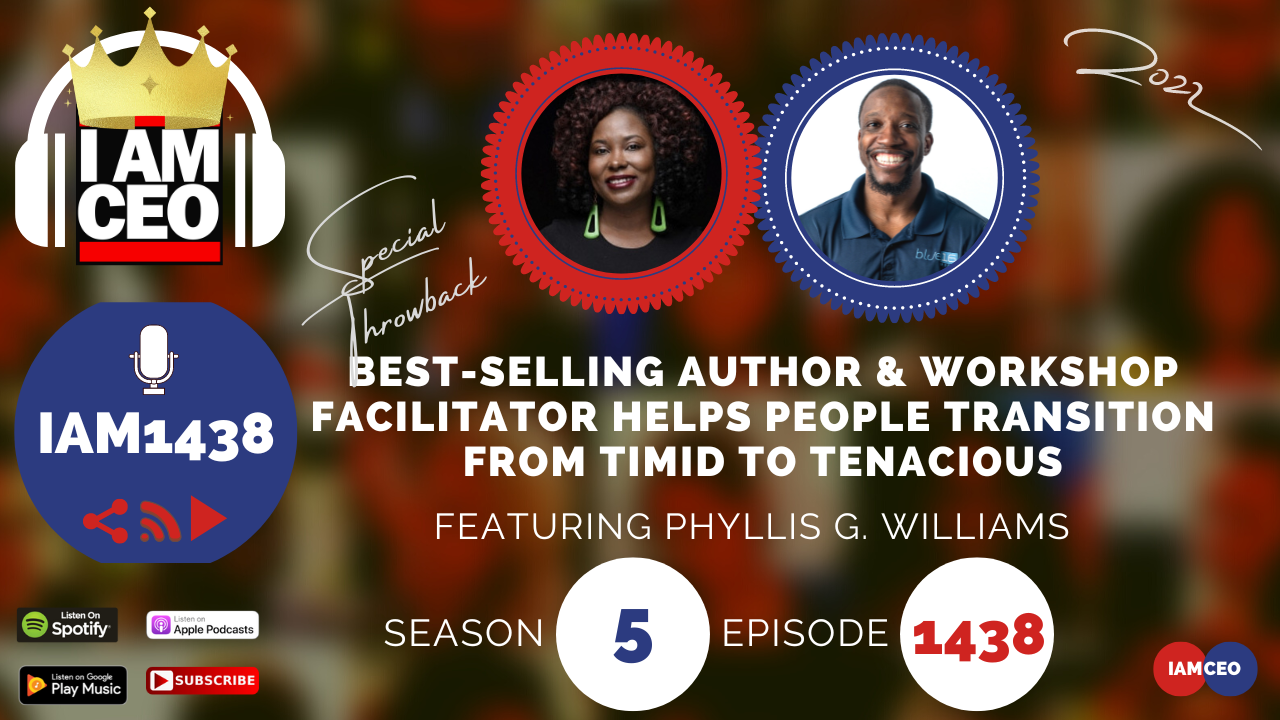 Phyllis G. Williams is a workshop facilitator, best-selling author of the book, Thee Art of Me, and blogger. She went from timid to tenacious and now she's helping others do the same through speaking and writing. She's a small-town girl with big dreams and an even bigger heart.
CEO Story:

 

Phyllis joined a local toastmaster which is a speaking club. She started speaking as an extracurricular activity. People invited her to speak at events, graduation, and workshops.
Business Service: Workshops with topics like authenticity and authority, bonding, financial aspects, and visionary things. Helping women to become better versions of themselves.
Secret Sauce: Being relatable and funny. Thinking deeply and fun to be with.
CEO Hack: 

One Word the Will Change Your Life

CEO Nugget: We should excel and not just exist – Phyllis G. Williams. You have excellence inside of you and you should continue to water it.
CEO Defined: Dedicated to your dream and vision even when no one else is.
Website: http://www.progresspromoter.com
Instagram: Instagram.com/progresspromoter
Facebook: Facebook.com/progresspromoter
Episode Link: https://iamceo.co/2018/10/17/iam087-best-selling-author-workshop-facilitator-helps-people-transition-from-timid-to-tenacious
---
Check out one of our favorite CEO Hack's Audible. Get your free audiobook and check out more of our favorite CEO Hacks HERE