I AM CEO PODCAST
Social Entrepreneurship
IAM1439 – Business Strategist Helps Mompreneurs Raise Their Businesses while Raising Their Families
Special Throwback Episode - Podcast Interview with Allison Hardy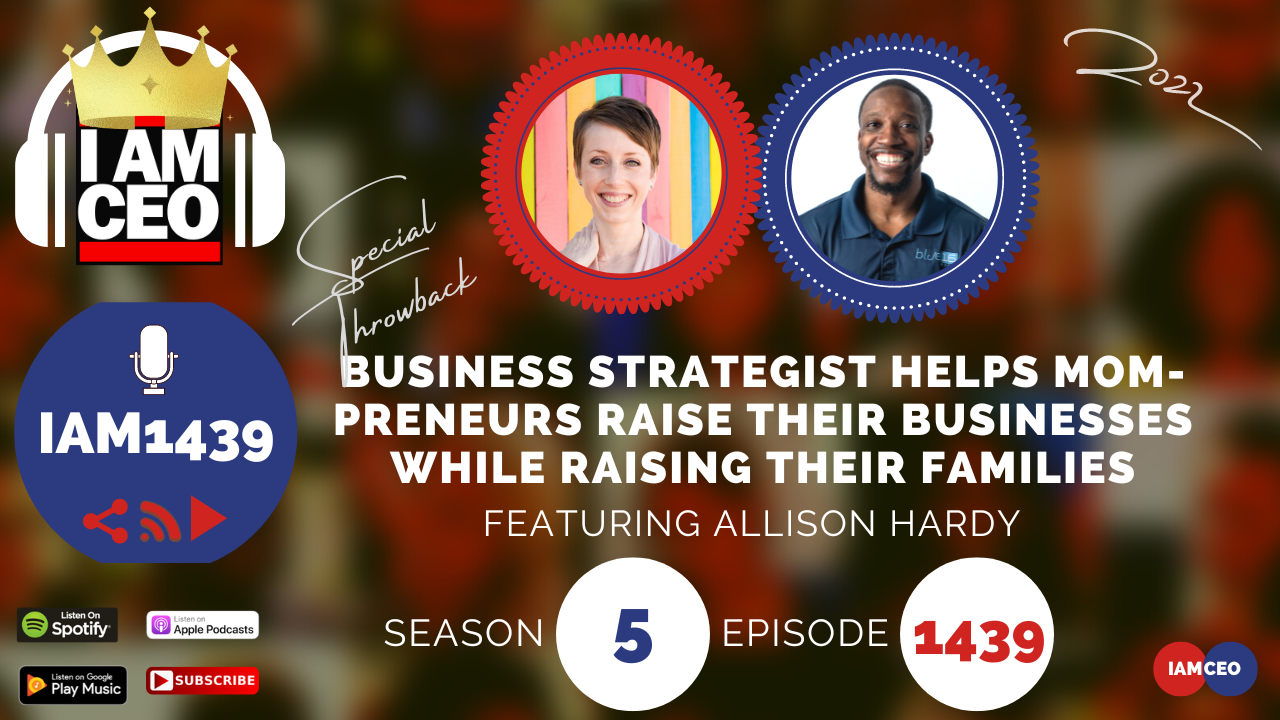 Allison Hardy is a Business Strategist for Mompreneurs. Through infusing their business with a hearty dose of automation, authentic social media driven by Facebook Live, and stepping into the role of an influencer through email marketing, Allison helps women raise their businesses while they are raising their families so that they can live life by design. Allison is the creator of the Life by Design Podcast, a Huffington Post Contributor, have been featured in YFS Magazine and was named one of Washington, D.C.'s most influential professionals under 40 by Washington Life Magazine. She's also wife to Teer, and mom to five-year-old Camden and 6-month-old Nora.
CEO Story: After graduating from college, Allison already had a side hustle. She living the dream, teaching, and having a fancy job. But was laid off after serving 10 years. Allison turned it into an opportunity to do full-time with her side hustle. In just 3 months' time, she was able to replace her income, with the business that she has and went on growing ever since.
Business Service: Help women with their businesses to make it work. Figuring out how to get to the next level.
Secret Sauce: Truly understands her clients. Understanding the unique struggles and priorities.
CEO Hack: 

The Desire Map

 and sometimes just more sleep and taking care of yourself
CEO Nugget: Build your e-mail list and have an automated stream of passive income. You're capable of doing anything you want. Be unapologetic in saying this is what I want and this is how I'm going to do it.
CEO Defined: Making a bigger impact that extends upon me and myself. Leaving a legacy.
Website: http://www.allisonhardy.com
Facebook group: themompreneurcommunity
Facebook: allisonhardy2015
Instagram: allison_hardy
Episode Link: https://iamceo.co/2018/10/19/iam089-business-strategist-helps-mompreneurs-raise-their-businesses-while-raising-their-families
---
Check out one of our favorite CEO Hack's Audible. Get your free audiobook and check out more of our favorite CEO Hacks HERE