I AM CEO PODCAST
IAM1440 – CEO Specializes on Designing and Building Accessory Dwelling Units
Podcast Interview with Whitney Hill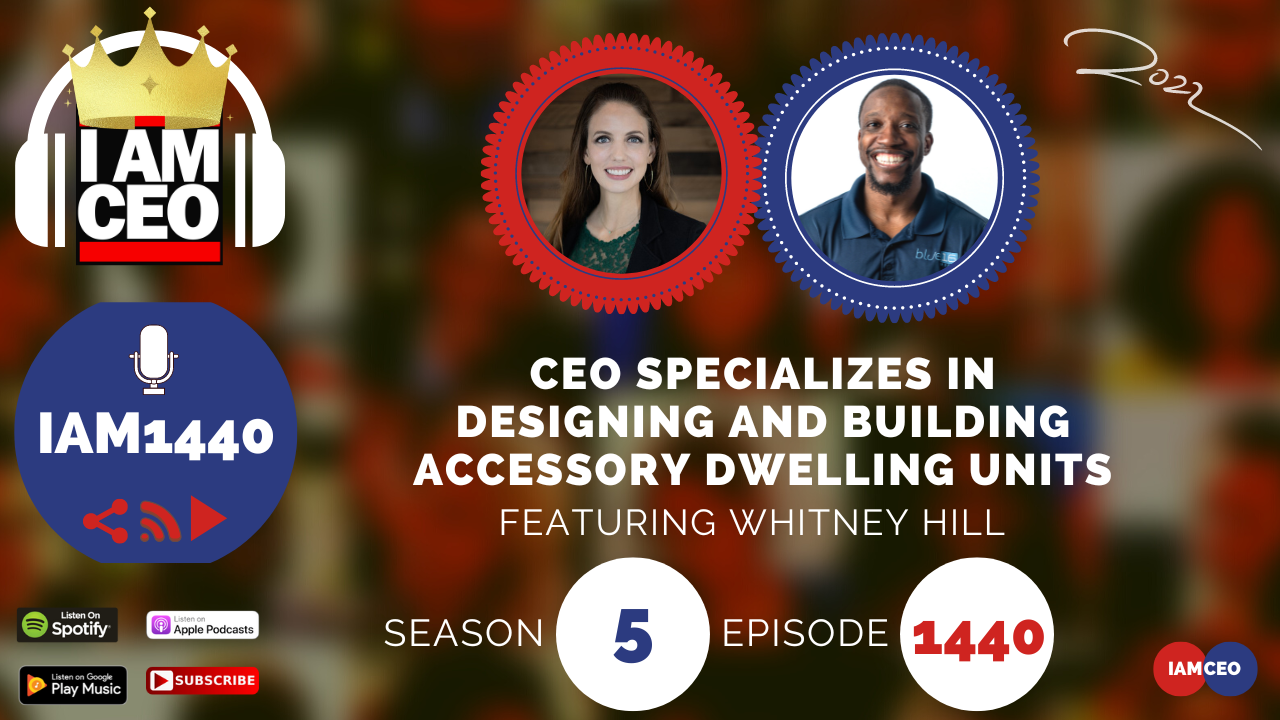 Whitney Hill is the co-founder and CEO of SnapADU, a San Diego-based accessory dwelling unit construction company that designs, permits, and builds 50 ADUs a year with $15M in annual revenue.
Before getting involved in residential real estate, Whitney gained strategic & tactical experience as a management consultant for Bain & Company and as an operations manager for an industrial supply distributor. Whitney earned a bachelor's degree in Psychology from Yale University and an MBA from NYU's Stern School of Business.
CEO Story: Whitney had the entrepreneurial bug, but didn't know what it would be. She worked in the corporate for 10 years which prepared her for the role in the company she co-founded. Which led her to become the market leader in their design and build industry field.
Business Service: Serving as general contractors. Lay out on their website, the prices, processes and permits, and any other important information.
Secret Sauce: Challenging and finding for a better way as part of their ethos.
CEO Hack: App mention: Asana – task management, set up goals and strategies. Buildertrend – project management software.
CEO Nugget: Focus on ruthless prioritization – focus on leveraging your time. Enjoy the experience of working with established companies, that will be your reference guide when you're in your own company.
CEO Defined: Knowing all the pieces put together so that you can best orchestrate that for the other people on your team.
Instagram: https://www.instagram.com/snap.adu/
Facebook: https://www.facebook.com/snapadu
SnapADU Linkedin: https://www.linkedin.com/company/snap-adu/
Whitney Linkedin: https://www.linkedin.com/in/whitney-hill/
---
Check out one of our favorite CEO Hack's Audible. Get your free audiobook and check out more of our favorite CEO Hacks HERE