Healthy CEO
I AM CEO PODCAST
IAM1559 – Performance Coach Helps Women to Focus on Inner Work and Mindset Mastery
Podcast Interview with Lindsay Roselle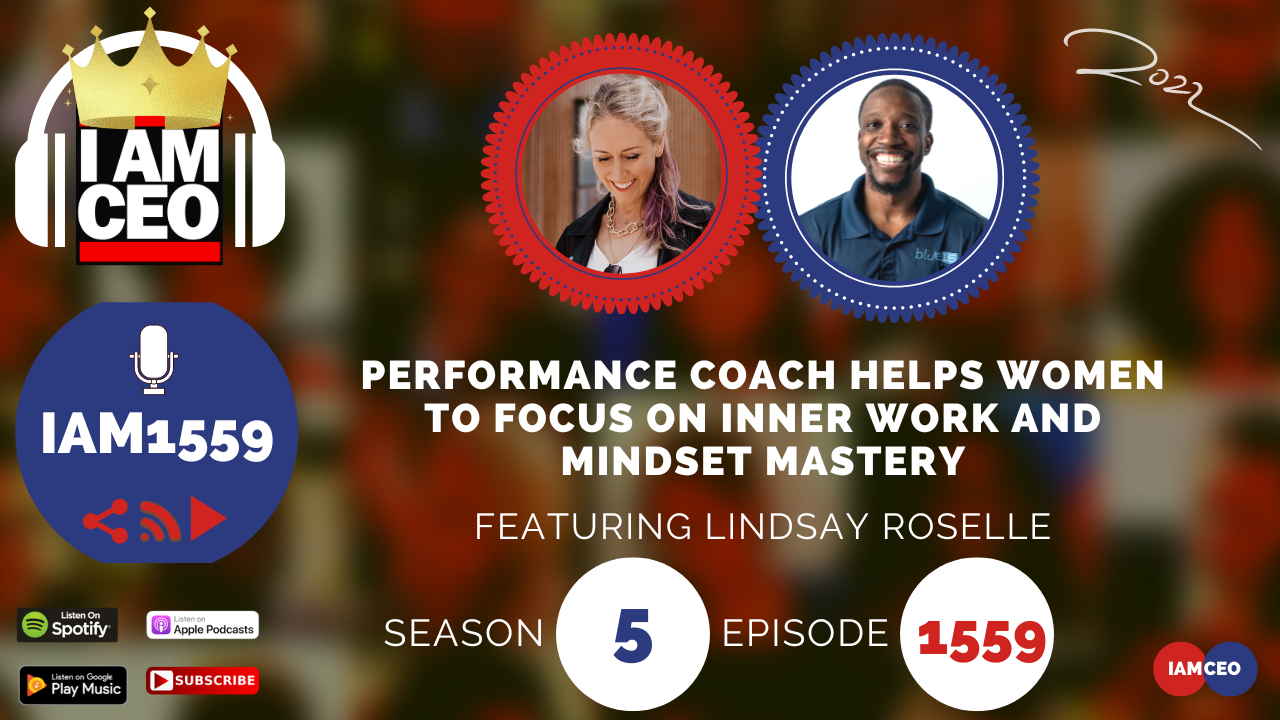 Lindsay Roselle is a Growth + Performance Coach for high-achieving women. Her mission is to help entrepreneurial women feel alignment between their ambition to succeed and their devotion to motherhood through expert growth and performance coaching focused on inner work, mindset mastery, and business strategy. She believes in knowing yourself first, building mental resilience through consistency, and the power of personal alignment to create business scale.
CEO Story: After college, she worked for 10 years in the corporate world and does traveling a lot trying to climb the ladder, and striving for more. She realized in her early 30s that she couldn't find her passion and meaning in there and so she left in 2014 and went into entrepreneurship for 8 years having many businesses. But what was more important to her was to be with her kids at home. The ambitious mother turned down her dreams and aspirations and pivoted into working from home, doing coaching, and podcasting.
Business Service: High-level one-on-one coaching. Home edit, done for you consulting way. Group coaching and mastermind. Events and podcasting.
Secret Sauce: Being real and authentic to clients and feeling safe working with you.
CEO Hack: Daily journaling practice. Knowing yourself deeply.
CEO Nugget: Stop imitating other people and be less externally focused.
CEO Defined: You got to be comfortable in the discomfort. You have to be willing to be the leader when it's cold, dark and scary, and show up even when things are really good and even when people don't need your leadership so much.
Website: www.lindsayroselle.com
Instagram: lindsayroselle , motherload.pod
---
Check out one of our favorite CEO Hack's Audible. Get your free audiobook and check out more of our favorite CEO Hacks HERE