Health
I AM CEO PODCAST
Life Style
IAM1558 – Certified Pharmacist and Creative Talent Passionate About Advocating for Healthy Lifestyle
Special Throwback Episode - Podcast Interview with Dr. Mona Vand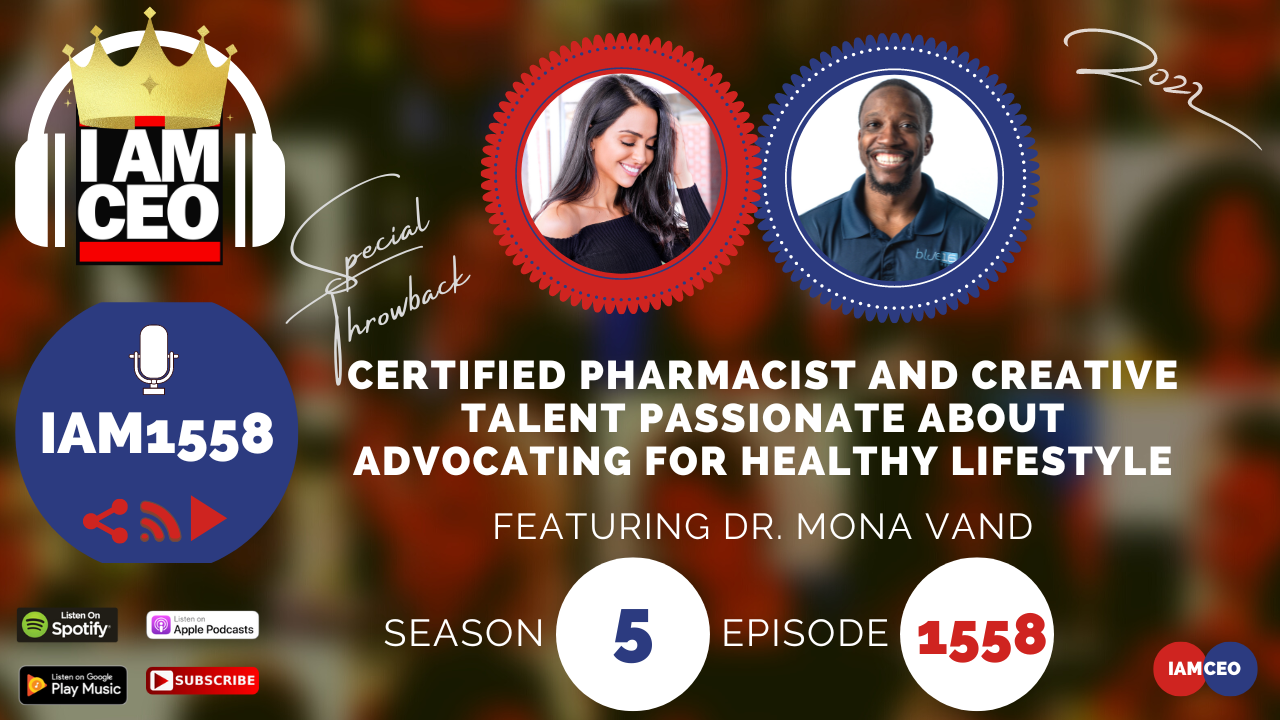 Certified Pharmacist and creative talent, Dr. Mona Vand, covers everything beauty, health, fitness, and overall wellness with a modern twist in pharmaceutical science. While most pharmacists believe in filling prescriptions, Mona advocates for and believes in a healthy lifestyle. She aims to teach her dedicated followers that medication is only part of the equation for maximum health, and emphasizes that wellness stems from diet, exercise, and mindset. Ultimately, she strives to make the world a healthier place, one smart decision at a time! Mona is based in LA and has been featured on NBC, The Telegraph, The Doctors, and more, as we'll as completing successful partnerships with brands including Loccitane, Thrive Market, Sakara Life, Fab Fit Fun, UMA Oils, Fabletics, Sulwhasoo, and more.
CEO Story: When Dr. Mona started her own business she did not really know what she would do with her brand, she just want to have creative control over any job that would come either to write a book, create a brand, or show or start a product, she just knew that building leverage over her personal brand would give her the opportunity to do that.
Business Service: Giving them advice with backup data. Humanize it, tell the clients she uses it and how it worked for her. Keeping it real makes people appreciate it and build a human connection. No diet fits all.
Secret Sauce: Expert on something, narrowing it down. Rooted at one expertise.
CEO Hack: Calendaring and sticking to a routine.
CEO Nugget: Keep practicing patience and appreciate every step along the way.
CEO Defined: Everything falls back on you.
Instagram: drmonavand
Online Course: gethotandhealthy.com
Episode Link: https://iamceo.co/2018/12/27/iam138-certified-pharmacist-and-creative-talent-passionate-about-advocating-for-healthy-lifestyle/
---
Check out one of our favorite CEO Hack's Audible. Get your free audiobook and check out more of our favorite CEO Hacks HERE