I AM CEO PODCAST
IAM1557 – 11-Year-Old International Best Selling Author and Speaker Helps Clients Invest and Achieve Their Dreams
Special Throwback Episode - Podcast Interview with The Truth Jones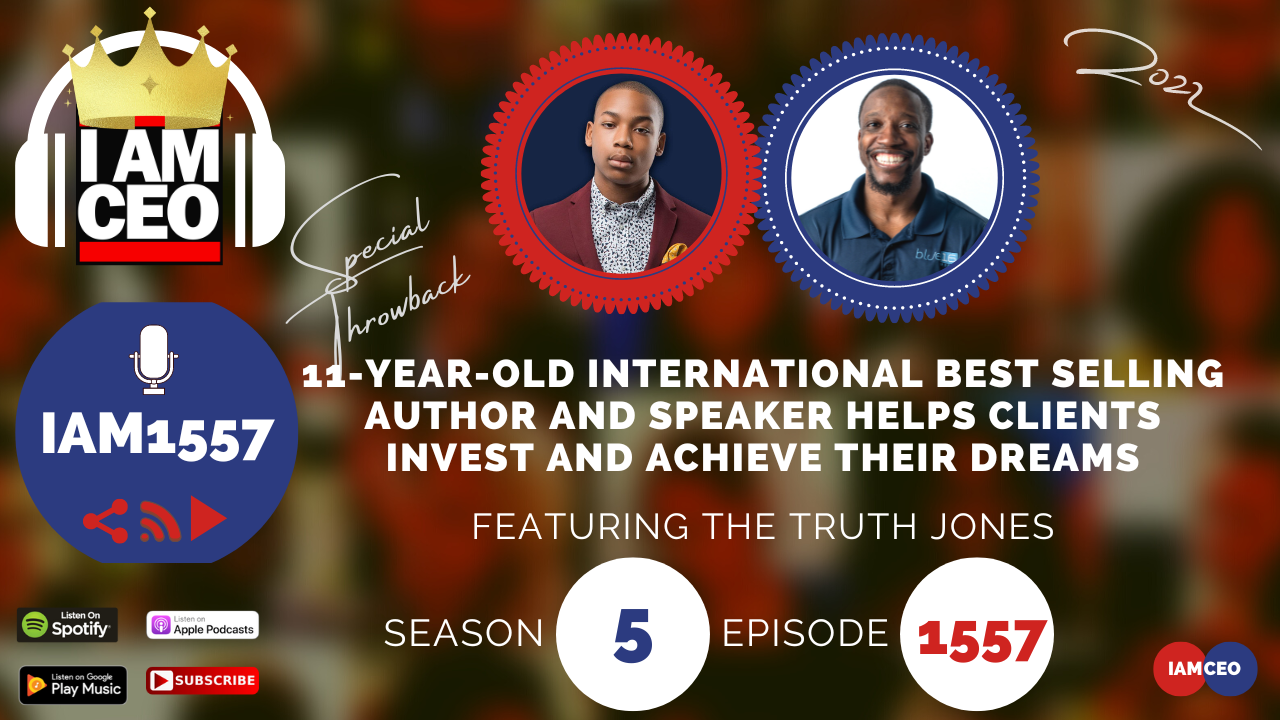 11-year-old
International Certified Speaker
International Best Selling Author
TEDx Speaker
Successful Day Trader
CEO of Return On Investment
CEO Story: It all started when he was 8 years old, he wrote his first book – The One Within, the reason why he wrote the book was because of the situation he was going through at that time and he did not know how to express himself when he was bullied by his teammates. And so he expresses himself through literature. After that, his mom took him to a seminar where he finally meet his idol speaker Mr. Les Brown on stage speaking. And that motivated him to be a speaker, and so he got certified in Les Brown Institute Training.
Business Service: Book The One Within. Training courses on the basic stock course which teach about the fundamentals of a stock market. Coaching sessions.
Secret Sauce: Teach you how to do stock trading and will show you how to get started.
CEO Hack: Listening to successful business owners.
CEO Nugget: You never know what someone has going on in their lives and they may not know how to manifest it through actions.
CEO Defined: Being my own boss and helping people achieve their dreams.
Website: www.thetruthjones.com
Episode Link: https://iamceo.co/2018/12/26/iam137-11-year-old-international-best-selling-author-and-speaker-helps-clients-invest-and-achieve-their-dreams/
---
Check out one of our favorite CEO Hack's Audible. Get your free audiobook and check out more of our favorite CEO Hacks HERE