I AM CEO PODCAST
PodCEO
IAM1583 – Author and Publisher Inspires Children to Believe in their Dreams
Podcast Interview with Sabrina Wiggins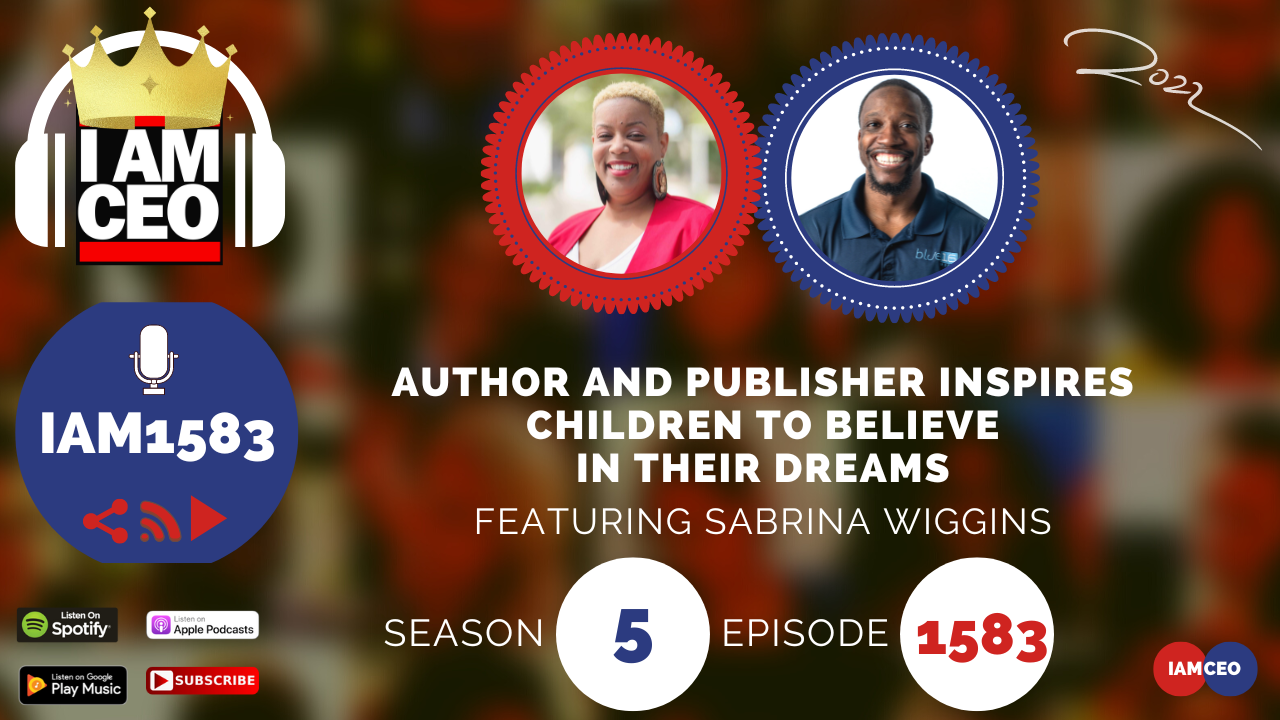 Sabrina Wiggins is an emerging children's book author, an advocate of positive change, and an avid explorer who consistently strives to give back to her community through the power of words and service. Sabrina has been working with children for over 15 years. After her grandson was born in 2017, she dusted off her writings and published her first book, "Off to Washington" in 2018. Now more than ever, she wants to make sure that African American children see images of characters that look like them, inspiring, giving hope, and making them believe in their dreams.
CEO Story: Sabrina and her brother started a non-profit in 2007, offering hip-hop education to the community for almost ten years. Sabrina then pursued her MBA and then started writing children's books about community. Her company was named after her grandson.
Business Service: Author of 3 books sharing stories with children. Publishing company.
Secret Sauce: You need to be a sponge of information, and gather valuable information. Read personal and business books.
CEO Hack: (1) Book mention: 5 am Plug, read books, it gives you some other things that help you grow. (2) Accountability partner – help you push forward when you have those bad days.
CEO Nugget: Making sure you are doing things right from the beginning, having a good foundation. Make sure you know and understand and do it the right way.
CEO Defined: Community Empowerment and Opportunities. Help the community of self publishers or other people to see things in a different way.
Website: www.littleaidenpress.com
Facebook: littleaidenpress
Instagram: littleaidenpress
TikTok: littleaidenpress
---
Check out one of our favorite CEO Hack's Audible. Get your free audiobook and check out more of our favorite CEO Hacks HERE