I AM CEO PODCAST
PodCEO
IAM1582 – Coach Helps Business Owners Achieve High Conversions Through Virtual Summit
Podcast Interview with Krista Miller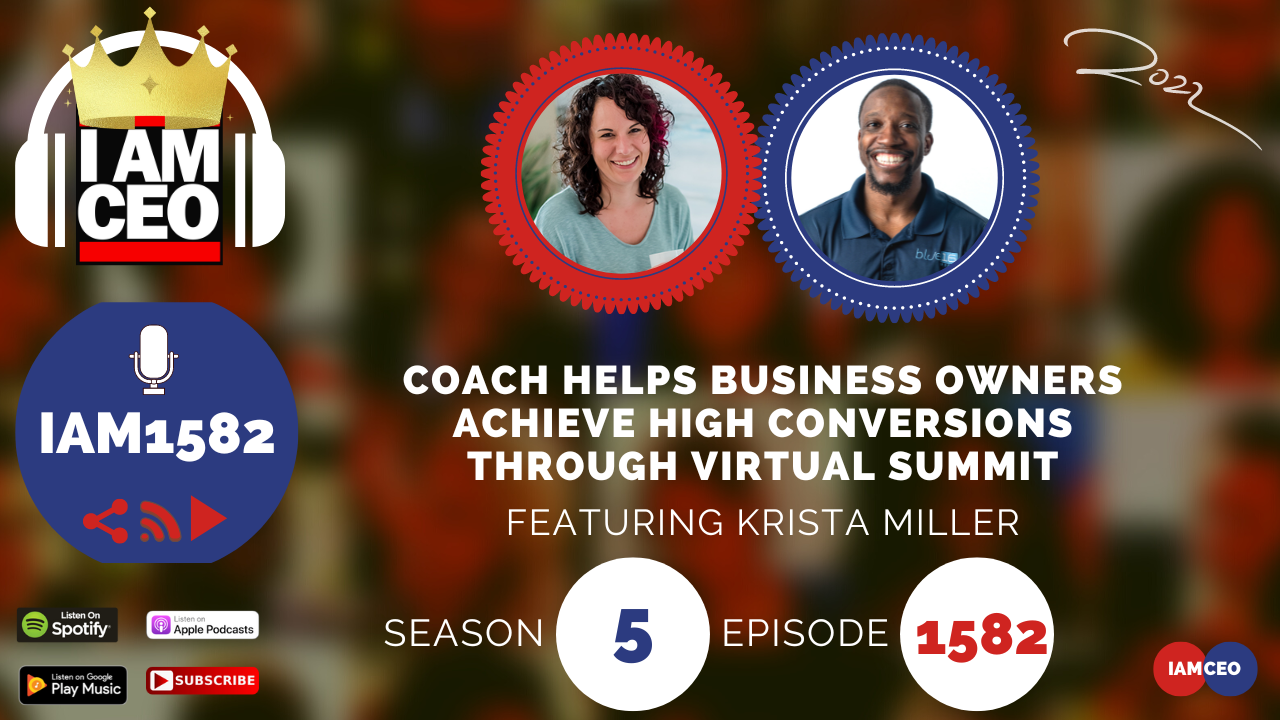 At Summit in a Box®, Krista helps you replace slow-growth and costly marketing strategies with a high-converting virtual summit that will multiply your revenue and lead to your biggest course, membership, or group program launch yet. Her method incorporates highly-targeted positioning and feel-good, engagement-based strategies that lead to higher-than-average conversion rates, true connections, and making a difference through your summit in a way that creates ongoing benefits for months after the event wraps up.
CEO Story: Started working in a corporate company as a web dev and software dev. Sneaking to Pinterest and saw some businesses doing graphics, and thought, she could do that. And so she started her own business as a WordPress developer for 6 months and went on full-time, and left her job. In trying to grow that business, she tried to host a virtual summit. And so her first summit in 2018 was a huge success, people wanted to learn and buy her template. From there, not just a host, but she's also teaching others through her courses and programs.
Business Service: Group coaching program – businesses that have courses that sell, but they don't have people to sell them to. Help them host a virtual summit.
Secret Sauce: Going to people first. Giving first. Makes People want to promote you.
CEO Hack: Daily planning pad. With so many tasks to do, there will be 3 action lists to narrow down.
CEO Nugget: Setting aside time to revisit what you are doing, whether personal or business, that matters. What are things you want to get rid of. Just to make the time you spent more worthwhile.
CEO Defined: Focusing on what kind of business you are creating for yourself and for your employees, clients, and students to the best that it can be. Creating a company with integrity and strong values in valuing people as people.
Instagram: www.instagram.com/summitinabox
---
Check out one of our favorite CEO Hack's Audible. Get your free audiobook and check out more of our favorite CEO Hacks HERE