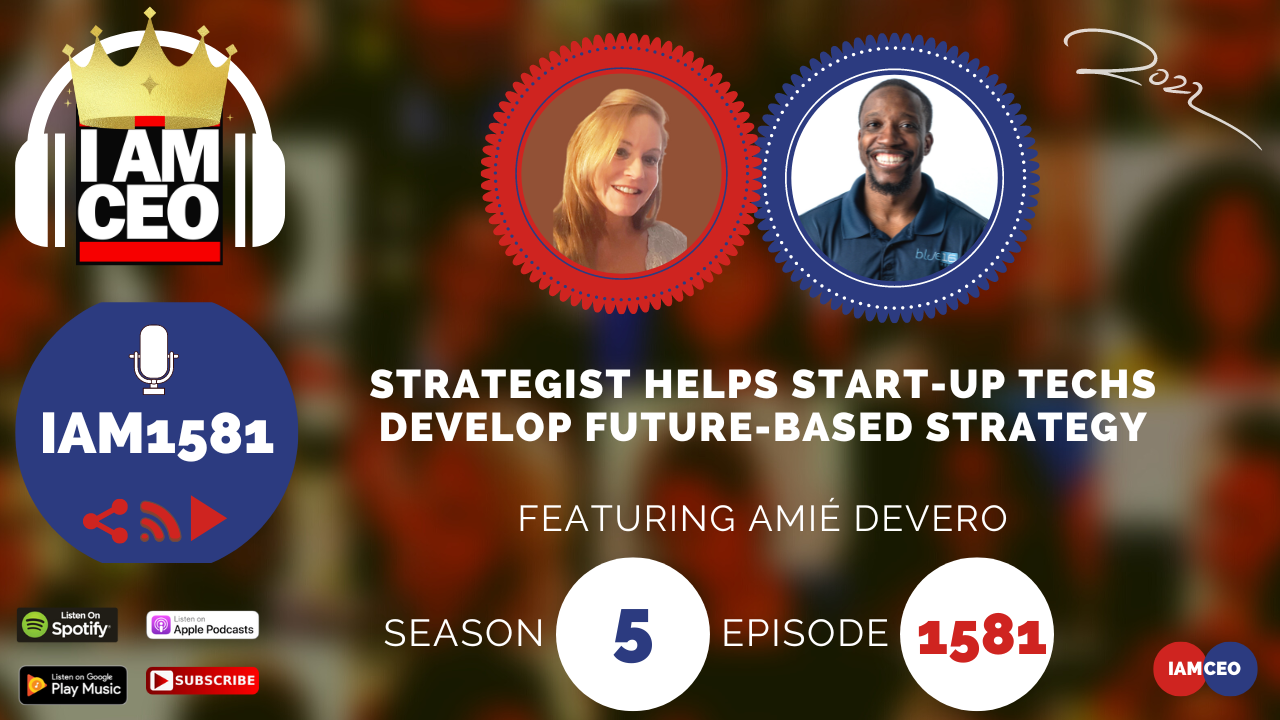 Amie Devero is the Founder and Managing Partner of Beyond Better Strategy and Coaching. Beyond Better works with the founders and leaders of high-growth technology start-ups to develop future-based strategy and to cultivate the leaders to fulfill those strategies. Amié has been a strategy consultant and executive coach for about 25 years. She was the Managing Director of iControl Mobile Payment which was acquired by British mobile parking pioneer RingGo under her leadership. Amié led RingGo's expansion into North America and grew the company into over 50 major markets.. Her bestselling book, Powered by Principle: Using Core Values to Build World-Class Organizations, is a research-based approach to strategy and organizational change —and is available worldwide in several editions.
CEO Story: Having been in the startup world for about six years, Amie felt that there was energy, passion, and speed within that kind of setting. Start-up is a very specific mode of operation. Having as much experience as a strategy expert and a people coach. To dive deep as a strategy consultant, she narrowed down and focused on Startup Technology, to which Amie is so committed to Strategy.
Business Service: Coaching from a perspective of strategy. Leveraging the person to his capabilities, optimized version of themselves.
Secret Sauce: Work with organizations to develop their strategies, not giving advice on a strategy. Methodology, future-based vision, and drives back to goals.
CEO Hack: Everybody should be married to their calendar. Everything you intend to do should be in that calendar with allotted time with a specific duration.
CEO Nugget: Be clear about what your focus is, and be equally clear about what is not. Don't allow yourself to be killed by opportunism.
CEO Defined: Having a visceral connection to the value that the organization produces.
Website: beyondbetter.io , amiedevero
LinkedIn: amiedevero
Powered by Principle on Amazon: https://www.amazon.com/Powered-Principle-Values-World-Class-Organizations-ebook/dp/B00ANXVNQE/ref=tmm_kin_swatch_0?_encoding=UTF8&qid=&sr=
"PLEASE NOTE – During the time of the interview, Amie Deverp had Bell's Palsy"
---
Check out one of our favorite CEO Hack's Audible. Get your free audiobook and check out more of our favorite CEO Hacks HERE