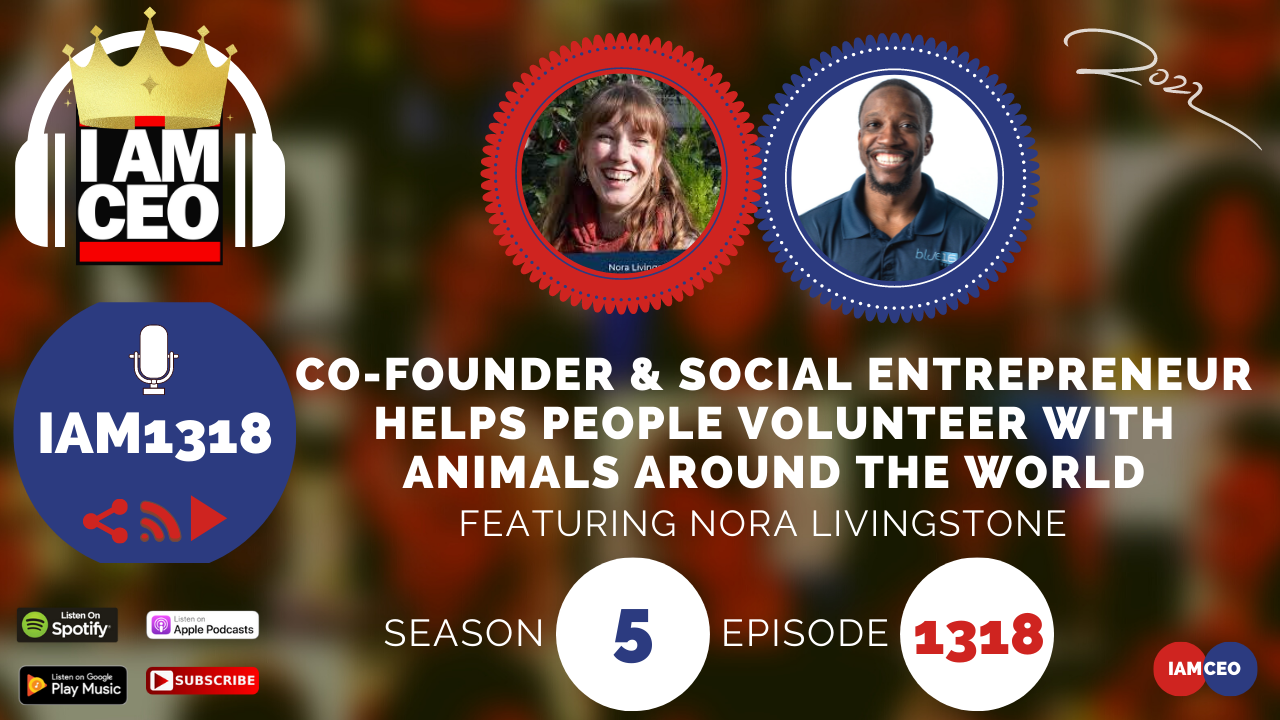 Nora is a co-founder and CEO of Animal Experience International, a social enterprise and certified B Corp that helps people volunteer with animals around the world.
CEO Story: Started as a volunteer then became a volunteer coordinator in a wildlife center. After she left, her previous co-worker who is a veterinarian, pitched her the business idea and both were so passionate about it.
Business Service: Community-based program, establish volunteer program, recruiting of volunteers.
Secret Sauce: The only social enterprise that works strictly with animals.
CEO Hack:  

Start with Why Simon Sinek

CEO Nugget: Be authentic
CEO Defined: Celebrating in everything. Controlling the legacy.
Website: www.animalexperienceinternational.com
Store: www.animalexperienceinternational.com/store
Twitter: noralivingstone
Facebook: animalexperienceinternational
---
Check out one of our favorite CEO Hack's Audible. Get your free audiobook and check out more of our favorite CEO Hacks HERE