I AM CEO PODCAST
PodCEO
IAM1317 – CEO and Author Helps Companies Institutionalize Innovation
Podcast Interview with Rebecca Costa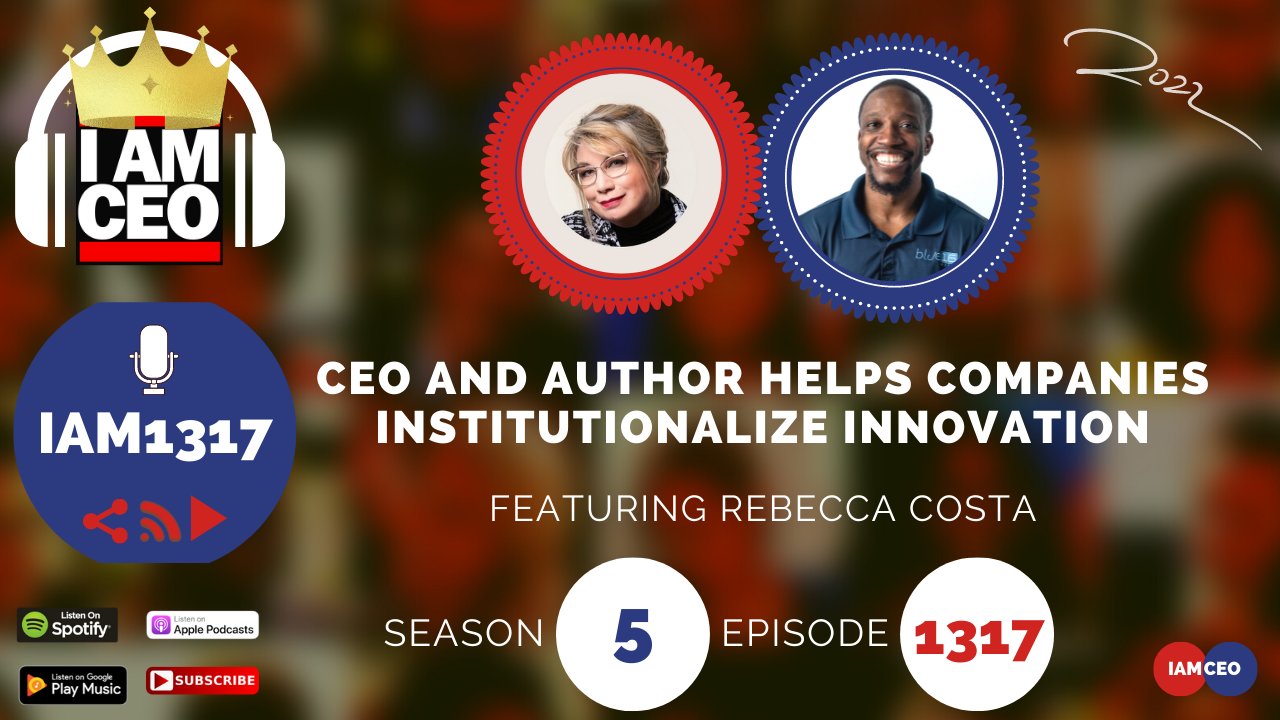 Rebecca D. Costa is an American sociobiologist and futurist. She is the preeminent global expert on the subject of "fast adaptation" and recipient of the prestigious Edward O. Wilson Biodiversity Technology Award. Her career spans four decades of working with founders, executives, and venture capitalists in Silicon Valley. Costa's first book, The Watchman's Rattle: A Radical New Theory of Collapse, was an international bestseller. Her follow-on book, titled On the Verge was introduced in 2017 to critical acclaim, shooting to the top of Amazon's #1 New Business Releases. Costa presently hosts the popular news podcast, The Costa Report, along with 12 world-renowned subject experts. Her work has been featured in The New York Times, Washington Post, USA Today, SF Chronicle, The Guardian, and other leading publications.
CEO Story: Right after college landed on what was later called the Silicon Valley. Rebecca later realized that she has a passion for what's next. Build her business and wrote bestselling books.
Business Service: Help corporations to have the predictive analytical data for what is most likely the next trend.
Secret Sauce: Assigning a person to Institutionalize innovation.
CEO Hack: Asking deeper questions, instead of just asking the end result. Ask the people that exceeded the goals or brought innovation to the company, what did they do differently.
CEO Nugget: Getting things done. True to your own style and it's important to communicate that.
CEO Defined: You have to have a vision and a passion for the future. Assign a person that will institutionalize innovation in your company.
Facebook: rebeccadcosta
Twitter: rebeccacosta
Linkedin: rebecca-costa-53145240/
YouTube: TheRebeccaCosta
---
Check out one of our favorite CEO Hack's Audible. Get your free audiobook and check out more of our favorite CEO Hacks HERE