I AM CEO PODCAST
IAM1607 – Founding Partner Helps Businesses Dominate New Markets
Podcast Interview with Kevin Maney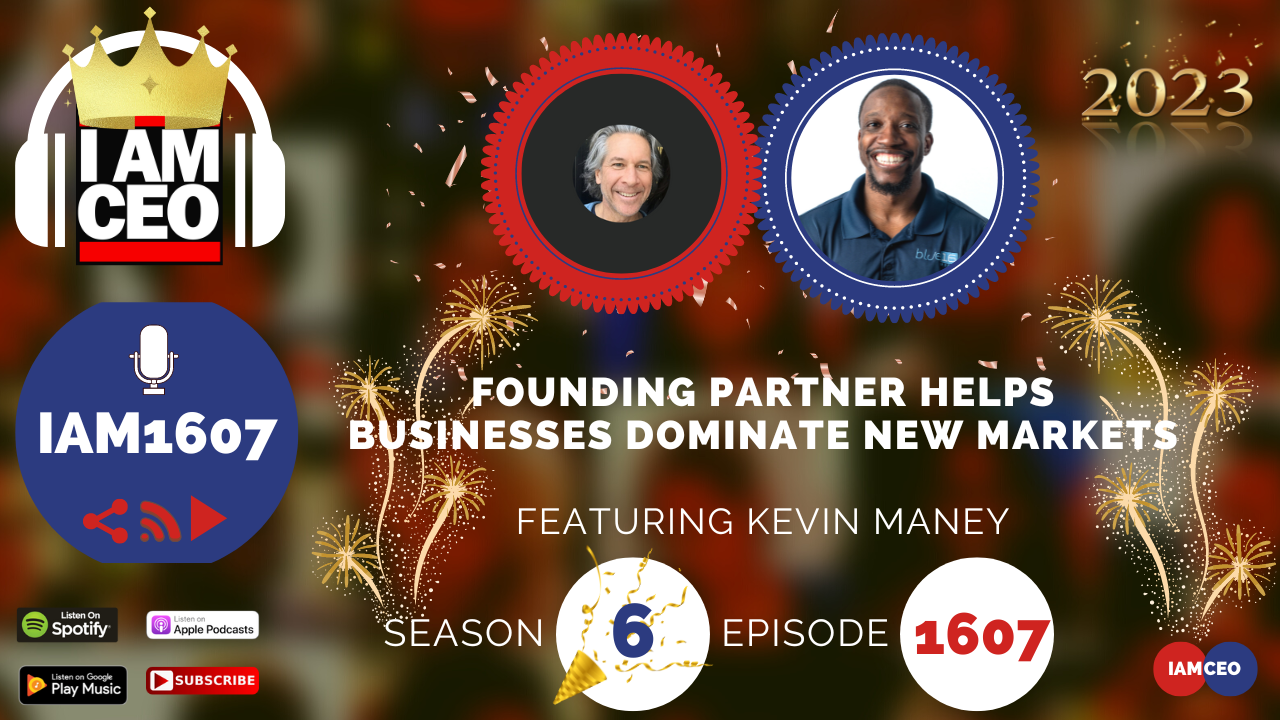 Why it was selected: If you run your own race, you can't lose. In order to win, often you have to find what race you can win and that takes strategy, and planning ahead, Kevin helps people in creating a strategy around their own category.
Check out premium content in the CBNation Library at http://cbnation.co/library and pick up our eBook to hear some of the best lessons at http://cbnation.co/shop
Previous Episode:
https://iamceo.co/2021/09/27/iam1141-founding-partner-helps-businesses-dominate-new-markets/
Transcription:

Kevin Maney  0:00
You know the CEO has to be the one with the vision, the one that's gonna walk up to the top of a hill and plant a flag and say we're all going to march to this.
Intro  0:00
Are you ready to hear business stories and learn effective ways to build relationships, generate sales and level up your business from awesome CEOs entrepreneurs and founders without listening to a long long long interview? If so you've come to the right place Gresh values your time and is ready to share with you the valuable info you're in search of. This is the I am CEO podcast.
Gresham Harkless  0:41
Hello, this is Gresh from the I am CEO podcast. I have a very special guest on the show today, I have Kevin Maney of Category Design Advisors. Kevin, it's great to have you on the show.
Kevin Maney 0:49
Okay, great Gresh. Thanks for having me, I appreciate it.
Gresham Harkless 0:52
Yeah, I appreciate you for taking some time out and hopping on and before we jumped into the interview, I want to read a little bit more about Kevin so you can hear about all those awesome things that he's doing. Kevin is a founding partner of Category Design Advisors and co-author of the book the Category Design Practice is based on play bigger. He's been a journalist, author and consultant in the tech space for more than three decades, author of nine books, contributor to Publications ranging from Fortune to Wired to the Atlantic and commentator on CNN NPR ABC and other broadcast outlets. And why run somebody's else waste when you can run your run and create your own race? So I love everything that Kevin does because it preaches one of my absolute favorite quotes. So Kevin great it's to have you on the show, are you ready to speak to the I am CEO community?
Kevin Maney 1:33
Yep, I'm ready to go.