I AM CEO PODCAST
IAM122- Internationally Recognized Thought Leader, Venture Capitalist and Author Passionate About Building Sustainable Cities
Podcast Interview with Scott Amyx
Mr. Scott Amyx is an internationally recognized thought leader, venture capitalist, speaker, and author on smart cities, exponential technologies, and the Fourth Industrial Revolution. He has appeared or spoken on TV, New York Times, TIME, Forbes, TechCrunch, TEDx, CIO, Washington Post, WIRED, Forrester, G20, European Commission, United Nations, ITU, Pew Research Center, Environmental Defense Fund, and other major media and events.
Mr. Amyx was voted the Most Influential Leader in Smart Cities and awarded the 50 Most Impactful Smart Cities Leaders by Inc. Magazine, Internet of Things Institute, HP Enterprise, World CSR Congress, and numerous institutions. He received the Cloud & DevOps World Award for Most Innovative. He is an IBM IoT Futurist, Tribeca Disruptor Foundation Fellow, Singularity University/ Smart City Accelerator Mentor, and National Sloan Fellow/ Woodrow Wilson Fellow. In addition, Mr. Amyx has been nominated to the World Economic Forum as a committee member for the Future of the Internet.
CEO Nugget: Set your goals and plan to execute. S.T.R.I.V.E
CEO Defined: Letting the personal ego aside, being disciplined in terms of culture and action.
Website: http://scottamyx.com/
Books: https://scottamyx.com/books/ 
Newsroom: https://scottamyx.com/newsroom/ 
Business website: http://amyxventures.com/ 
Personal website: https://scottamyx.com
LinkedIn: https://www.linkedin.com/in/scottamyx/
Twitter: https://twitter.com/AmyxIoT
Videos: https://www.youtube.com/channel/UCNnVp5hGUCRoY-XpPDoGPMA/videos?disable_polymer=1
Detailed Bio: https://docs.google.com/document/d/1DDGRaKPRTIbh05xJf0xAd9xBPkTndFsfjF_SQG1v31g/edit?usp=sharing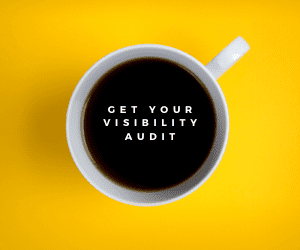 ---