PodCEO
Uncategorized
IAM1134- Entrepreneur Shares Raw Lessons of his Journey
Podcast Interview with Jake Jorgovan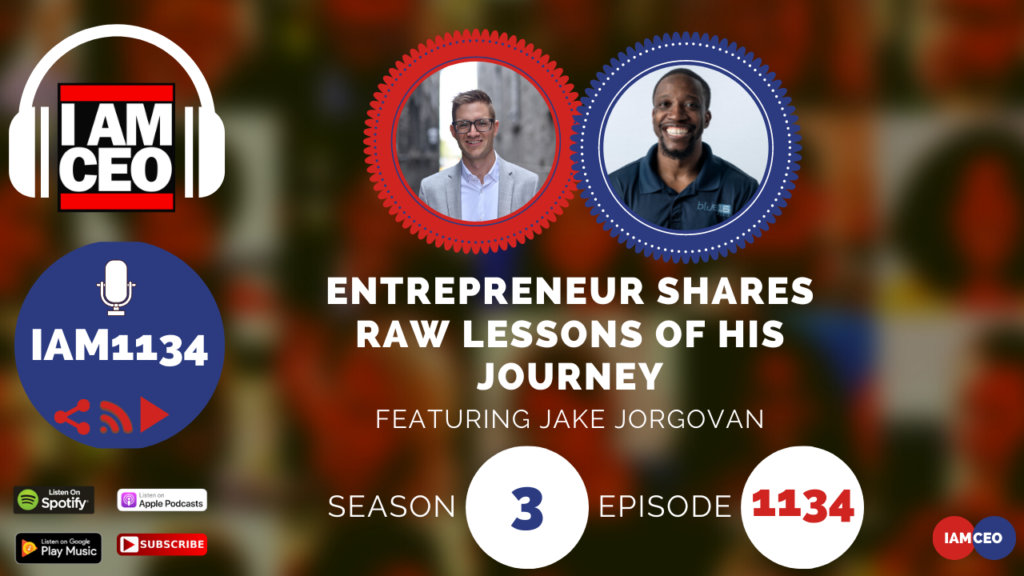 Jake Jorgovan is a Serial Entrepreneur, Author, Podcaster and Business Advisor.
He is the Founder of Content Allies and Lead Cookie. Through these companies he has generated $40M+ in sales for his clients. Jake is the host of the Working Without Pants Podcast, and Leaders of B2B Podcast. He also shares the raw lessons of his entrepreneurial journey at Jake-Jorgovan.com.
Jake's professional focus is to build companies that enable freedom of time and financial profitability. He does that by being an active entrepreneur in the trenches and through training others on entrepreneurship, leadership, sales & marketing.
Jake has degree in entrepreneurship from Belmont University and has been awarded Nashville's Youth Entrepreneur of the Year. He has spoken at conferences such as SXSW and has been featured in publications such as Inc & Forbes.
CEO Hack: Guided framework of morning questions and daily reflections/journaling
CEO Nugget: Your business is a reflection of yourself
CEO Defined: Building a business that can exist and run without you
Website: https://jake-jorgovan.com/
https://jake-jorgovan.com/blog/top-podcast-production-companies-services
---
Check out one of our favorite CEO Hack's Audible. Get your free audiobook and check out more of our favorite CEO Hacks HERE