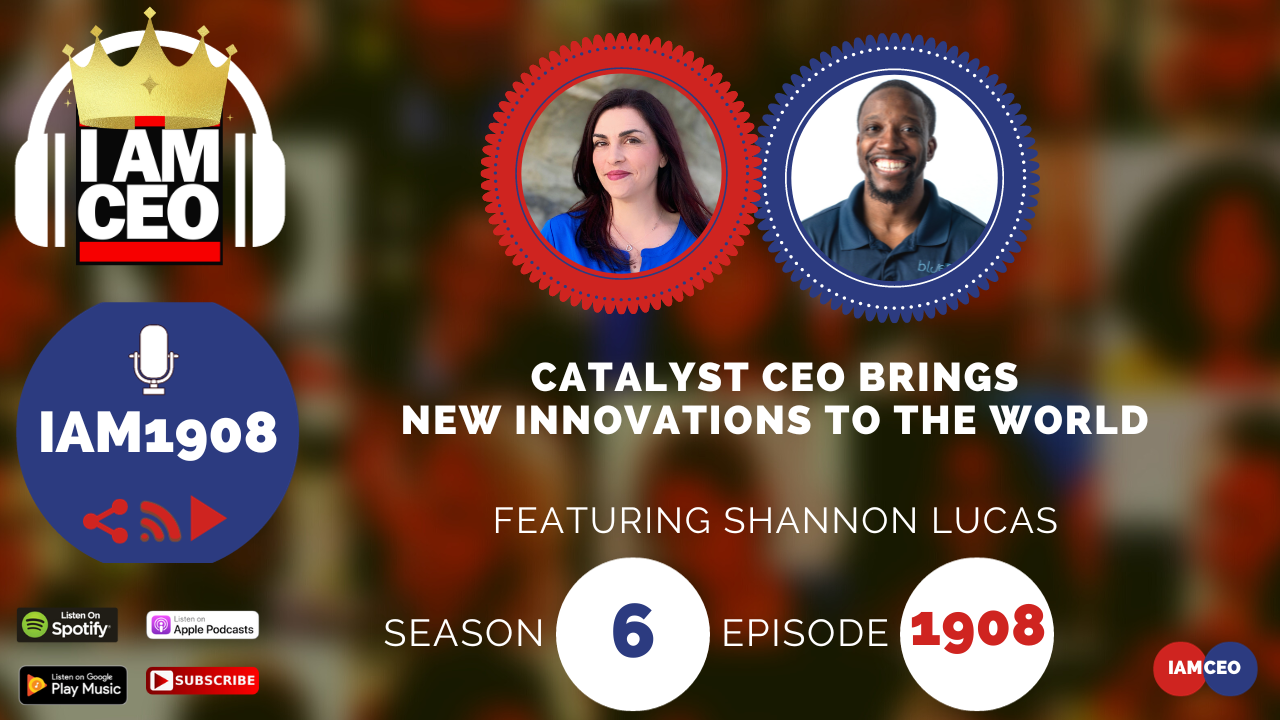 Why it was selected for "CBNation Architects":
In this episode of IAMCEO podcast, Shannon Lucas, the Co-Founder and Co-CEO of Catalyst Constellations, discusses over two decades' worth of experience in working with startups, launching her ventures, and driving innovation into the world's largest companies.
Catalyst Constellations provides 360 degrees of support for "catalysts" – individuals or organizations pushing boundaries and driving change. Shannon, who previously served in leadership roles at Ericsson, Cisco's Hyperinnovation Living Lab, and Vodafone Global Enterprise, has been instrumental in guiding Fortune 500 businesses to become more agile, competitive, and sustainable by embracing new technologies and organizational structures.
The podcast touches on these key topics:
CEO Story: Shannon's background as a "catalyst" began at Vodafone, where she built global innovations from scratch, leading to Catalyst Constellations' establishment.
Business Service: Catalyst Constellations offers coaching, learning, and development programs for catalysts across organizations.
Secret Sauce: Shannon attributes the success to a profound self-awareness and authenticity as catalysts, paired with a supportive approach to individuals.
CEO Hack: Bringing mindfulness into different life aspects, allowing better self-regulation, clarity, and supportive connections.
CEO Nugget: Shannon emphasizes the importance of self-compassion, especially when dealing with negative feedback, which can ultimately lead to healing and growth.
CEO Defined: She envisions a CEO as a "Chief Vision and Execution Officer" who values self-improvement, feedback, purpose-identification, and is unafraid of failure.
Check out our CEO Hack Buzz Newsletter–our premium newsletter with hacks and nuggets to level up your organization. Sign up 
HERE
. 

I AM CEO Handbook Volume 3
 is HERE and it's FREE. Get your copy here: 
http://cbnation.co/iamceo3
. Get the 100+ things that you can learn from 1600 business podcasts we recorded. Hear Gresh's story, learn the 16 business pillars from the podcast, find out about CBNation Architects and why you might be one and so much more. Did we mention it was FREE? Download it today!