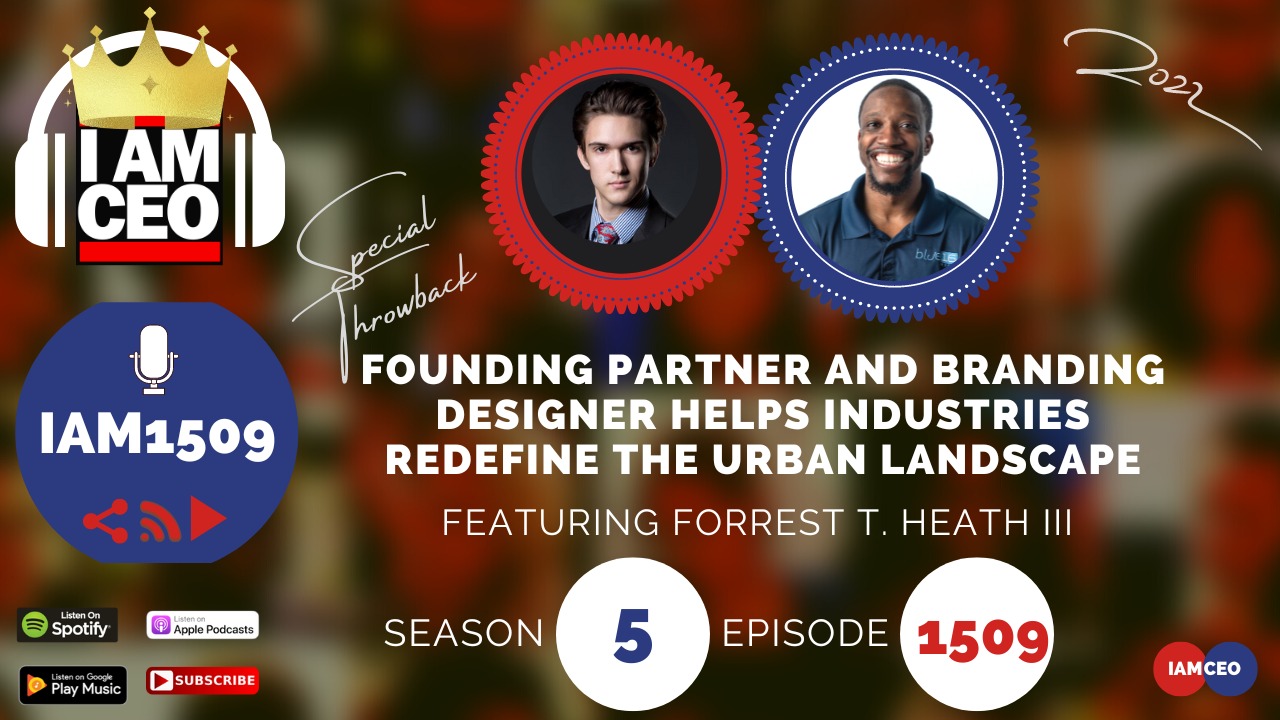 Forrest T. Heath III is the founding partner of Pareto Design, a global design consultancy based in Washington, DC. Pareto works in industries that Forrest believes are building the future and redefining the urban landscape: real estate development, infrastructure, transportation, hospitality, and defense. When not working with Pareto, Forrest can be found:
—Working with veterans to protect endangered species and combat human trafficking.
—Promote the adoption of electric vehicles.
—Build public and private high-speed rail.
— Creating decentralized internet infrastructure in the developing world.
CEO Story: Forrest started his entrepreneurial journey bow tie company while he was still 14 years old reaching a point as a global chain supplier but it was beyond his experience at that time he was still 15 years old, and so he decided to pivot and found his passion and was good at designing, branding and web design. Started pitching his service and one led to another in different companies.
Business Service: Defense side – helping retired/veterans keep them in their peak performance by combating human trafficking and poaching.
Secret Sauce: How to tell compelling stories from complex ideas. Turning complex concepts into easily digestible stories.
CEO Hack: Processing 

podcasts

and audiobooks to increase their speed so you take in more content.
CEO Nugget: Critically question why you can't do something to change your perspective about something
CEO Defined: Being the anchor and helping beyond your organisation.
Website: https://www.pareto-design.com/forrest-t-heath-iii/
Current main project: http://redmedellin.com/
Episode Link: https://iamceo.co/2018/12/20/founding-partner-branding-designer-helps-industries-redefine-the-urban-landscape/
---
Check out one of our favorite CEO Hack's Audible. Get your free audiobook and check out more of our favorite CEO Hacks HERE