DMV CEO
I AM CEO PODCAST
IAM1407 – Attorney Helps People that have been Injured in Accidents
Podcast Interview with Atty. Seann Malloy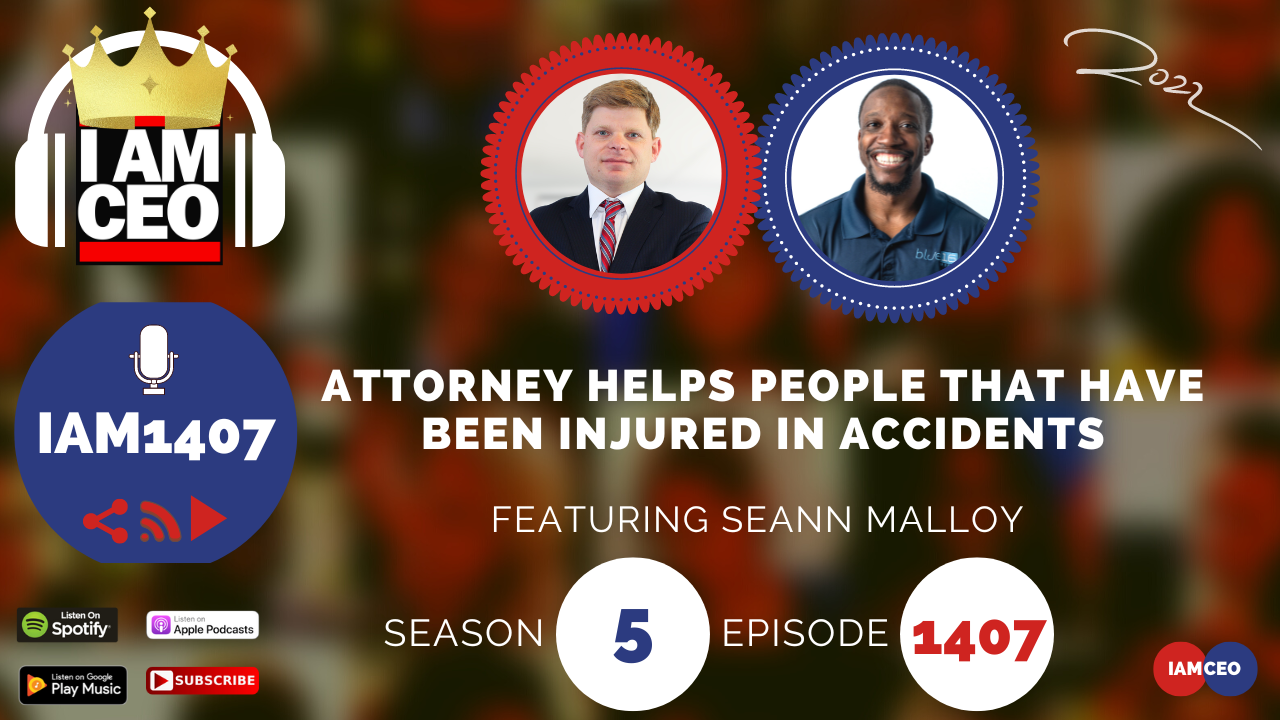 Malloy Law Offices is a personal injury law firm here in the DMV area founded by managing partner, Seann Malloy. They help people injured in car accidents, work accidents, slip and fall accidents along with handling social security disability. Seann founded Malloy Law Offices in 2004 and has exponentially grown his business ever since. He hopes to break the stigma that lawyers are intimidating by sharing legal advice that most lawyers don't take the time to share publicly.
CEO Story: Seann called himself an accidental business owner. Worked as an associate in a law firm with a big case, then after that case, he had no job. Started his own firm, with no office meeting clients at Starbucks. While building his name and reputation, he was able to get an office and gradually hire lawyers to work for him. Seann has exponentially grown his business with over 40 employees and 5 offices. Truly his hardworking and dedication came to fruition.
Business Service: Helping people that are injured in car, work, slip and fall accidents along with handling social security disability.
Secret Sauce: Always been interested in the business of law. Compartmentalizing the scope of work handled by his attorneys. Giving them specialty in their field of work, handling the case more effectively. Making the business more scalable.
CEO Hack: The mastermind group. Holding yourself accountable, sharing your idea and what you do with like-minded people like you.
CEO Nugget: Don't give up. Just pick yourself up. Join a mastermind group. Success does not happen overnight.
CEO Defined: Being willing to do any job in the law firm. Do whatever takes to make the business succeed and people will see that. Showing them that you are the 100% behind them.
Facebook: MalloyLawOffices
Twitter: MalloyLawLLC
Linkedin: Malloy-law-offices
Instagram: malloy_law
---
Check out one of our favorite CEO Hack's Audible. Get your free audiobook and check out more of our favorite CEO Hacks HERE