Foods
I AM CEO PODCAST
IAM1390 – Chef Brings Catering Services to Elevated American Cuisine
Podcast Interview with Kesha Harris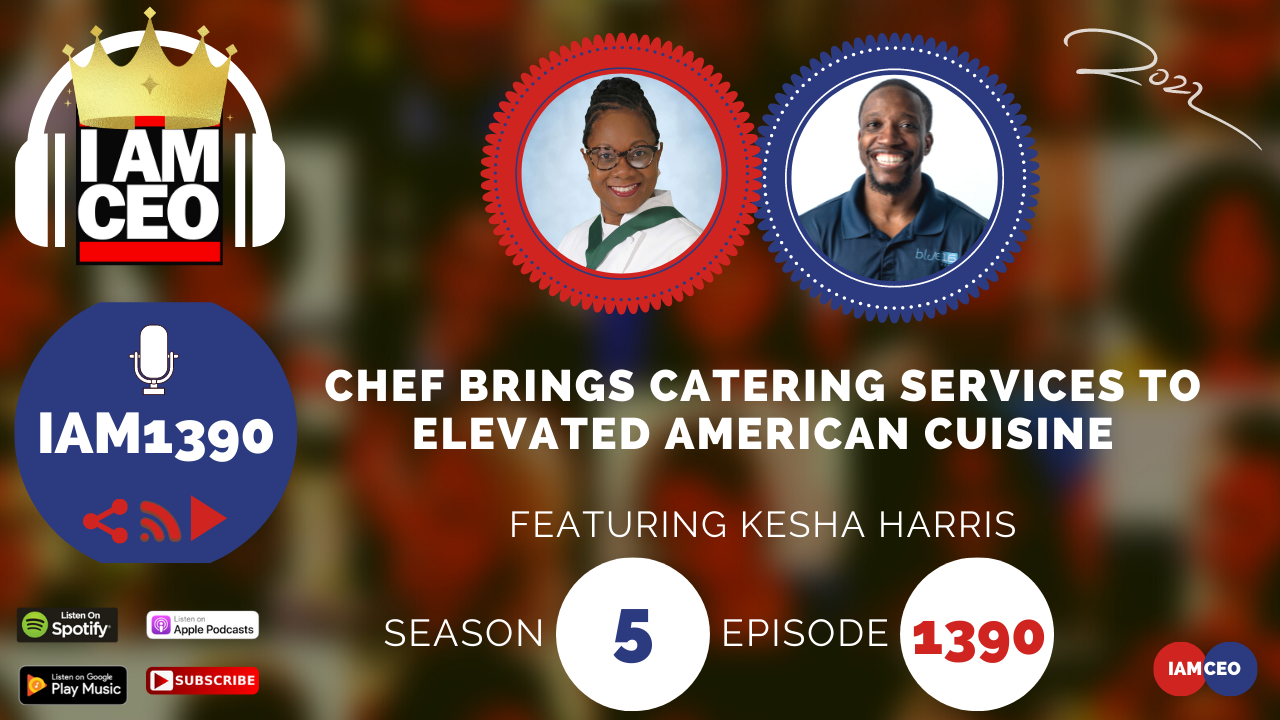 D.A.H. Cuisines®️ LLC dba: DAH-Lish Cuisines, is a catering and meal delivery service company, whose focused style of cooking, can be described as elevated American Cuisine with a French Flair. Owned and operated by Kesha Harris, Chef Kesha had a passion for cooking as a young girl, and in 2017 she opened her own catering business. In 2018, she attended the prestigious Culinary Institute of America (CIA) in Hyde Park, New York, where she earned her degree in the Culinary Arts. During her tenure at the CIA, she completed her 3-month externship, at a 3-Michelin Star restaurant in the Shenandoah Valley area of Virginia and is a Classically-Trained, ServSafe, and Allergen-Certified Chef.
D.A.H Cuisines specializes in catering weddings, small dinner parties, private and corporate events. As well, they provide bi-weekly meal delivery and family meal planning & preparation services, to various counties across the Virginia Region.
CEO Story: Chef Kesha spent 21yrs in the IT industry. After battling cancer, it totally changed her perspective in life, and re-evaluated to really go for what she loves doing the most and that is to be in the business of catering since 2017.
Business Service: Catering services. All types of cuisine.
Secret Sauce: Full-service experience. Schedule discovery sessions with the clients. Customized menu.
CEO Hack: Book mention: 7 Habits of Highly Effective People by Steven Covey. Offering full disclosure to clients builds trust. Itemizing cost. Always in writing – contract.
CEO Nugget: Bring your authentic self to the table. Be prepared, have plans A, B, or C. Learn the business of your business.
CEO Defined: Take responsibility for the good, bad, and the ugly. Say what you mean, mean what you say. Keep your commitment. Lead example. Exemplary customer service.
Instagram: d.a.h.cuisines
Facebook: kesha.harris , dahlishcuisines
Facebook D.A.H. Cuisines Weekly Dinners (Private Group): https://www.facebook.com/groups/253239879120473
Alignable: https://www.alignable.com/winchester-va/d-a-h-cuisines-llc
---
Check out one of our favorite CEO Hack's Audible. Get your free audiobook and check out more of our favorite CEO Hacks HERE