I AM CEO PODCAST
Tech
IAM1391 – Founder Offers Solution that can Transform Scalable Datas
Podcast Interview with Armon Petrossian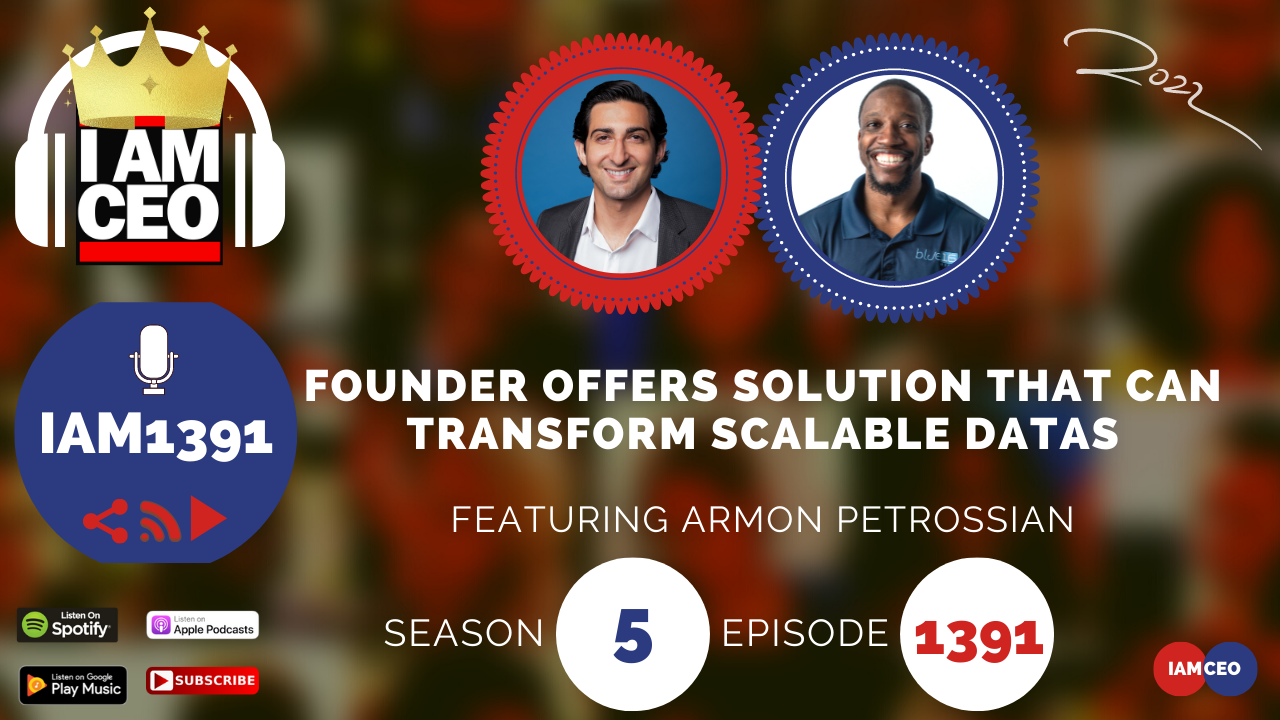 As Co-Founder and CEO, Armon created Coalesce, the only data transformation tool built for scale. Prior, Armon was part of the founding team at WhereScape, a leading provider of data automation software. At WhereScape, Armon served as national sales manager for almost a decade.
CEO Story: Armon and his co-founder were exposed to the world's largest complex datas from big corporations. Seeing the market that really needed a specific piece of transforming data.
Business Service: Offering a solution for a cloud database platform that is scalable and transforming it so that it can be consumable by people in the business getting insight out of that data.
Secret Sauce: People and the culture.
CEO Hack: App mention; Calm meditation app. Eating one meal a day.
CEO Nugget: Figure out how to achieve financial independence as quickly as possible.
CEO Defined: Responsible for driving the direction of the business. And having clarity with your team, business, and family on what direction you are going. Chief culture officer – drive and maintain the company culture.
LinkedIn: coalesceio , armonpetrossian
Twitter: coalesceIO , armonpetrossian
---
Check out one of our favorite CEO Hack's Audible. Get your free audiobook and check out more of our favorite CEO Hacks HERE