I AM CEO PODCAST
PodCEO
IAM1392 – Founder Creates Mentorship Program Helping Women Entrepreneurs
Podcast Interview with Ellen Yin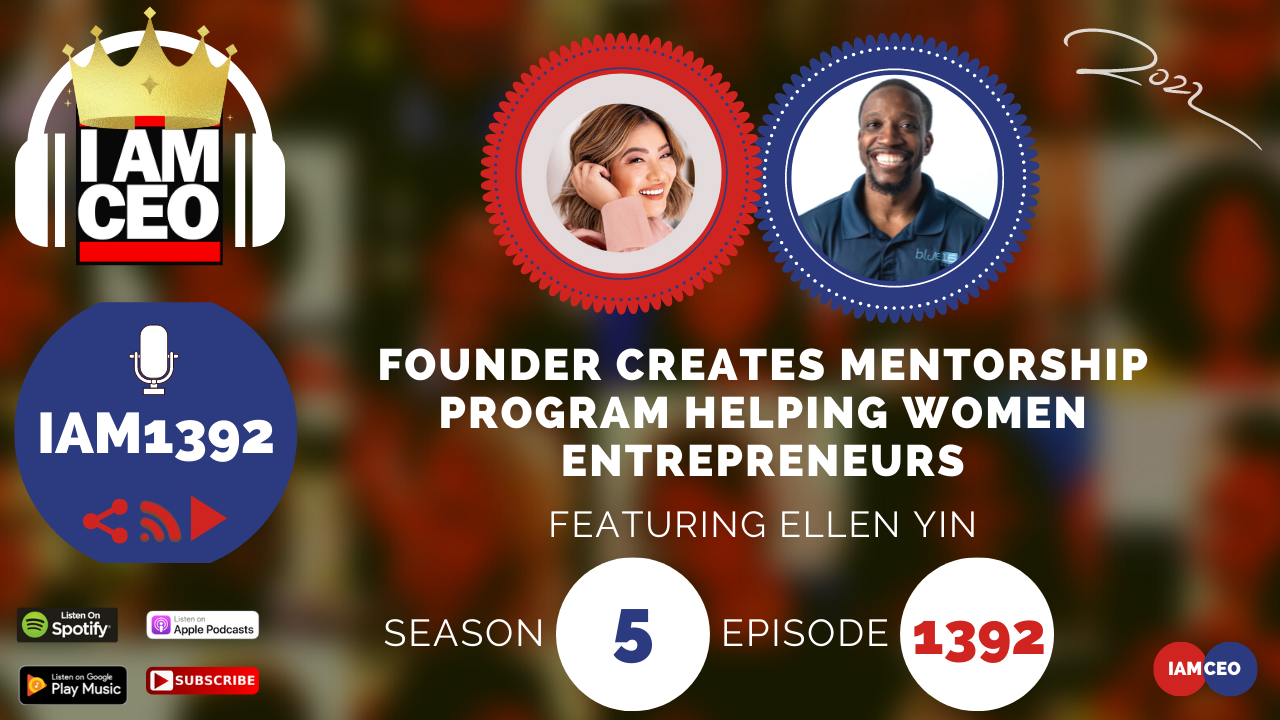 Ellen Yin is the founder of Cubicle to CEO®️, a media company elevating the financial footprint of women entrepreneurs through their podcast of the same name, digital programs, live events, and a global community of 50,000+. Cubicle to CEO's mission is to make mentorship more accessible to the masses so all women, everywhere, can pursue what's possible. Ellen is an accidental entrepreneur who bootstrapped a $300 freelance project into over $1.5 million in revenue by age 27. She has been featured in Forbes, the TODAY Show with Hoda & Jenna, Yahoo! Finance, Thrive Global, HerMoney, the Statesman Journal, BlogHer, and more.
CEO Story: Ellen landed a job as a marketer after she graduated from college. She knew that the cubicle office setting is not for her. Ellen was able to start a freelance after resigning. She grew the business successfully and turn it into a media and mentorship company helping women entrepreneurs.
Business Service: Making mentorship accessible to people.
Secret Sauce: Simplicity and clarity.
CEO Hack: Book mention; Procrastinate on Purpose by Rory Vaden – Is there a long term significance to what I am doing (task)
CEO Nugget: Adopting data mindset. Learning the art of curiosity. Learning to use data to make a better decision.
CEO Defined: To embrace the lifelong adventure of curiosity. And to always look at everything as an opportunity for what's possible.
Website: ellenyin.com/getclients
Instagram: missellenyin , cubicletoceo
Pinterest: missellenyin
Facebook: cubicletoceocommunity
Youtube: EllenYin
---
Check out one of our favorite CEO Hack's Audible. Get your free audiobook and check out more of our favorite CEO Hacks HERE