Finances
I AM CEO PODCAST
IAM1261 – CEO Helps Investors Find the Right Property and Diversify their Investments
Podcast Interview with Evie Brooks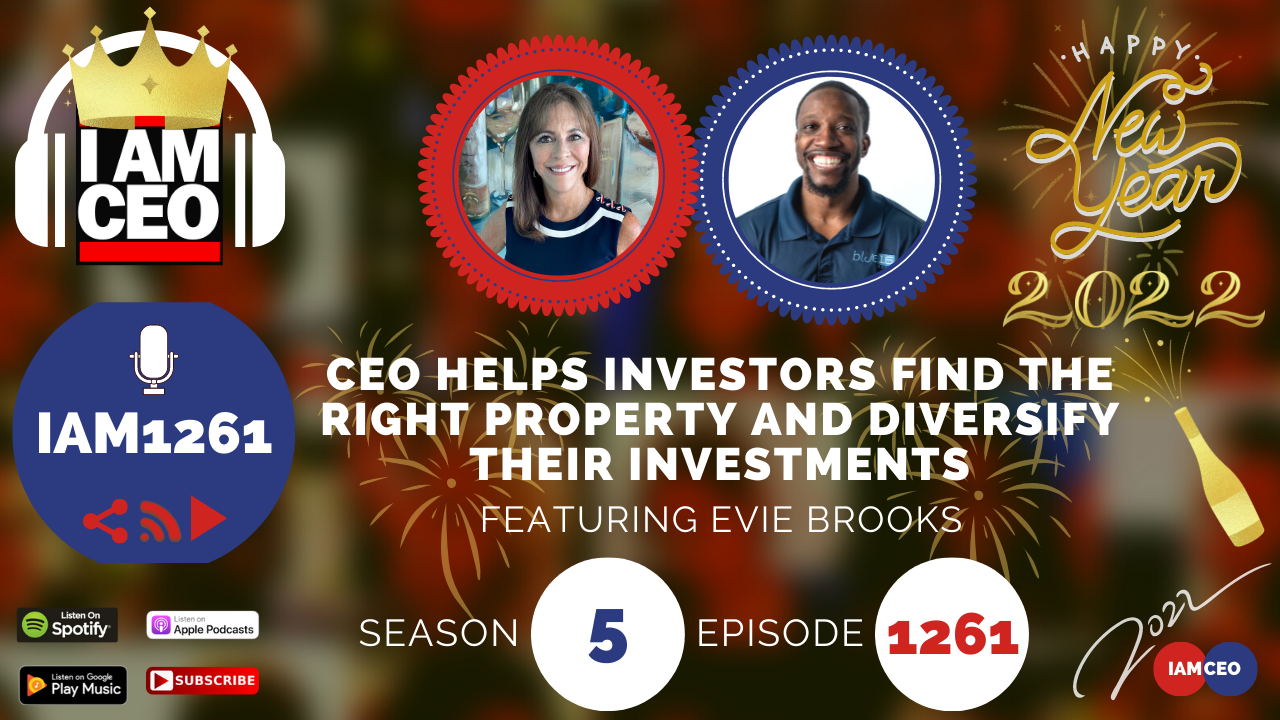 Evie Brooks (Atlanta, GA, and Veracruz, Panama) is a former Advanced "Rich Dad Poor Dad" Trainer, Real Estate Educator/Investor, and My Panama Vacation Realty Founder. Brooks has guided thousands of investors for 24+ years through the process of locating, evaluating, and analyzing transactions for cash flow and ROI (Return On Investment) in 13+ countries and 30+ states in the United States.
Today, she specializes in real estate and agriculture investments in Panama and does regular VIP Tours for investors (14 maximum at a time) where they visit hard-to-find deals and smart greenhouse farms. Brooks' work has been featured on Joe Fairless: Best Real Estate Investing Advice Ever, ESPN Cover Your Assets, Think Realty, The Real Estate Syndication Show, Women Investing Network, VoiceAmerica, Moving Abroad Podcast, Atlanta Business Radio, and many more real estate investing podcasts. As a disclaimer, Brooks and her employees and affiliates are not investment or tax advisors and do not offer investment advice.
CEO Story: Started working in the real state and loving it. Became an investor and because of her success, she was asked to be a mentor for others. Now serving her clients internationally.
Business Service:

Educator/Mentoring. Helping international investors find the right real state investment and diversify.

Secret Sauce: Niche Market in the real state industry. A program from start to finish, making it a stress-free experience for the investors.
CEO Hack:

 

Stand on the shoulders with giants. Surround yourself with people who are experts in their fields of geniuses.

CEO Nugget:

Seek out the power team that you trust that knows more than you on what you want to accomplish.

CEO Defined:

Being able to make a difference in other people's lives. Helping other people get on the right track to accomplish their ultimate goal.
Website: mypanamavacationrealty.com
LinkedIn: Evie Speaks
Instagram: MyPanamaVacationRealty
Twitter: EvieSpeaks2
---
Check out one of our favorite CEO Hack's Audible. Get your free audiobook and check out more of our favorite CEO Hacks HERE