Healthy CEO
I AM CEO PODCAST
IAM1262 – CEO Cultivates Creativity to every Child through Play Dough
Podcast Interview with Chelsea Milkman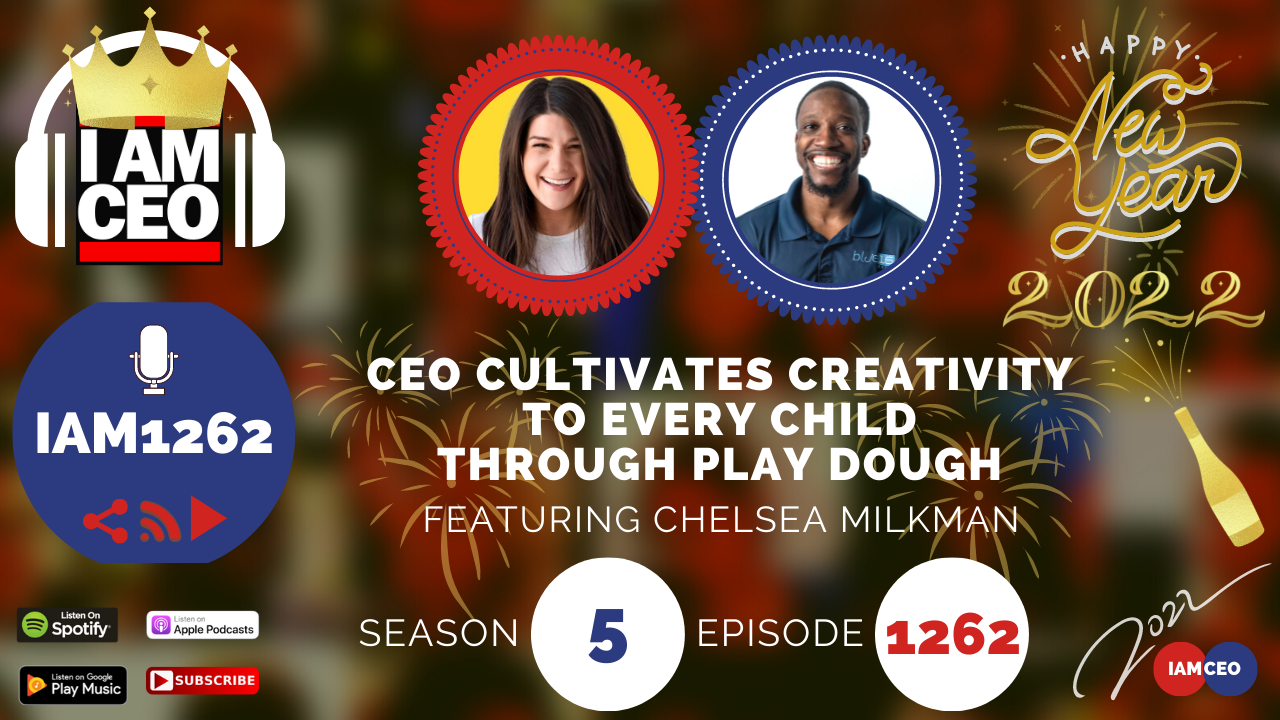 As an early childhood educator and Founder and CEO of The Dough Project, Chelsea Milkman is on a mission to make playtime easy, enriching, and well, fun!
Inspired by the values held at the core of her preschool classroom for 10+ years, Chelsea built The Dough Project on the foundational belief that kid-powered playtime is essential for learning and cultivating creativity—both in the classroom and more importantly, at home.
Using all-natural and plant-based ingredients, The Dough Project encourages process-based play through jars of fresh playdough and DIY Kits complete with all the ingredients you need to bring that classroom magic to life at home.
CEO Story: A long-time teacher for pre-school, over the years she has observed and really believed that a lot of development experience in every child while playing the playdough. She made it a mission to help
Business Service: Events, classes, birthday party. They ship dough all over the country and in Canada.
Secret Sauce: Teaching experience. Tapping and taking care of the emotional side of the child and doing what's best for the greater good for the classroom.
CEO Hack: Find time to play every single day (not a video game). It clears your head and makes you more creative. It's a reset and a reboot for the next day.
CEO Nugget: Trust yourself and trust the process.
CEO Defined: Being a person who has a goal, knows how to figure out to accomplish the goal. Developing from nothing into something and figuring out how things are done in the most efficient, cost-effective, morale-building way possible.
---
Check out one of our favorite CEO Hack's Audible. Get your free audiobook and check out more of our favorite CEO Hacks HERE