I AM CEO PODCAST
IAM1377 – Coach Helps Seniors as a Patient Tech Support
Podcast Interview with Abbie Richie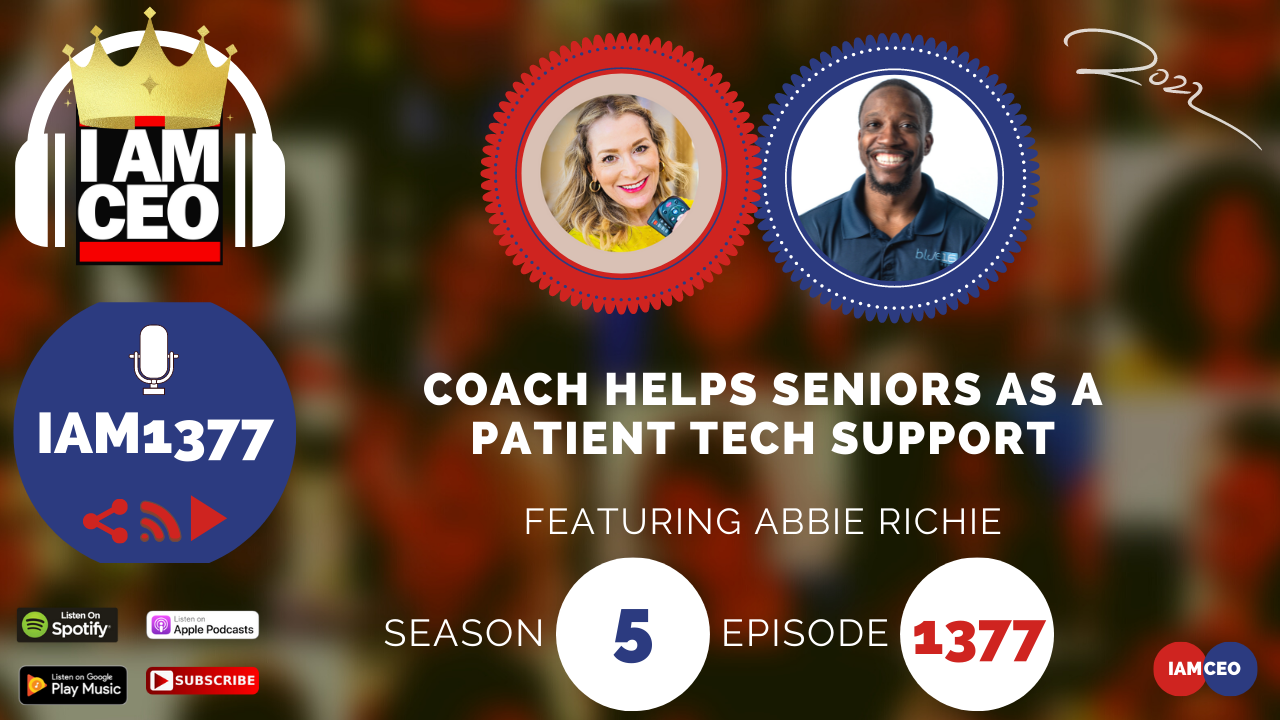 Abbie Richie is the host of Senior Living Foresight's newest production, Tech Tuesdays on LinkedIn, FB, and YouTube, Senior Savvy With Abbie (premiering in 2022 on SaltboxTV), the founder of Senior Savvy, has been featured on The List TV, ABC, FOX, USA Today, and Yahoo News. You can reach out to her online at www.seniorsavvy.net and on social media, where she shares more tech tips via Instagram, Facebook, LinkedIn, and YouTube.
CEO Story: Started the company in 2018 after having been unemployed for 7 to 8 months in her 15-year employment company. After researching and serving others in need. Abbie knew the secret of giving, and so she found her passion to be of need to other people.
Business Service: Teach workshops that lead to private sessions. Expanded into virtual, not just in other states but global.
Secret Sauce: One-on-one tech support on a portable device that answers the client's questions.
CEO Hack: Long drives were utilized by listening to audiobooks, which had a huge impact on her growth.
CEO Nugget: Stick to your zone of passion – that propels you.
CEO Defined: A leader. Guide and mentor. Coach someone to greatness.
Instagram: abbie_richie
Linkedin: abbie-richie
Facebook: abbie.h.richie
---
Check out one of our favorite CEO Hack's Audible. Get your free audiobook and check out more of our favorite CEO Hacks HERE