Uncategorized
IAM1376 – Author Inspires individuals to Create a Greater Resilience
Podcast Interview with Adam Markel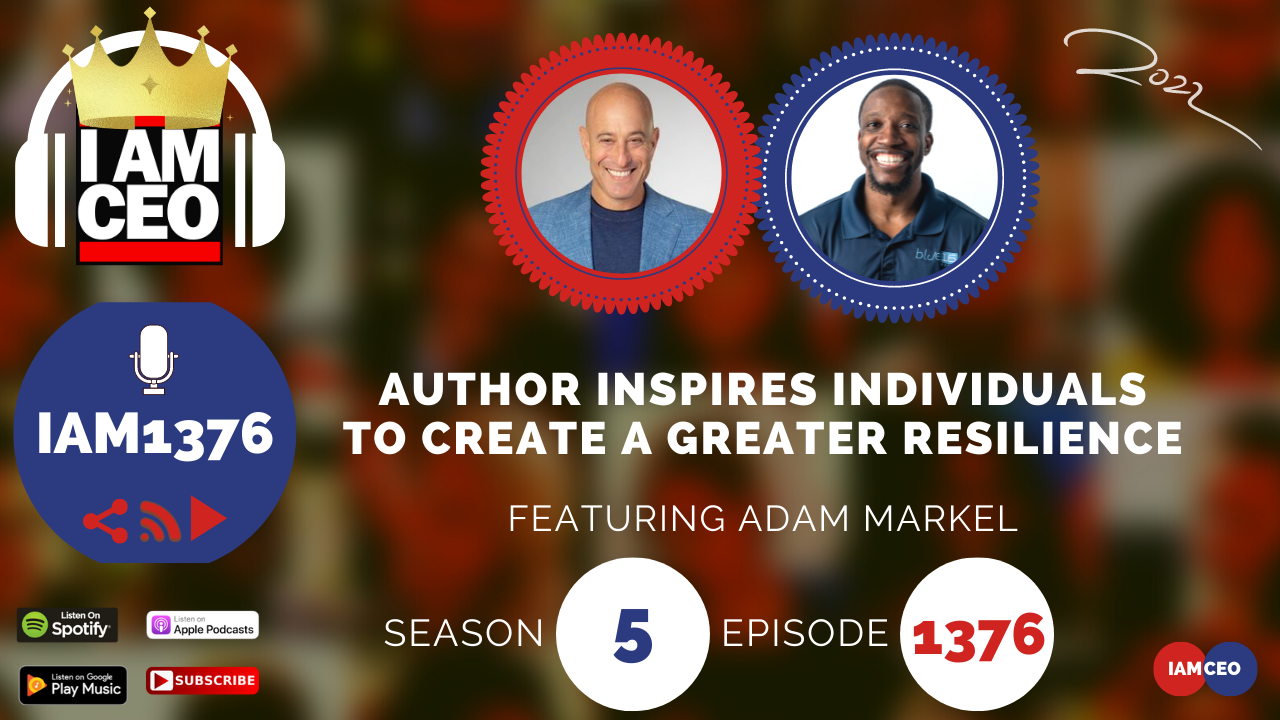 Bestselling author, keynote speaker, workplace expert, and resilience researcher Adam Markel inspires leaders to master the challenges of massive disruption in his new book, "Change Proof: Leveraging the Power of Uncertainty to Build Long-Term Resilience" (McGraw-Hill, Feb. 22, 2022).
Adam is the author of the #1 Wall Street Journal, USA Today, Los Angeles Times, and Publisher's Weekly bestseller, "Pivot: The Art & Science of Reinventing Your Career and Life."
Adam is also the CEO of More Love Media.
CEO Story: Adam spent 18 yrs as a lawyer, then wrote a book Pivot when he made a pivot in his career. The book's main body is about resilience which all can relate to when the pandemic hit us. No wonder the book was so successful that it became a best seller. Recently he released a new book which was incubated for a couple of years.
Business Service: Helping organizations and individuals understand the word resilience – how to handle the tough periods in life.
Secret Sauce: Resilience software that will help leaders and individuals build their resilience up.
CEO Hack: Toggle principle – consciously unplug from the day-to-day operations (schedule-wise) to recharge.
CEO Nugget: Resilience breathes resilience. Leaders should model it. You operate resilience and it becomes a culture, you have each other's back.
CEO Defined: Like a parent. A leader. It's not just about you, it is servant leadership.
Website: www.adammarkel.com, www.changeproof.com
Instagram: AdamDMarkel
Facebook: AdamMarkelFanPage
Twitter: AdamMarkel
LinkedIn: AdamMarkel, Ilovemylifecommunity
---
Check out one of our favorite CEO Hack's Audible. Get your free audiobook and check out more of our favorite CEO Hacks HERE