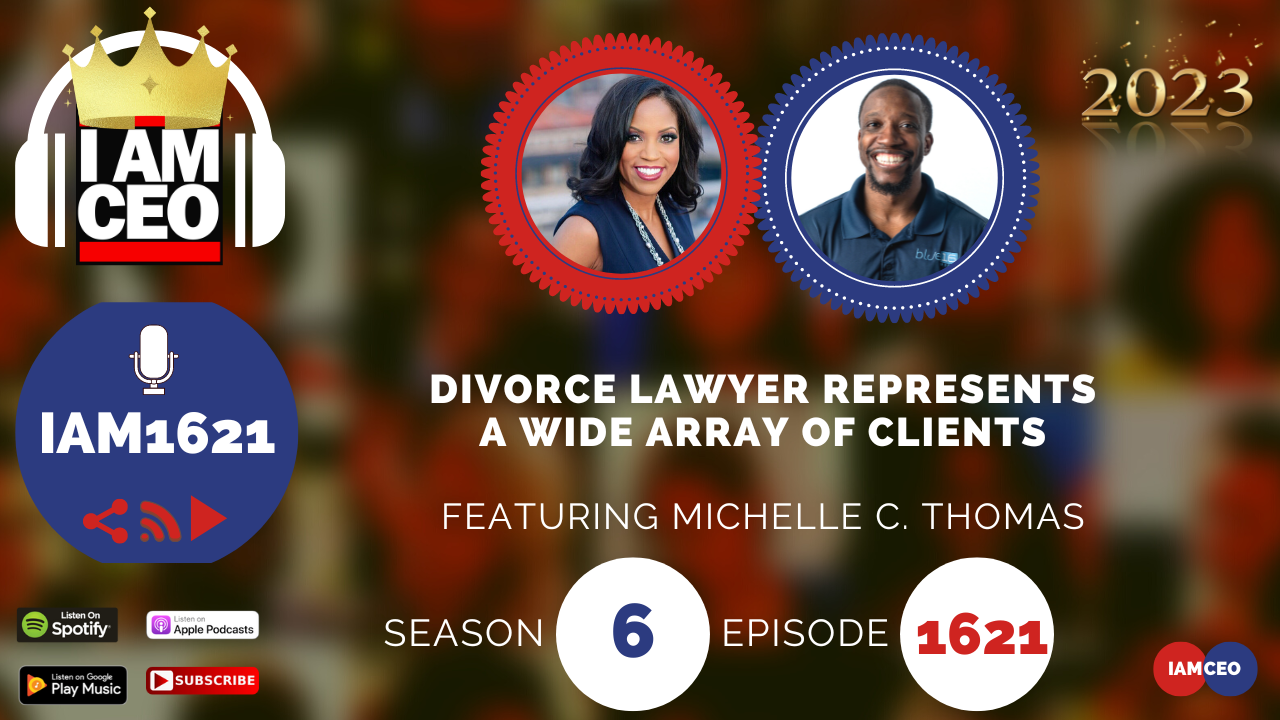 Why it was selected for "CBNation Architects": One of the most impactful things I heard over, and over and over again was the importance of the morning routine and while it seems obvious it is often overlooked. When starting something new and thinking of planning and preparation, don't forget about the morning routine. The most successful people are "relentless" in their morning routines and systems. Michelle started early at the age of 8 and it was intriguing to hear as she journey through her career how she was being a sponge and learning things that were seeds for her own firm. One of the most valuable things she mentioned is that she didn't just "jump"–she planned and prepared with intentionality prior to her launch date. Also, how important it is to not lose or sacrifice your journey along the journey.
Check out premium content in the CBNation Library at http://cbnation.co/library and pick up our eBook to hear some of the best lessons at http://cbnation.co/shop
Previous Episode: https://iamceo.co/2020/12/09/iam849-divorce-lawyer-represents-a-wide-array-of-clients/
Transcription:

Michelle C. Thomas Teaser 0:00
So I always say, be intentional about your business. Be intentional about your future. Take it into yourself, be proactive and take it into your own hands. Because too many times we people almost kill ourselves to build somebody else's dream. And they die with their dreams, die inside of them. And I just said, oh no, that this is just not what we're doing over here, so I was able to launch and that's been it.
Intro0:26
Do you want to learn effective ways to build relationships, generate sales, and grow your business from successful entrepreneurs, startups, and CEOs, without listening to a long, long, long interview? If so, you've come to the right place, Gresham Harkless values your time and is ready to share with you precisely the information you're in search of. This is the I am CEO podcast.
Gresham Harkless 0:54
Hello, hello, hello this is Gresh from the I am CEO podcast and I have a very special guest on the show today. I have Michelle C Thomas of M C Thomas and Associates. Michelle, it's awesome to have you on the show.
Michelle C. Thomas 1:04
Thanks so much for having me glad to be here.
Gresham Harkless 1:06
No problem, super excited to have you on as well too, and before we jumped in I want to read a little bit more about Michelle so you can hear about all the awesome things that she's doing. Michelle C. Thomas, Esquire is a seasoned divorce lawyer and the founder of M.C. Thomas & Associates, PC, a premier divorce and family law firm serving Washington, D.C., Northern Virginia and Maryland. Michelle and her team represent a wide array of clients ranging from business owners and corporate executives to physicians, law firm partners, politicians, professional athletes and more. Her passion is helping people protect their assets and their future, and ultimately transform their lives for the better. Michelle Thomas has been repeatedly recognized as a Top Rated Family Lawyer in Washington D.C. by SuperLawyers, and recently named a Top Attorney by Bethesda Magazine. Michelle is a sought after speaker and media contributor in local and national media on issues such as effective co-parenting, parenting through the pandemic, divorce-proofing your marriage, and law firm management. She has been seen and heard on the Michael Baisden Show, Fox 5 news, News One Now with Roland Martin Radio, ESSENCE magazine, the Washington Times, The Daily Drum Show on WHUR/SiriusXM 141, and Law Talk with Ethel Mitchell on Radio One and more. Welcome, Michelle C. Thomas.Michelle, great to have you on the show, are you ready to speak to the I am CEO community?
Michelle C. Thomas 2:23
I'm ready, let's go.