I AM CEO PODCAST
Tech
IAM1296 – Scientist Runs a Hyper-Personalised Cognitive Learning Program
Podcast Interview with Peter Voss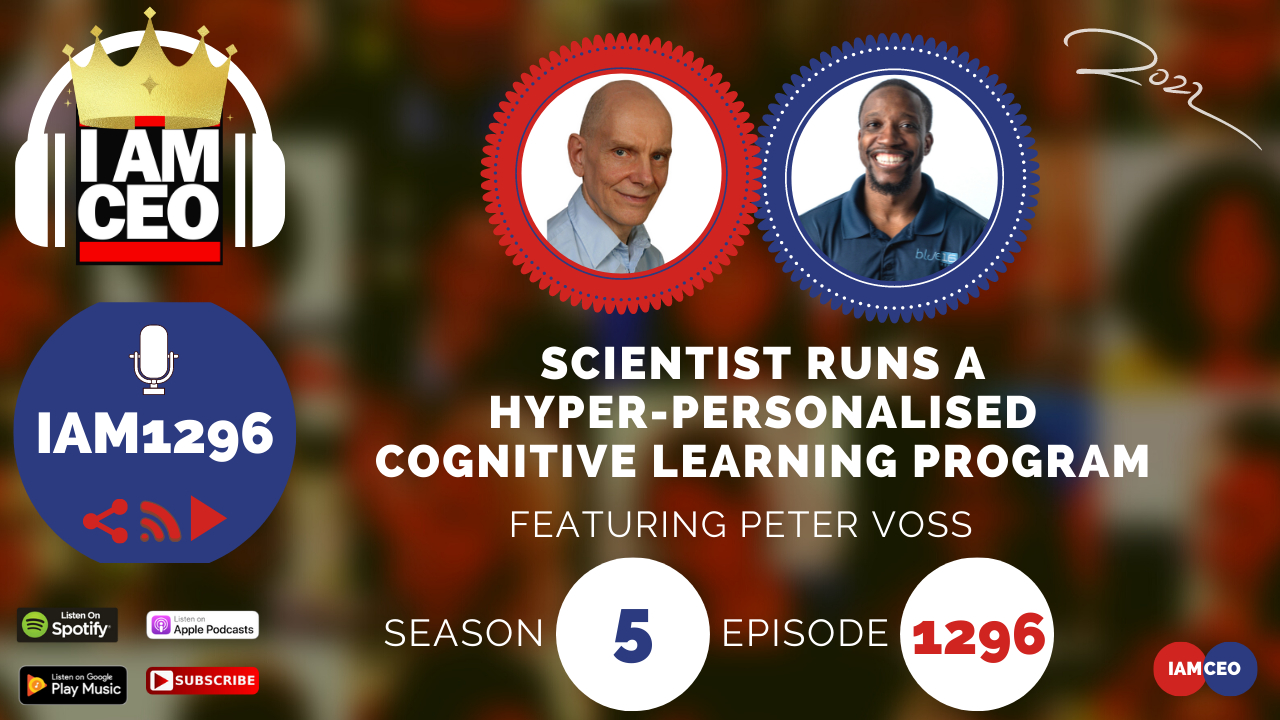 Peter Voss, a Pioneer in AI who coined the term 'Artificial General Intelligence' and the CEO and Chief Scientist at Aigo.ai. For the past 15 years, Voss and his team at Aigo have been perfecting an industry disruptive, highly intelligent, and hyper-personalized Chatbot, with a brain, for large enterprise customers.
CEO Story: Started as an electronics engineer providing specialized electronic equipment to the industry in his first business. Fell in love with programming which turned into a software company and developed a comprehensive ERP software package that grew from the garage to 400 people and did the IPO. Then he studied for 5 years on Intelligence and built his AI company.
Business Service: Hyper-Personalised chatbot customer service just like a concierge assistant. That has a deep understanding, learning, and reasoning.
Secret Sauce: Fundamental approach of using quality data. A program that has a cognitive engine.
CEO Hack: Having a good partner in business – trusted and dedicated to the success of the company with competence in an important area.
CEO Nugget: Start your own company early. The sooner you start and get experience the better.
CEO Defined: Responsible for the people and the success of the company. Responsible for the customer satisfaction and finances. And have the vision. The character of the company is very much influenced by the character of the CEO.
Twitter: Aigo.ai
LinkedIn: VossPeter
YouTube: Aigo_ai
---
Check out one of our favorite CEO Hack's Audible. Get your free audiobook and check out more of our favorite CEO Hacks HERE