I AM CEO PODCAST
PodCEO
IAM1295- CEO Coaches Leaders to Create a Strategy with Purpose
Podcast Interview with Richard Medcalf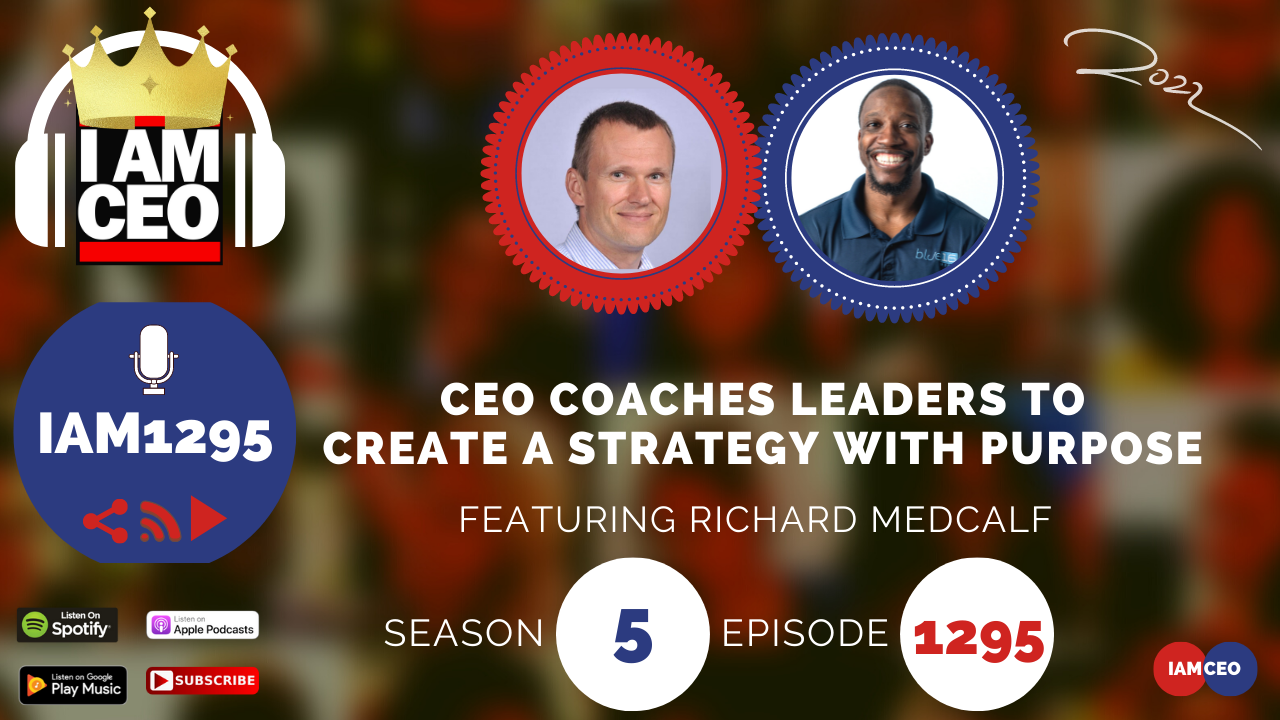 Richard Medcalf describes himself as "what you get if you were to put a McKinsey consultant, a slightly unorthodox pastor and an entrepreneur into a blender". He's an executive coach & leadership consultant to some of the top CEOs on the planet and their leadership teams. Richard is bi-national English/French, lives near Paris, and is happily married and the proud father of two.
CEO Story: Grew up in the UK. Went into strategy consulting and in a large corporation working on the executive level. Unfortunately, that wasn't the story Richard wanna be telling to his grandchildren, but of helping impressive leaders to make a bigger impact in their organization and the world. That's why Xquadrant was born.
Business Service: Working with executive leaders. Four things to work on: 1. Extract yourself from low-level tasks. 2. Think and act more strategically even when there is complexity and ambiguity. 3. How do you get your leadership team to be more cohesive and create more value. 4. Inspiring your organization – grow your influence
Secret Sauce: Impact Multiplier Method: 1. Constraint to commitment ( is the goal clear and compelling?) 2. Attention (is our attention on strategic things?) 3. Action (do we have the skills needed?) 4. Influence (are we bringing people on that journey?)
CEO Hack: App Brainfm: it plays computer-generated music that hacks your brainwaves and brings you into a certain zone. Makes you relax and focus.
CEO Nugget: "Two ways to increase impact, you can go faster or you can change gear, but you can't change gear when your foot is on the accelerator" How are you going to create space so that you can invest time in changing gear and playing it at a higher level?
CEO Defined: Taking the ultimate ownership for the success and impact of a business. In terms of its purpose, profit, and its people.
Linkedin: richardmedcalf
Twitter: rmedcalf
Offer: Exponential Leadership Series
xquadrant.com/iamceo
xquadrant.com/podcast
---
Check out one of our favorite CEO Hack's Audible. Get your free audiobook and check out more of our favorite CEO Hacks HERE