I AM CEO PODCAST
Tech
IAM1217 – Founder Helps Executives Manage and Optimize their Presence Online
Podcast Interview with Dr. Bant Breen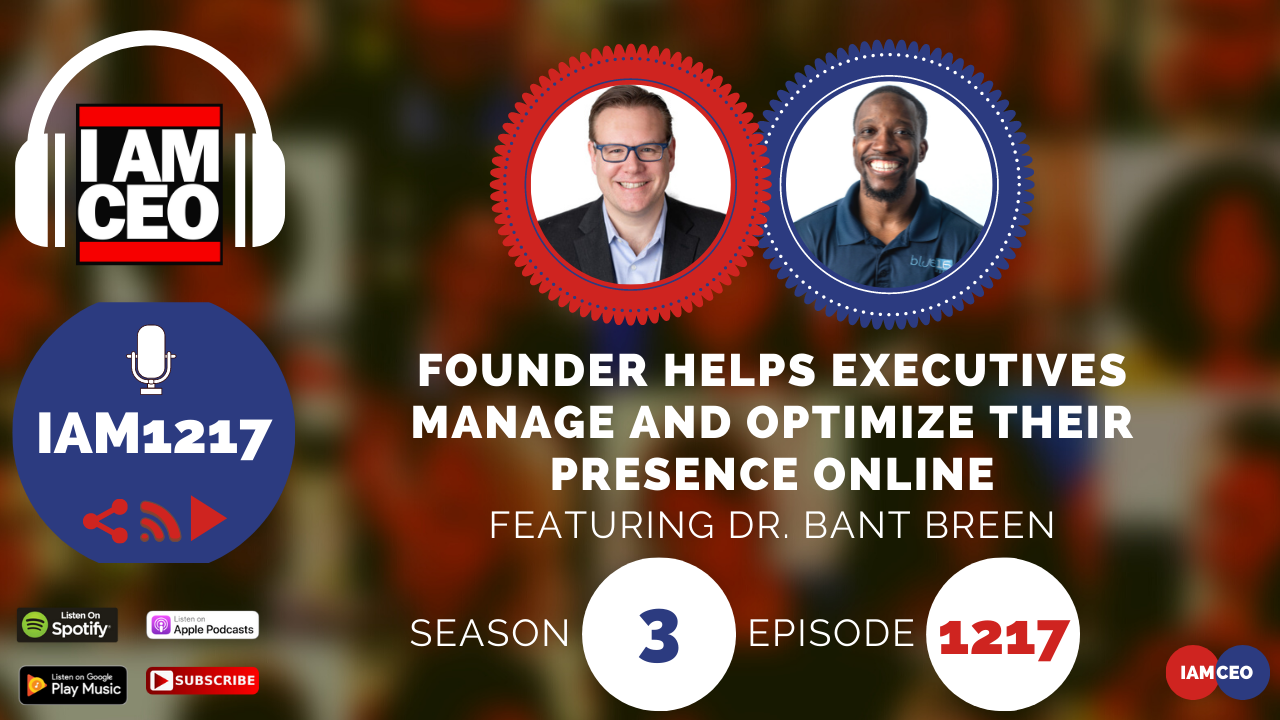 Bant is a noted marketing and media executive, entrepreneur, and academic. In 2010 he was inducted into the AAF Advertising Hall of Achievement. He is the Founder and Chairman of Qnary an award-winning, global, professional reputation management and talent branding solutions company. In March 2020, Bant received his Ph.D. and lectures on marketing, executive reputation, and artificial intelligence's impact on media at Blanquerna – Universitat Ramon Llull in Barcelona, Spain.
CEO Story: Bant's driving force for almost 10 years was to create Qnary after having been into different agencies.
Business Service: Qnary is focused on working with executives to manage and grow their online presence built with a technology platform that optimizes their profile, findability, and topics they wanna be associated with, which generates content for them.
Secret Sauce: They developed a solution that allows them to generate a lot of content, manage a lot of optimization and growth thru automation, at a compelling price position. Their goal is to make the customer have an easy experience as possible. Build a solution that is easy and effective.
CEO Hack: I put myself into a state of war room after the pandemic, thinking outside of the box on how to grow the business through a 15min. call meeting daily with the leadership team.
CEO Nugget: Embracing the process of continuous learning, most importantly building a system.
CEO Defined: Someone stewarding in the direction of the company. Similarly, stewarding the vessel and understanding your limitation.
---
Check out one of our favorite CEO Hack's Audible. Get your free audiobook and check out more of our favorite CEO Hacks HERE