I AM CEO PODCAST
IAM1216 – Founder Helps Her Clients Write their Amazing Life Stories
Podcast Interview with Lauren Befus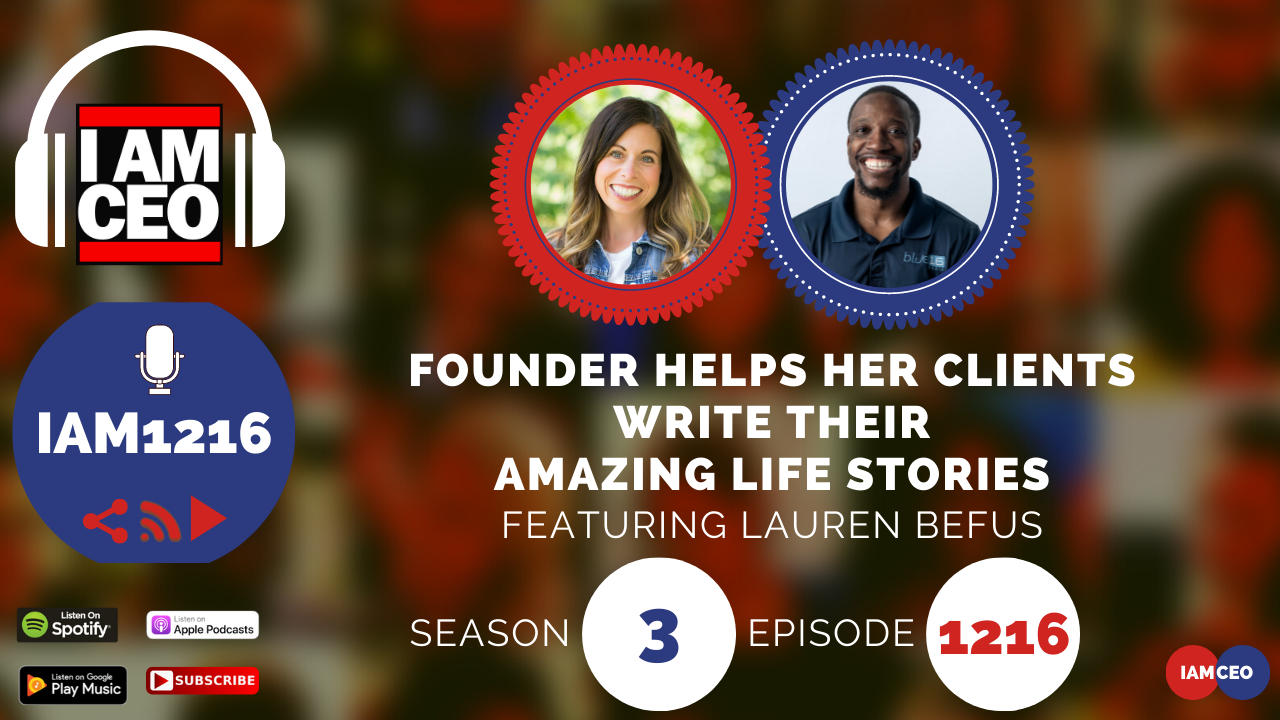 Lauren Befus is the founder and chief historian of Memory Lane Jane, a national life story writing company that partners with individuals and families to preserve their loved ones' life stories and legacies in custom heirloom books. Lauren's company is based in Grand Rapids, Michigan, where she lives with her husband and four kids, but she travels around the country interviewing and working with life story clients.
CEO Story: Started in 2017, realizing that there are incredible stories out there, especially family, that needs to be recorded or written, that's where the seed of passion has started for Lauren.
Business Service: She interviews her clients with their life stories and collects pictures. Having a team of writers and designers they create a product that is beautifully customized book design.
Secret Sauce: Her love for people and their stories. A very custom experience because she does the personal interview with her clients.
CEO Hack: The importance of having a community that helps each other.

Recommended Books: Deep Work – creating time and space according to who you are. War of Art – a lot of success does not just happen, it's something you continually work at.

CEO Nugget: She sometimes feels the imposter syndrome but overcame it, reminded herself that everybody feels the same way and so she push herself that she is doing an amazing work.
CEO Defined: Train and empower others to tell great stories. Imparting your vision to others.
Website: www.memorylanejane.com
Facebook: memorylanejane
Instagram: memorylanejane
LinkedIn: lauren-befus-94b419151
---
Check out one of our favorite CEO Hack's Audible. Get your free audiobook and check out more of our favorite CEO Hacks HERE