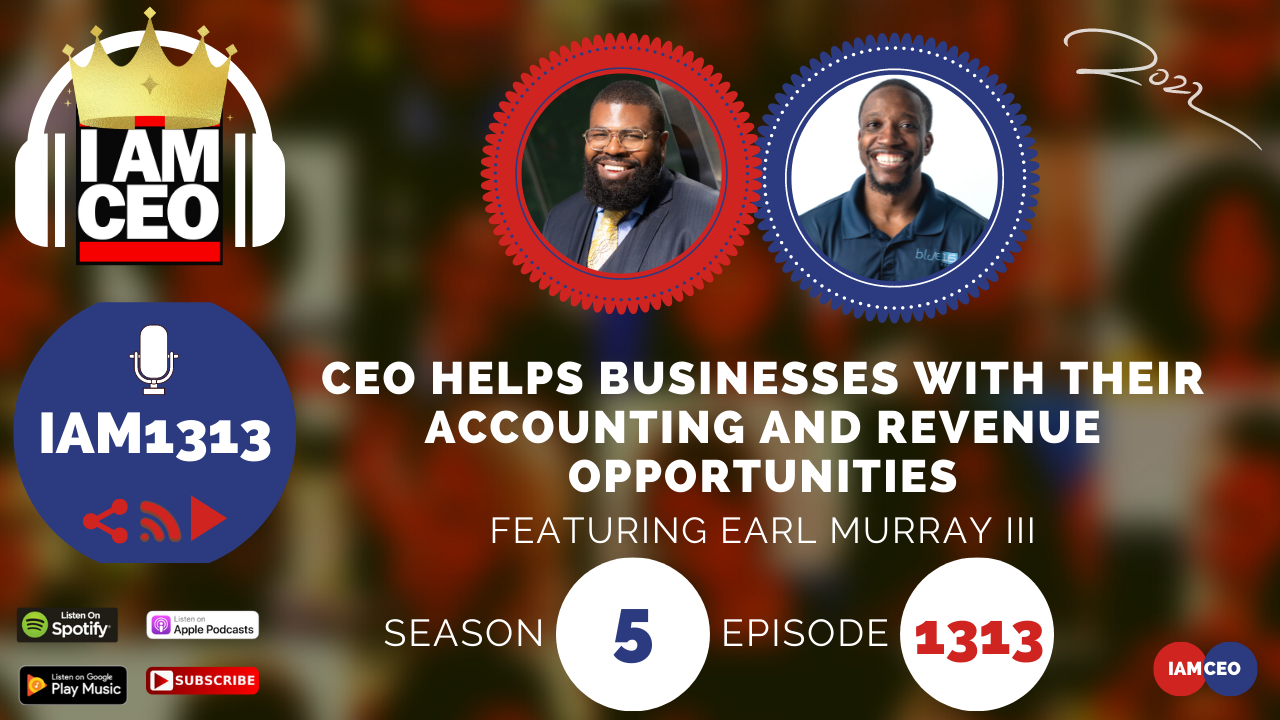 Earl T. Murray III is the President & CEO of The Entrepreneur's Accountants. The firm provides training and financial consulting services to small business owners, entrepreneurs, and non-profits. Throughout his career, he has managed the financial operation of companies up to $5 Million in Gross Revenue Annually and has secured over $4M in funding for small businesses and non-profit organizations through contracts, grants, and individual giving. He has earned a Master of Arts in Financial Planning & Law from Regent University and a Bachelor of Business Administration in Accounting from the University of the District of Columbia.
CEO Story: Used to be an accountant in the corporate world, but was laid off. Took it as an opportunity to bring his expertise to the marketplace and focus on building his own company, and Earl had a great testimony on his journey.
Business Service: Work with clients on their taxes and filings. Back year taxes. The tax plan, minimizing tax liability. Accounting and bookkeeping.
Secret Sauce: Business accelerator, business growth strategy. Not just looking at the financial aspect but also on the business model and see for revenue opportunities.
CEO Hack: Phone apps like the calendar, Instagram reels that you can share what you do.
CEO Nugget: The world needs your voice. The days of the small beginnings will prepare you for the bigger platforms. Continue to press on.
CEO Defined: Influence, inspire and Impact. Make hard decisions – hiring, scaling a business, and dealing with external people.
Website: www.theentrepreneursaccountants.com
Instagram: @etmurrayiii (Personal), @theentrepreneursaccountants (Business)
LinkedIn: etmurrayiii/
---
Check out one of our favorite CEO Hack's Audible. Get your free audiobook and check out more of our favorite CEO Hacks HERE