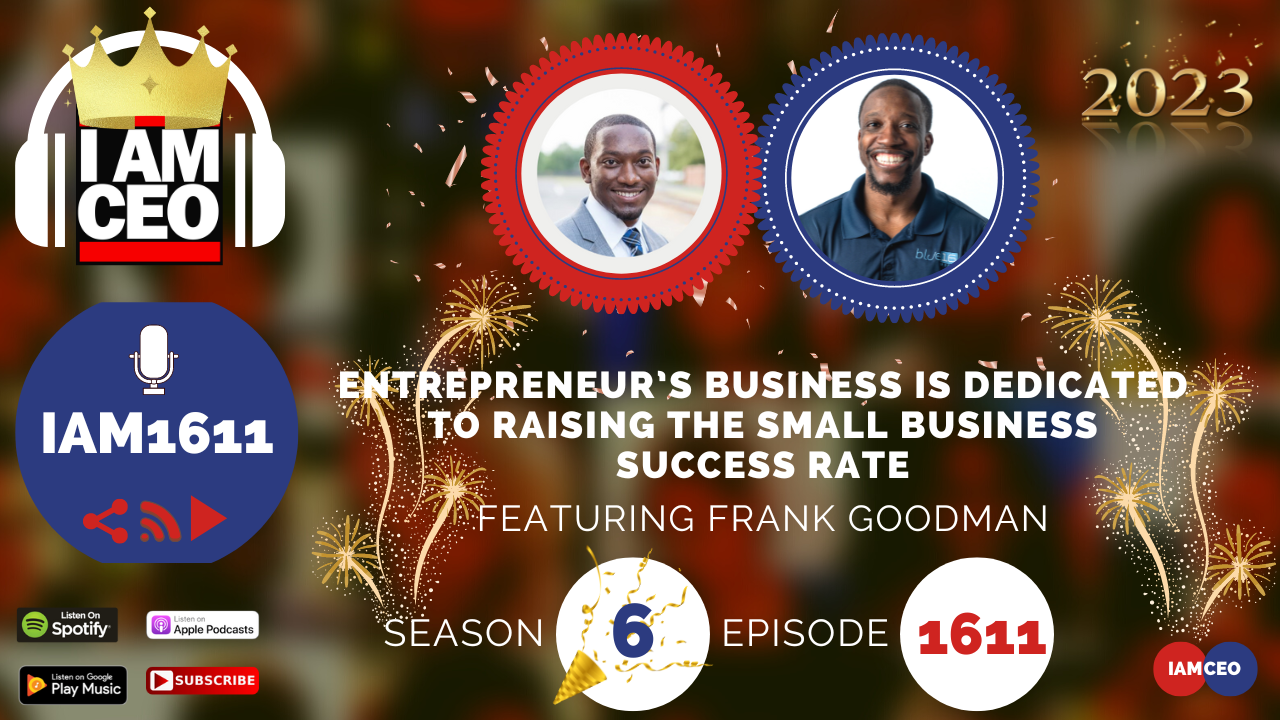 Why it was selected: Frank understands the importance of what he does. It's not just creating an app or building a website. It's helping to set up his clients to be successful and to grow through his growth strategies. He looks at clients' business holistically which is very necessary with how complex business is now and helps to demystify certain aspects of business that clients may not know about.
Check out premium content in the CBNation Library at http://cbnation.co/library and pick up our eBook to hear some of the best lessons at http://cbnation.co/shop
Previous Episode:
https://iamceo.co/2018/08/20/iam048-entrepreneurs-business-is-dedicated-to-raising-the-small-business-success-rate/
Transcription:

Frank Goodman Teaser 0:00
Actually bleeding bulb our main focus is growth strategies, well our core Services I should say, our core services are growth strategies, websites, and apps; those are the core services and as far as products, we have something called the bulb Suite which is a collection of six applications all geared towards productivity. So everything is about making a small business owner more productive while keeping costs low.
Intro 0:24
Do you want to learn effective ways to build relationships generate sales and grow your business from successful entrepreneurs startups and CEOs without listening to a long long long interview if so you've come to the right place Gresham Harkless values your time and is ready to share with you precisely the information you're in search of. This is the I am CEO podcast.
Gresham Harkless  0:50
Hello hello hello this is Gresh from the I am CEO podcast and I have a very special guest on the show today. I have Frank Goodman of bleeding bulb. Frank it's awesome to have you on the show.
Frank Goodman 0:59
Hey it's great to be here man.
Gresham Harkless 1:00
Awesome. What I want to do is just read a little bit more about Frank so you can hear about all the awesome things that he's doing. Frank Goodman is an entrepreneur from Washington DC dedicated to raising the small business success rate through strategy, website, and apps. He went from troublemaker to an accomplished engineer and business owner. He has a BS in computer engineering from Old Dominion University and an MS in systems engineering from the George Washington University. His company bleeding bulb was inspired by his reputation for having tons of ideas. Frank are you ready to speak to the I am CEO community?
Frank Goodman 1:34
Definitely man I'm ready to start.