I AM CEO PODCAST
IAM1314 – CEO Boosts Brands and Builds Relationships
Podcast Interview with Melissa Rodriguez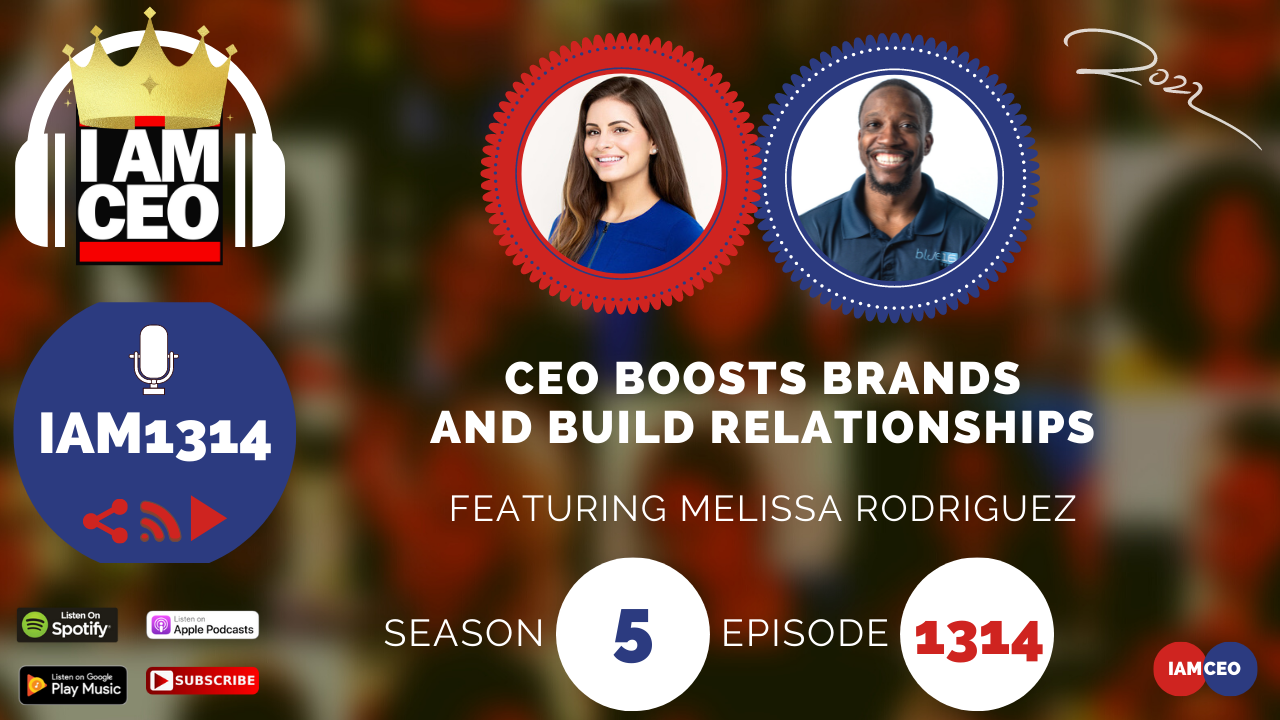 Melissa Rodriguez is a Marketing and Advertising Specialist and the Founder of Social Media Relations out of Los Angeles, California. With over 10 years of experience, she specializes in branding, content production, social media marketing, and public relations. Melissa holds BS degrees in Global Perspectives and Corporate Finance and Accounting from Bentley University. Melissa's contributions to Social Media Relations have contributed to their 5-star rating across multiple platforms including Google, Yelp, and Facebook. A visionary at heart, it is Melissa's mission to take your brand online and create relationships that matter.
CEO Story: Spent five years in public accounting and then shifted to Marketing world. Leaving the cozy six-figure job and dived into her calling.
Business Service: Full-service agency, help build brands and social media campaigns bring them to life. Building a custom plan that aligns with the client's goal.
Secret Sauce: Intentional about building community by building relationships.
CEO Hack: Meditation – it gives insight into the next step and it also connects you so that you can make clearer decisions that you need to make.
CEO Nugget: "Understanding successful people's mindset is far more important than understanding what they did to get there."
CEO Defined: A servant leader serves and supports the team. Empowers and educates the future.
Website: www.smrelations.com
Tiktok: socialmediarelations
Instagram: smrelationsdotcom
Facebook: socialmediarelations
Linkedin: social-media-relations/mycompany
Youtube: channel/UCV-nkywYEeQ9_aAvZ4ceHbg
---
Check out one of our favorite CEO Hack's Audible. Get your free audiobook and check out more of our favorite CEO Hacks HERE