I AM CEO PODCAST
PodCEO
IAM1315 – Founder Runs a Modern and Remotely-Operated Cleaning Company
Podcast Interview with Neel Parekh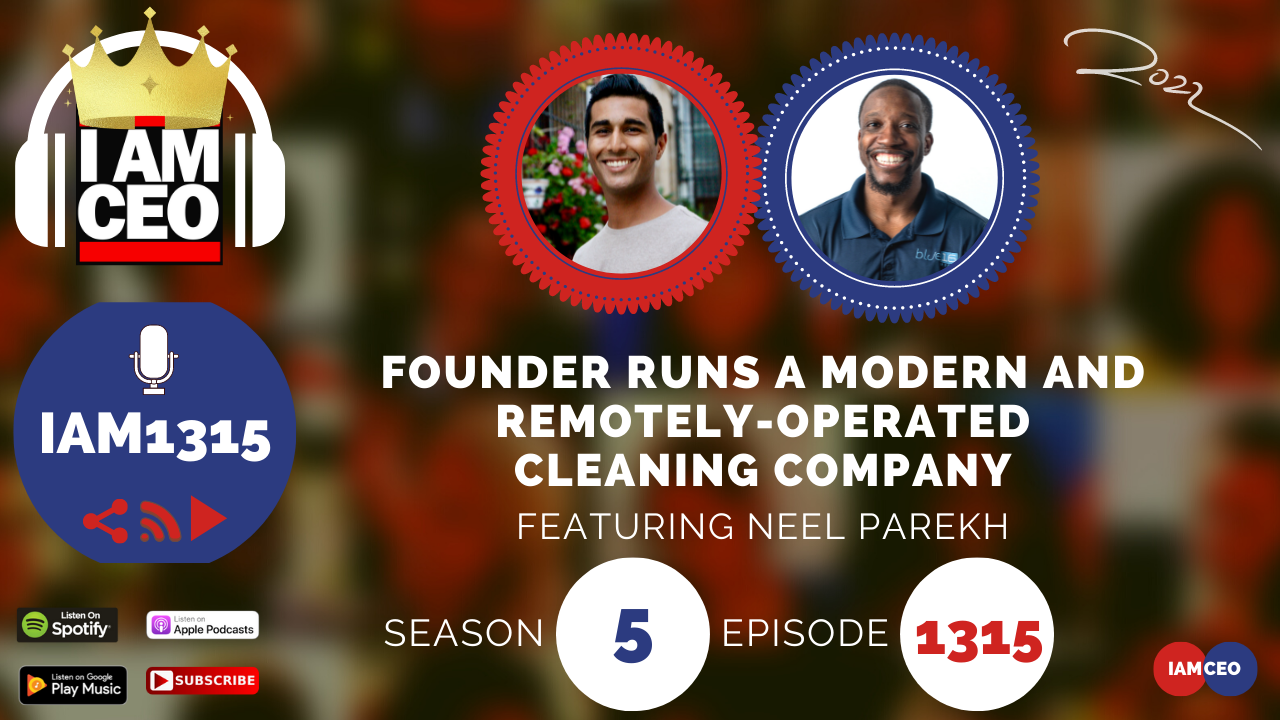 Neel Parekh is the CEO and Founder of MaidThis, a work-from-anywhere cleaning franchise focused on Airbnb cleanings. MaidThis has been called "the franchise for millennials", given its fully remote model and new-age spin on an old-school cleaning industry. As he built his business to reach millions in revenue, Neel traveled globally for five years while managing a fully remote team, living the "digital nomad" life.
Neel is also a host of The Remote Local Podcast, which discusses how to start a remote local business and travel the world.
CEO Story: After college, Neel worked in the finance industry. Realized that he was not a finance guy, he started different side hustles and it was the cleaning service that clicked. When it took off, he made it full-time and now scaling it up through franchise.
Business Service: Focused on cleaning vacation rentals which are on automated schedules when the client checks out. Residential cleaning with automated schedule and notifications.
Secret Sauce: For the business – new age, tech-savvy, easy as possible. For personal – identifying the problems quickly and what the core problem really is.
CEO Hack: Planning ahead of time. Priority task, "what is the biggest driver of my business?" It helps you elevate much faster.
CEO Nugget: If you don't like doing something, pay and outsource it quicker. Free up yourself and do something more meaningful.
CEO Defined: Having the freedom to dictate your company in the way you actually want. Almost an extension of you, it's there to serve you.
Website: www.maidthisfranchise.com
Twitter: NeelBParekh
---
Check out one of our favorite CEO Hack's Audible. Get your free audiobook and check out more of our favorite CEO Hacks HERE