DMV CEO
I AM CEO PODCAST
IAM1215 – Executive Director Creates Businesses Based on Sustainability
Podcast Interview with Adam Roberts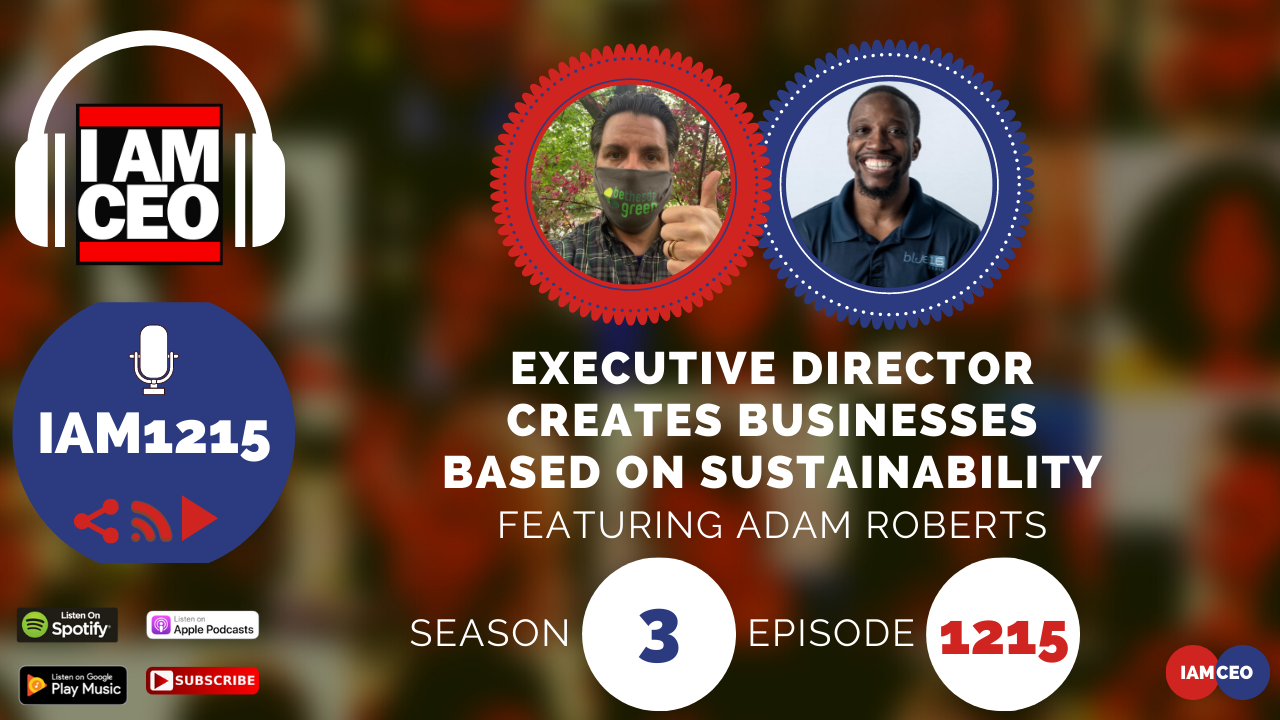 Adam Roberts is the Executive Director of Bethesda Green, a Maryland nonprofit organization that is working to address environmental challenges locally by creating a sustainable, green community, built collaboratively through citizen engagement, environmental education, government partnership, and innovative business development. They focus on local environmental projects such as increasing access to recycling and composting or planting rain gardens to mitigate storm-water runoff; run an environmental education program for local high school students; and maintain the Bethesda Green Innovation Lab, which cultivates and nurtures eco-entrepreneurs, working to create businesses based on sustainability. He has spent three decades in the nonprofit sector, previously focused on international animal protection and wildlife conservation.
CEO Story: A three-decade journey, started at the bottom and work his way up in a non-profit organization, and started another non-profit organization after seeing the opportunity to lead.
Business Service: Direct community engagement to the highly urbanized community as they aim to make it green and livable by having access to composting, access to recycling bins, preventing swarm water pollution, etc. Handling the environmental and sustainability work.
Secret Sauce: What sets them apart is the comprehensive package that works in collaborative partnership with the community leaders in different aspects to achieve environmental and sustainable projects in that certain community.
CEO Hack: Creating sounding boards to talk to people and have a proper conversation about the challenges or problems and aspirations that he places as a leader.
CEO Nugget: Take small steps along the way. It is much easier to achieve success by thinking on those smaller incremental terms.
CEO Defined: Being a very good chess player, making all the right moves, having a big vision of the entire chessboard at moving pieces thoughtfully, thinking a few steps ahead.
Website: www.bethesdagreen.org
Facebook: BethesdaGreen
LinkedIn: www.linkedin.com/company/9287319
Twitter: bethesdagreen
Instagram: bethesdagreen
Youtube: www.youtube.com/channel/UCCnYD_wh0t4Us7f9Srn2yxw
---
Check out one of our favorite CEO Hack's Audible. Get your free audiobook and check out more of our favorite CEO Hacks HERE