I AM CEO PODCAST
IAM1218 – Founder Helps His Clients Find Gig Bands through His easy to use Website
Podcast Interview with Sam Browne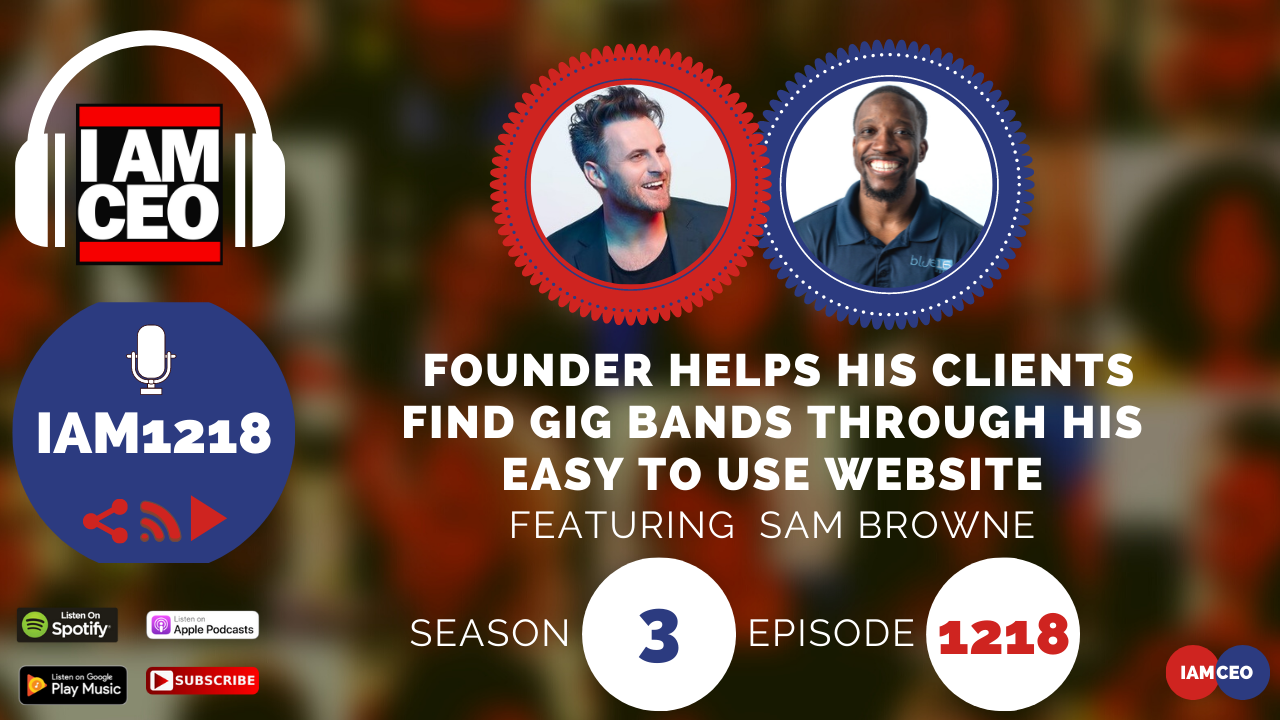 Sam created Findaband, a live band booking agency, in Auckland, New Zealand back in 2008.
At the time, he was a musician who was seeking a way to pay the bills and free up his time to work on songs.
The site started out very small, just booking a handful of bands for local bar gigs, but it grew steadily, eventually becoming a 7 figure business.
Today, Sam is working on expanding the business into Australia and the US, with offices in Melbourne and Nashville.
He also operates a boutique SEO agency called HARO SEO, which is a link-building agency specializing in HARO.
CEO Story: Finding a way to end his corporate job, driven by his friend (whom he taught on how to play the guitar) who was actually making an album. So in 2008, he finally started

findaband.com

,

clueless at first, but it did the job, he got bookings and it grew since then.
Business Service: It's like an Airbnb for gig bands. Clients visit their site, sort, and filter basing on their preference.
Secret Sauce: Attention to detail design, copywriting, and SEO for his website.
CEO Hack: Get that grounding on SEO 101. Understand backlinks, content readable and optimized for google. He recommended Bryan Dean and backlinko.com
CEO Nugget: Constantly re-evaluate if the thing you are working on is where you should have a 100% of your focus.
CEO Defined: A person who leaves coordinates motivates and inspires a group of people with the ability to set the standard and stay focused on the mission.
---
Check out one of our favorite CEO Hack's Audible. Get your free audiobook and check out more of our favorite CEO Hacks HERE