Finances
I AM CEO PODCAST
IAM1219 – Founder Creates an Investing Process that Grows and Protects His Client's Wealth
Podcast Interview with Jeff Link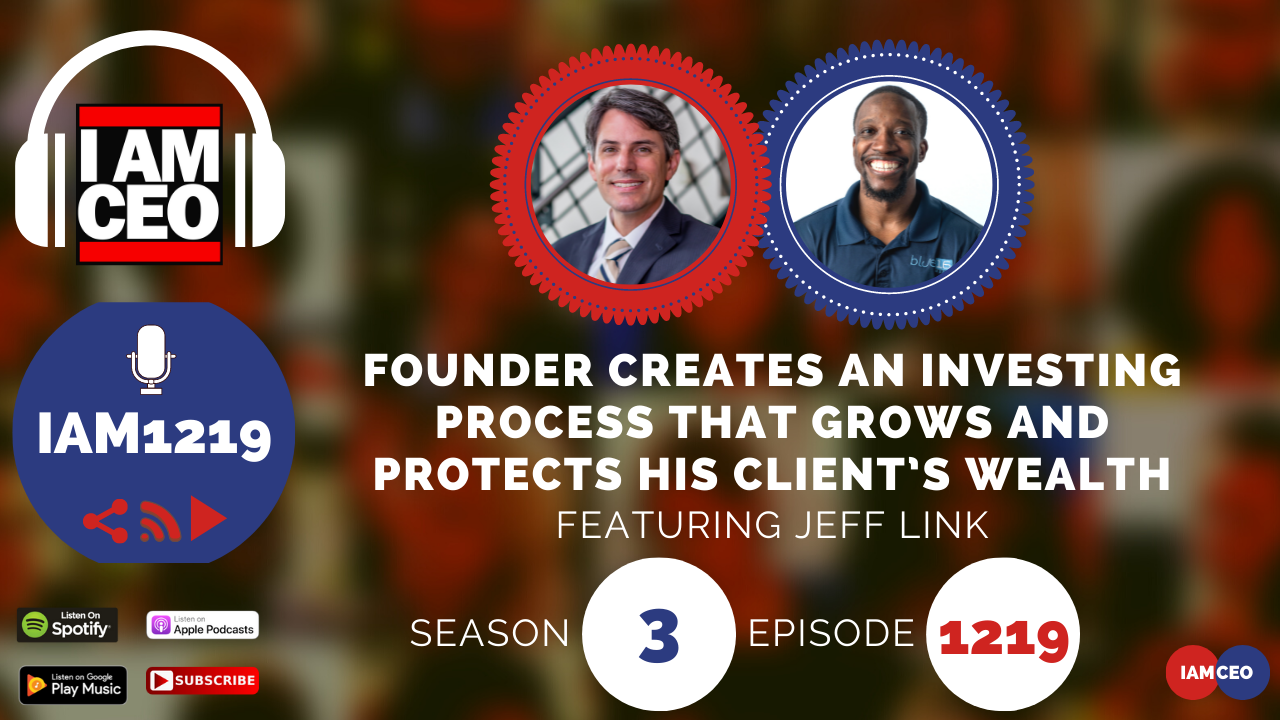 Jeff Link is an Investment Advisor Representative at Guardian Wealth Advisors, LLC and the founder of the Blue Line Investing process. With almost 25 years of experience, Jeff has been a proponent of risk-managed investing with firms like Smith Barney, Legg Mason, and Stifel Nicolaus. Today, Jeff helps investors who are within 20 years of retirement grow and protect their wealth in a risk-managed and tax-efficient way. In 2020 during the middle of the pandemic, Jeff published his first book – Protecting The Pig: How Stock Market Trends Reveal the Way to Grow and Preserve Your Wealth.
CEO Story: Jeff's passion to help his clients, not to repeat the mistakes in the past especially in 2009 when the stock market was on a roller coaster, motivated him to build his company to preserve and protect the money of his clients when the stock market is down.
Business Service: Investment Advising. Managing their client's portfolio, investment advice, retirement planning, retirement planning services, and consulting services. He makes sure that his clients have 3P's, plan, investment process, investment progress.
Secret Sauce: Created a propriety investment process – recognizing historically what transpires when major declines are likely on how does the pattern unfolds.
CEO Hack: Learned trend channels by Richard Russel – looking at the marketplace from an entirely different perspective while doing his own research.
CEO Nugget: Hire an investment professional that understands trends in the stock market. Whatever goes up eventually goes down. Everybody should prepare for the next downturn if you don't want to lose your financial wealth.
CEO Defined: The Chief Envision Officer – somebody who's always anticipating what happens next, so you can be strategic in your decisions. Be proactive. Somebody who is not uncomfortable diverging from the crowd at times.
Website: www.bluelineinvesting.com
LinkedIn:  bluelineinvestingjefflink
---
Check out one of our favorite CEO Hack's Audible. Get your free audiobook and check out more of our favorite CEO Hacks HERE