I AM CEO PODCAST
IAM1220 – CEO Helps Her Clients Build their Confidence through Her Skin Care Products
Podcast Interview with Daisy Jing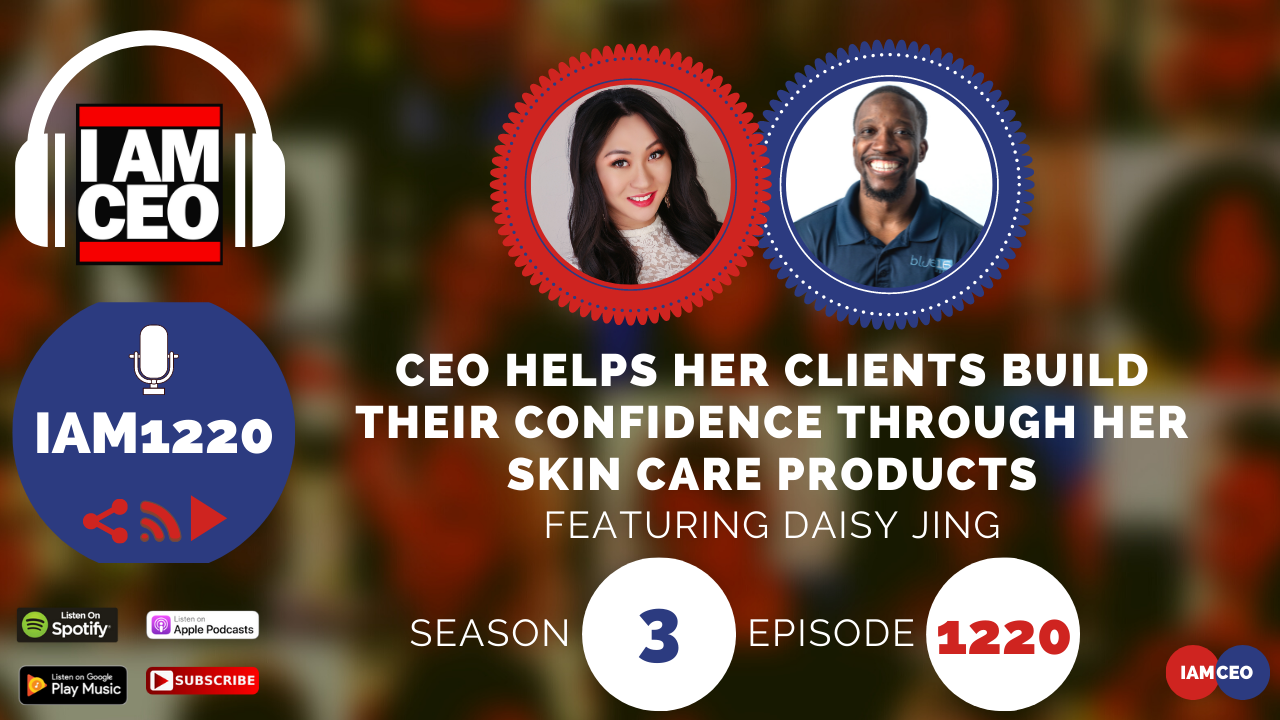 She realized that many current skincare ingredients, such as fragrances or fillers, break out her skin so she created her own skincare products in her kitchen. She documented her struggle on her YouTube channel, which now garners over 70M views. Eventually, her followers saw great results on her skin and encouraged her to launch her own business. Now she and her diverse team focus on inspiring confidence in others. Together with the Banish Warriors and Soldiers, Daisy joins the acne community in their skin journey.
CEO Story: Daisy had Acne since 9 years old, tried different products but nothing works for her. Documented her experience and she formulated her own product. Trying to solve a problem personally and she realized it can help other people too. That's where Banish was born.
Business Service: Fresh to order, not selling on Amazon since their products have very few preservatives. Doesn't contain fragrance, added color, mineral oil, or salt powder.
Secret Sauce: The ability to change and the ability to adapt.
CEO Hack: Having a very precise communication during meetings.
CEO Nugget: Making a decision is better than not making a decision. At times you may be wrong, but you just have to move forward.
CEO Defined: Being able to create your own universe and have a vision behind something and being able to lead the team in the most authentic version of yourself.
Youtube : https://bit.ly/3CfSIzI
Facebook : https://bit.ly/2VnTHwO
Instagram : https://bit.ly/3jbIzek
Linkedin : https://bit.ly/3CcaSCg
Twitter : https://bit.ly/3ynKIu0
Tiktok : https://bit.ly/3A18Qmo
---
Check out one of our favorite CEO Hack's Audible. Get your free audiobook and check out more of our favorite CEO Hacks HERE