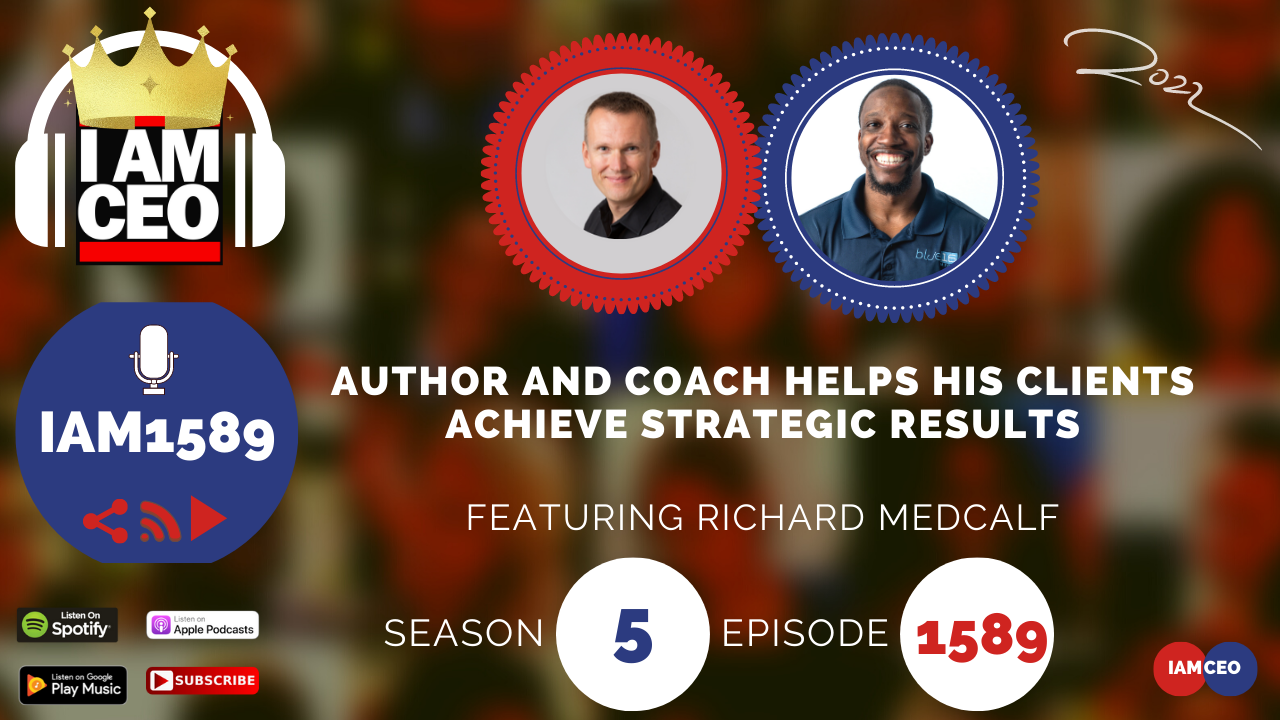 Richard Medcalf describes himself as "what you get if you were to put a McKinsey consultant, a slightly unorthodox pastor, and an entrepreneur into a blender". He is the founder of Xquadrant and a trusted advisor to exceptional CEOs and entrepreneurs, and their leadership teams. His new book, Making Time for Strategy, will radically change how you think about your path to leadership impact, and give you practical tools to move you away from incremental progress and closer to breakthrough results.
CEO Story: Richard continues to work on being a coach to CEOs and Executives on how to be more strategic. If you want to get to the next level, you have to get rid of the stuff on your plate, you can't be stuck in the operational stuff. And that is the big pain point that Richard has been working on over the years with his clients. And he turned it into a book because of the counterintuitive truths that people need to understand.
Business Service: Coaching. The key thing from his book was T.I.M.E. Tactics – time workflow. Influence – renegotiate with people around you. Mindset – what you believe to be true and necessary. Environment – working on what's going to be a breakthrough.
Secret Sauce: Clarity of thinking. Drive it down into action, getting that result.
CEO Hack: Having the structure, while having the space to have that creativity.
CEO Nugget: Strategic laziness. Find those key activities that will change everything.
CEO Defined: Total ownership of the project.
Website: https://xquadrant.com , makingtimeforstrategy.com
LinkedIn: richardmedcalf
Podcast: xquadrant.com/podcast
---
Check out one of our favorite CEO Hack's Audible. Get your free audiobook and check out more of our favorite CEO Hacks HERE