Uncategorized
IAM1555 – Coach Works on Women About the Realm of Self-Mastery and Self-Actualization
Podcast Interview with Andrea Lowell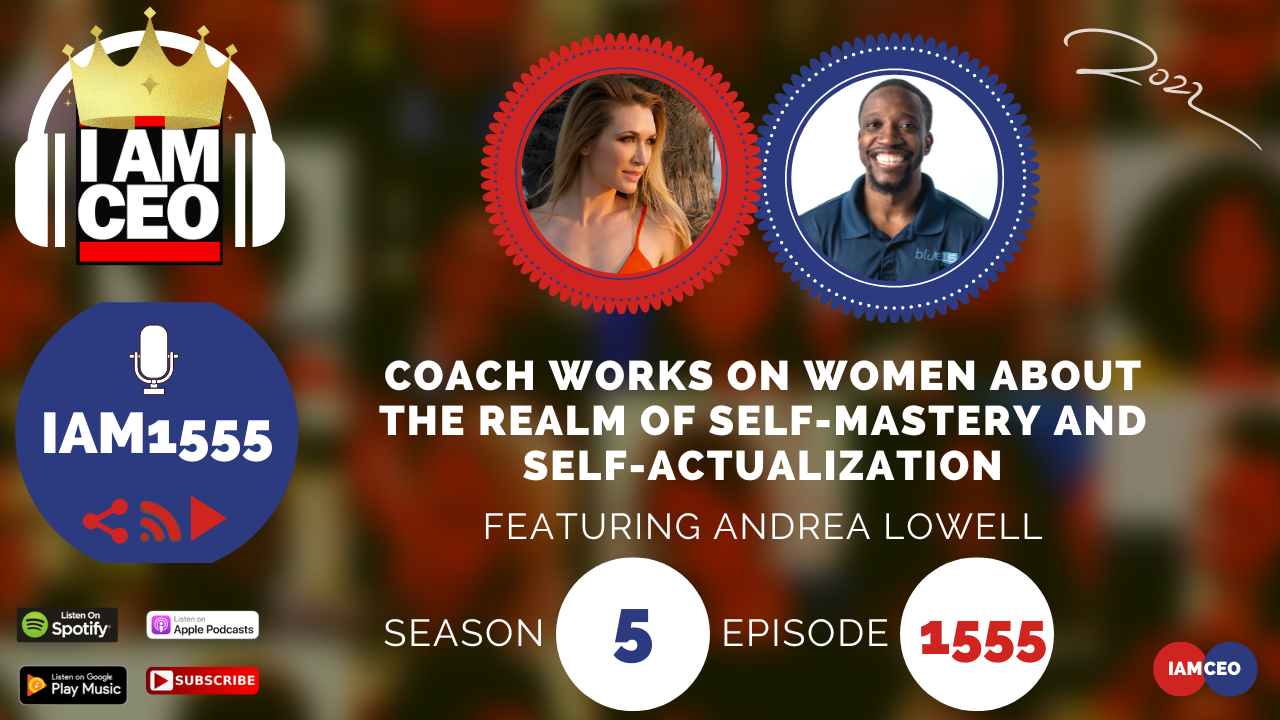 Andrea Lowell is a former TV and radio host for The Playboy Morning Show (No.2 on the SiriusXM charts). She quit her successful hosting job to pursue a higher calling after feeling miserable and bored for far too long. Taking that leap of faith, she is now a Self Mastery Guide and the creator of The I AM Everything Project, her signature self-mastery mentorship program.
Andrea's practical methods of spirituality and self-healing are profoundly life-altering. Always straightforward and sustainable, she guarantees bliss to those who follow her loving and simple suggestions.
CEO Story: Andrea was successful in her entertainment hosting job but she realized she was out of alignment, using her talent, interest, and passion in the wrong arena. Miserable because she was meant to serve and help other people. She's involved in wellness, certified nutritionist, and personal trainer. When a satisfied client gave her the best advice to turn her side hustle into a business, it resonated with her soul. So in just 3 months' time, she worked hard for it, instead of just a facet of what she do, it became her full passion and purpose. She's just full of joy!
Business Service: Self-mastery coach. One-on-one mentorship program. Customized for each client. Virtual workshops and retreats.
Secret Sauce: Empowering and unlocking the abilities of other people. Spirituality – connecting to the higher source to guide you.
CEO Hack: Using old school post-it notes, it says 'I am operating from my highest, serving the highest.
CEO Nugget: Don't take anything personally, anyone's reaction to what you're doing has nothing to do with you. Don't be afraid to invest in yourself. Your authenticity is your superpower.
CEO Defined: Inspire others to their greatness. Guide them and learn from the mistakes you've taken. Courageous enough to learn from mistakes. Humble and fearless.
Instagram: theiameverythingproject
---
Check out one of our favorite CEO Hack's Audible. Get your free audiobook and check out more of our favorite CEO Hacks HERE