I AM CEO PODCAST
Uncategorized
IAM1486 – Fashion Designer Uses His Brand Platform to Help Others with their Brands
Podcast Interview with Mugzy Mcfly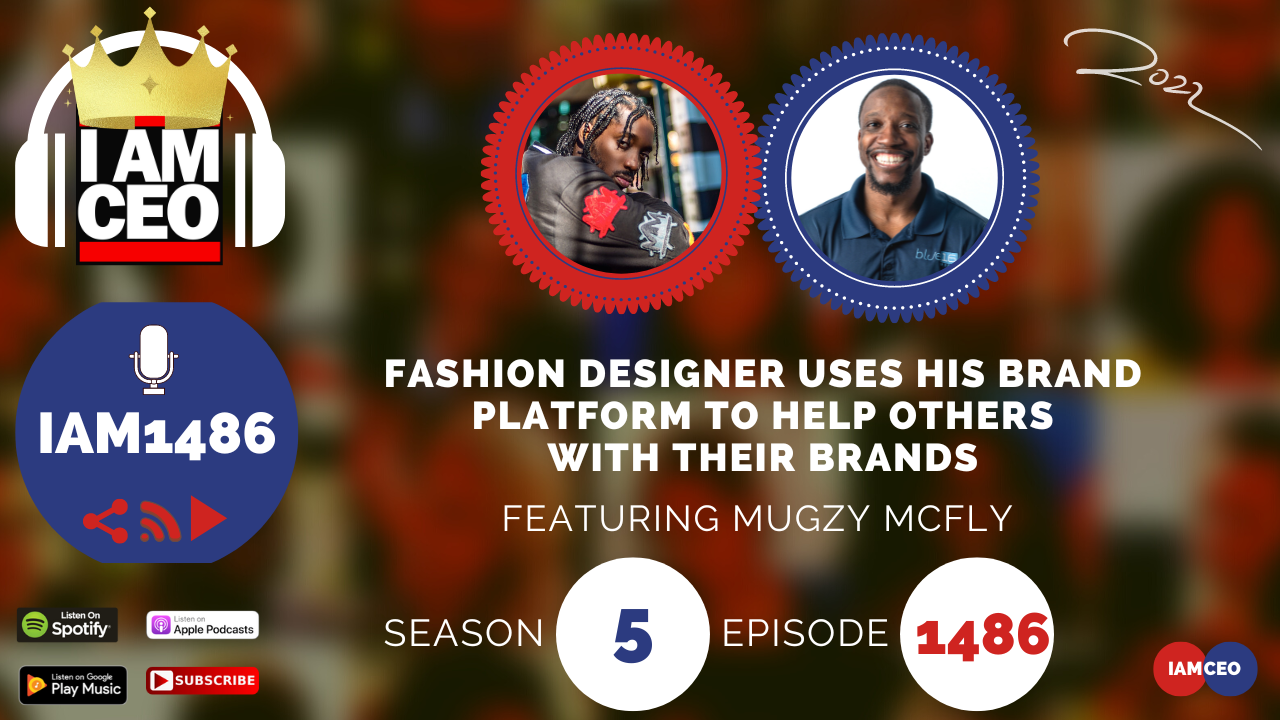 Mugzy McFLY, Creative, Fashion Designer & Part-Time Superhero. 100% self-taught. Hailing from The Bronx.
CEO Story: Started with appearance and fashion when he was just in the fourth grade where he really cared about what he was wearing. Those were the seeds planted that have grown to where Mugzy is right now.
Business Service: Host events like back to school. Live fest event. Pop-up shop. Fashion show.
Secret Sauce: Being connected with the event and stakeholders in a person feeling actual energy.
CEO Hack: Making a list day to day and on a calendar. What you see, you have the urge to work on it.
CEO Nugget: Entrepreneurship should be treated like school – higher learning. Keep learning in your business, and make mistakes. Love what you do.
CEO Defined: You get all the credit, everybody wins, and you win last. Just like a mother nurturing a child, putting all the sacrifice and dedication.
Instagram: mugzymcfly ,signedbymcfly
---
Check out one of our favorite CEO Hack's Audible. Get your free audiobook and check out more of our favorite CEO Hacks HERE