I AM CEO PODCAST
Social Entrepreneurship
IAM1565 – COO, Co-founder and Author Revolutionizing the Future of Professional Organizations
Special Throwback Episode - Podcast Interview with Ryan Paugh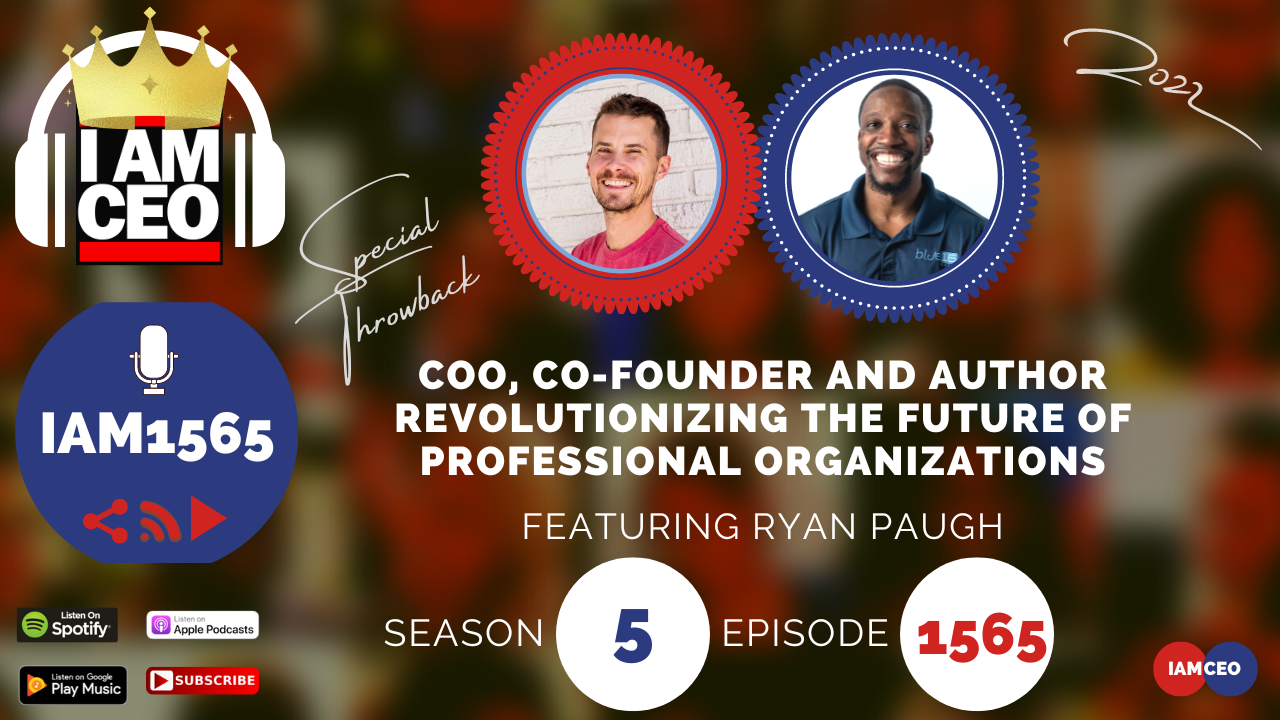 Ryan Paugh is the COO and co-founder of The Community Company, the organization revolutionizing the future of professional organizations. He is also the author of Superconnector: Stop Networking and Start Building Business Relationships That Matter and a renowned thought leader on creating strong communities and teams. Ryan co-founded Brazen Careerist, a career-management site for high-achieving young professionals and ambitious college students, and Young Entrepreneur Council (YEC), an invitation-only organization for leading entrepreneurs.
CEO Story: Ryan jumped into entrepreneurship because of the people with whom he surrounded himself during college and when entering the real world, who are entrepreneurial by heart individuals and high energy. Through those relationships, he became an entrepreneur of his own. Now his business partner, they build a community company which is an organization that helps build and establish forward-thinking communities.
Business Service: Working on how they build relationships, do meetings, and find the right people to connect with.
Secret Sauce: The combination of smart technology and smart emotionally intelligent human beings.
CEO Hack: Share your ideas with others and be vulnerable enough with an idea to allow feedback.
CEO Nugget: Be more brave and bold enough to focus on a sustainable business by yourself (2)Don't be afraid to charge for your products.
CEO Defined: Big-idea-making machine, respectful and well-balanced.
Website: https://community.co/
Personal Website: ryanpaugh.com
Book Website: superconnectorbook.com
Twitter: twitter.com/ryanpaugh
LinkedIn: linkedin.com/in/ryanpaugh
YEC, community for top, young entrepreneurs I co-founded: yec.co
Episode Link: https://iamceo.co/2018/12/31/iam140-coo-co-founder-and-author-revolutionizing-the-future-of-professional-organizations/
---
Check out one of our favorite CEO Hack's Audible. Get your free audiobook and check out more of our favorite CEO Hacks HERE