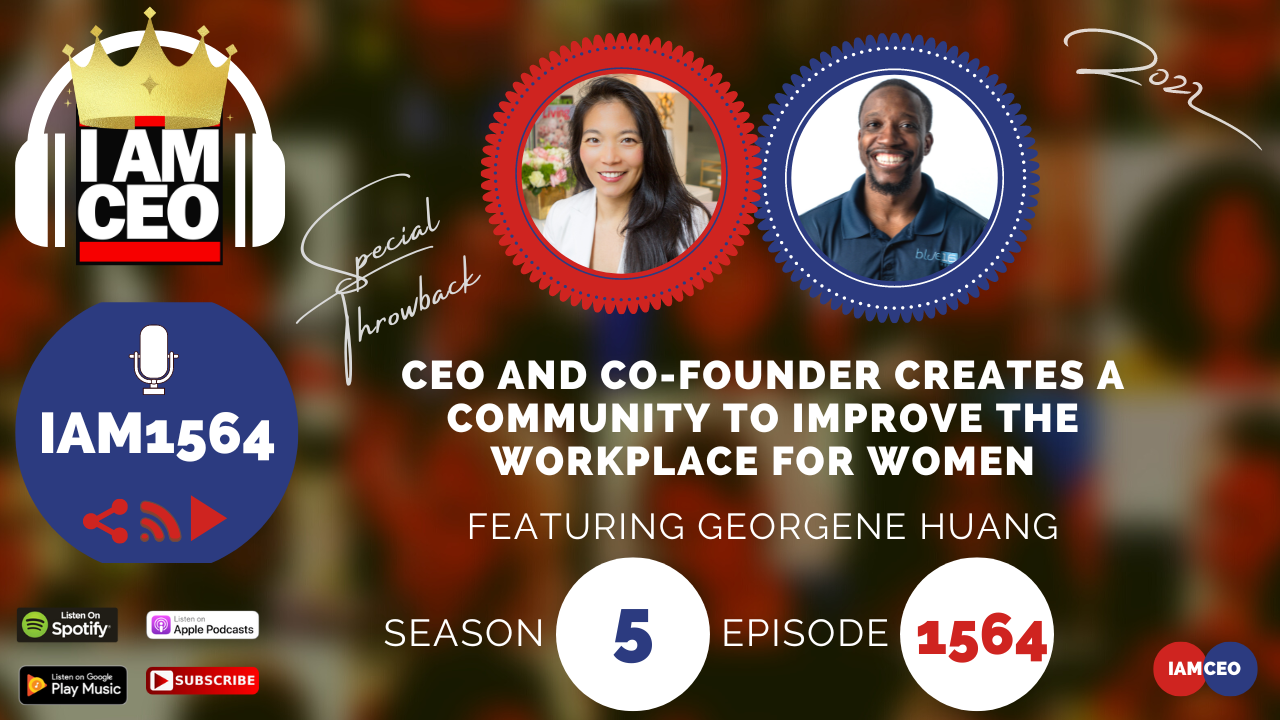 Georgene Huang is obsessed with improving the workplace for women. She's the CEO and Co-founder of Fairygodboss, the largest career community for women to discover the hard-to-find intel on work-life balance, salary, maternity leave policies, and how companies treat women. Previously she ran the enterprise business at Dow Jones and was a Managing Director at Bloomberg Ventures. She is a graduate of Cornell and Stanford Universities.
CEO Story: Georgene had a rough day at her previous large company and she was pregnant during that time, sadly they were laid off including her boss. As she was looking for a job in the marketplace and looking for jobs that balance life and work, Fairygodboss was born which was really meant for women looking for maternity leave and it treats women.
Business Service: Community of women looking for jobs or not looking for jobs.
Secret Sauce:

 

Having real authenticity. Authentic conversation.
CEO Hack: Being critical of how I spend my time and energy.
CEO Nugget: Having conversations with other founders who have done it before me.
CEO Defined: Getting the best out of your team.
Facebook: Fairygodboss
Twitter: fairygodboss
Instagram: fairygodboss
Pinterest: fairygodboss
Episode Link: https://iamceo.co/2018/12/28/iam139-%e2%80%8bceo%e2%80%8b-%e2%80%8band%e2%80%8b-%e2%80%8bco-founder-creates-community-to-improve-the-workplace-for-women/
---
Check out one of our favorite CEO Hack's Audible. Get your free audiobook and check out more of our favorite CEO Hacks HERE