DMV CEO
I AM CEO PODCAST
IAM1546 – Brand Strategist Helps Consultants Create More Impact through Photography
Podcast Interview with Melissa Henry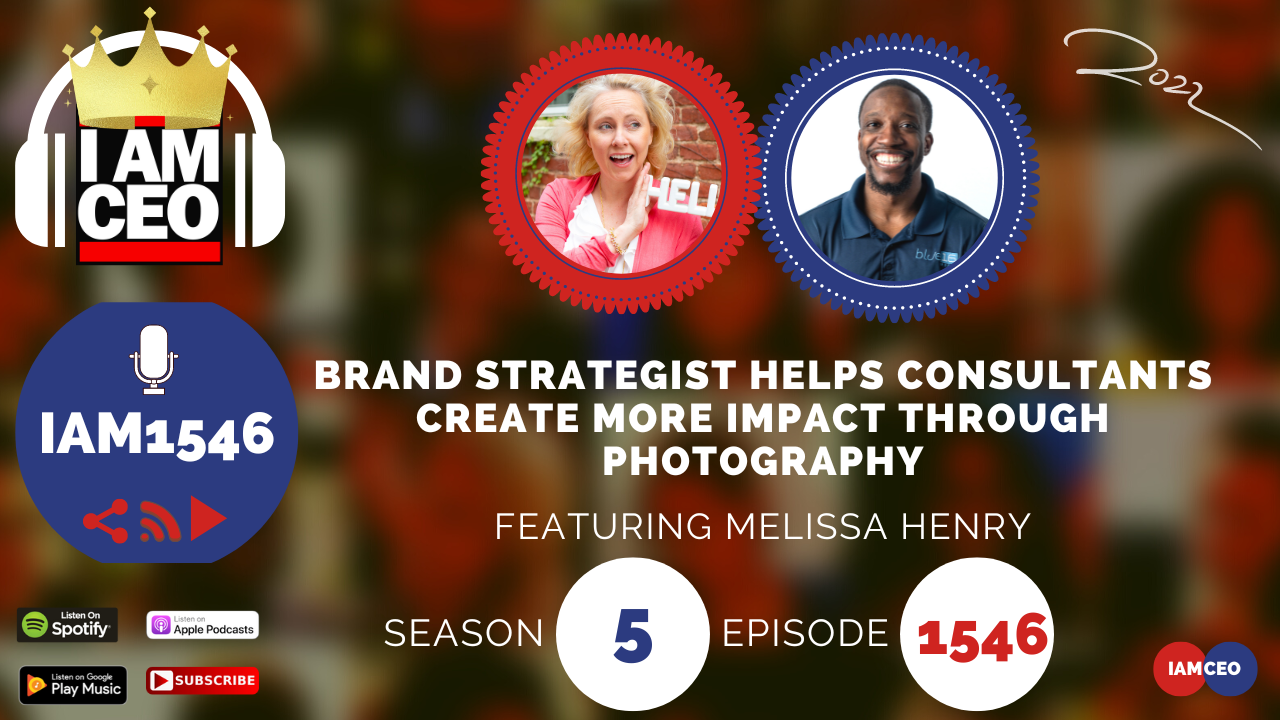 Melissa Henry, Founder of Personal Brandtography Tm and Melissa Demple Photography, helps female coaches and consultants strategically clarify and showcase their personal brands online, making their marketing WAY more effective, creating a bigger impact AND growing their business to multiple six and seven figures. With 13 years in the photography industry and over 4 years studying brand strategy while building her own personal brand, Melissa's uniqueness is in combining personal brand strategy with photography to create images that capture your personal brand AND powerfully connect you with your target audience. Unlike other brand photographers out there, with Melissa, you get BOTH brand strategy and professional brand imagery!
CEO Story: Melissa, a CPA, who once did a full-time job while doing her passion for photography as a side hustle. There came to a point in her job that she was in a very toxic environment that made her put a firm decision to go full-time on her passion for photography. From that moment as a business owner, she also switched her niche from Maternity and newborn clients to personal branding. Five years later she's happy doing what she loves!
Business Service: Coaching strategy program – walks the clients through the elements of their brand. Giving them a blueprint/framework.
Secret Sauce: Capturing clients on who they really are, the feeling is there. In coaching, listening to the client and finding the center of the wheel for the brand.
CEO Hack: Being a steward to the business, structuring in gearing towards clients. Investing in what you do best.
CEO Nugget: Micro-niching – targeting who you want to work with the best.
CEO Defined: Someone who is standing and as the face of your business, and as the steward of your business.
Website: www.melissademple.com
LinkedIn: melissa-henry
Instagram: hmelissademplephotography
Visibility Masterclass: https://www.subscribepage.com/visibility_plan_masterclass
---
Check out one of our favorite CEO Hack's Audible. Get your free audiobook and check out more of our favorite CEO Hacks HERE