Black Wall Street
Healthy CEO
I AM CEO PODCAST
IAM1543 – Personal Trainer and Coach Empowers Individuals To Design Their Bodies Based on Their Goals and Aspirations
Special Throwback Episode - Podcast Interview with Cailah Brock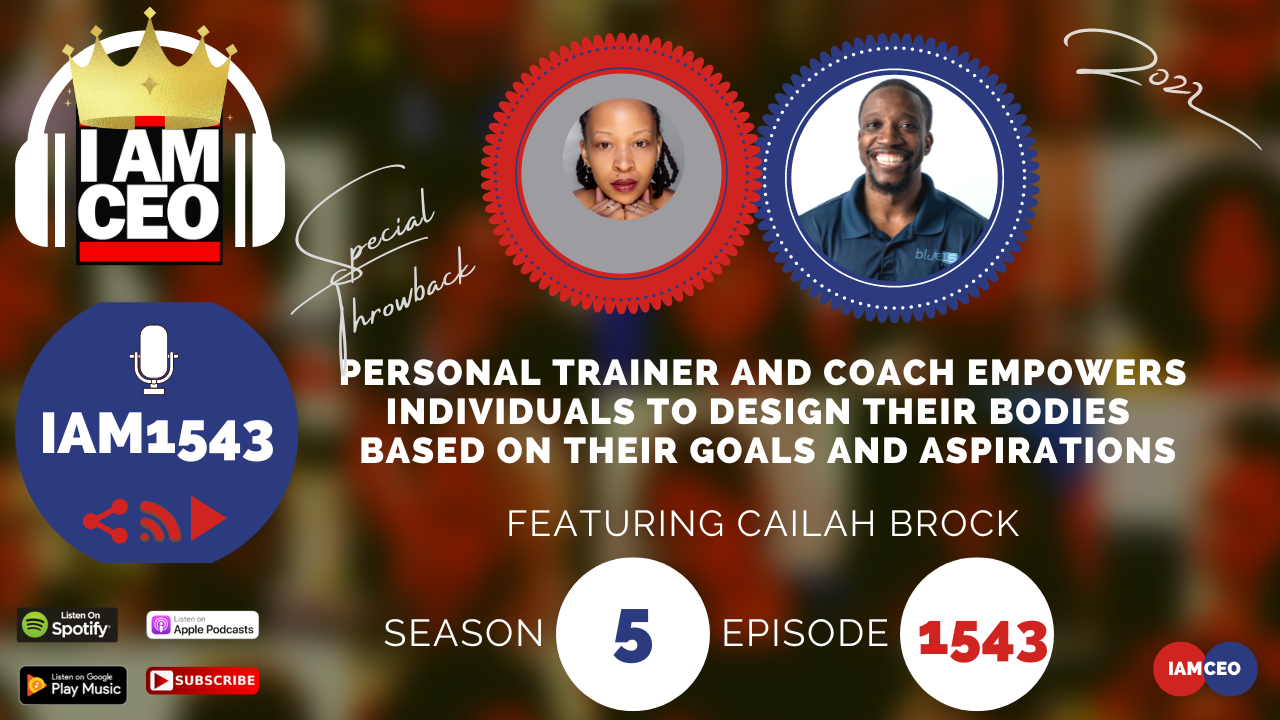 Coach Cailah runs an online Personal Training and Nutrition Coaching program, and travels the country speaking on Health, Nutrition and Fitness. She holds the Certified Strength and Conditioning Specialist (CSCS), Health Coach (HC) and Personal Trainer (CPT) certifications, along with both a bachelors and masters degree in the Coaching Education, exercise Physiology and Fitness Management.
Her goal is to Empower individuals to design their bodies based on whatever goals and physical aspirations they have.
CEO Story: Cailah was the bigger kid despite being active. When she started running track, she started to slim down and even can reach her performance peak. So she was so curious about how her coach did it. She learned it and experience it herself. She taught herself and study behind it and figure out how to help other people.
Business Service: Coaching. Fitness center. Online Personal Elite Training – Training her clients in accordance with the design of the body.
Secret Sauce: She has the education, experience, and its her ministry. The passion.
CEO Hack: Keep a schedule.
CEO Nugget: (1) Never be married to an idea, it might drag you down (2) Take time to have fun.
CEO Defined: Being a leader not a boss.
Youtube: coachcailah
Instagram: coachcailah
Facebook: micailah.brock
Episode Link: https://iamceo.co/2018/12/18/iam131-personal-trainer-and-coach-empowers-individuals-to-design-their-bodies-based-based-on-their-goals-and-aspirations/
---
Check out one of our favorite CEO Hack's Audible. Get your free audiobook and check out more of our favorite CEO Hacks HERE