I AM CEO PODCAST
PodCEO
IAM1469 – The Struggle of Focusing
Special Throwback Episode - Podcast Interview with Brad Farris and Jill Salzman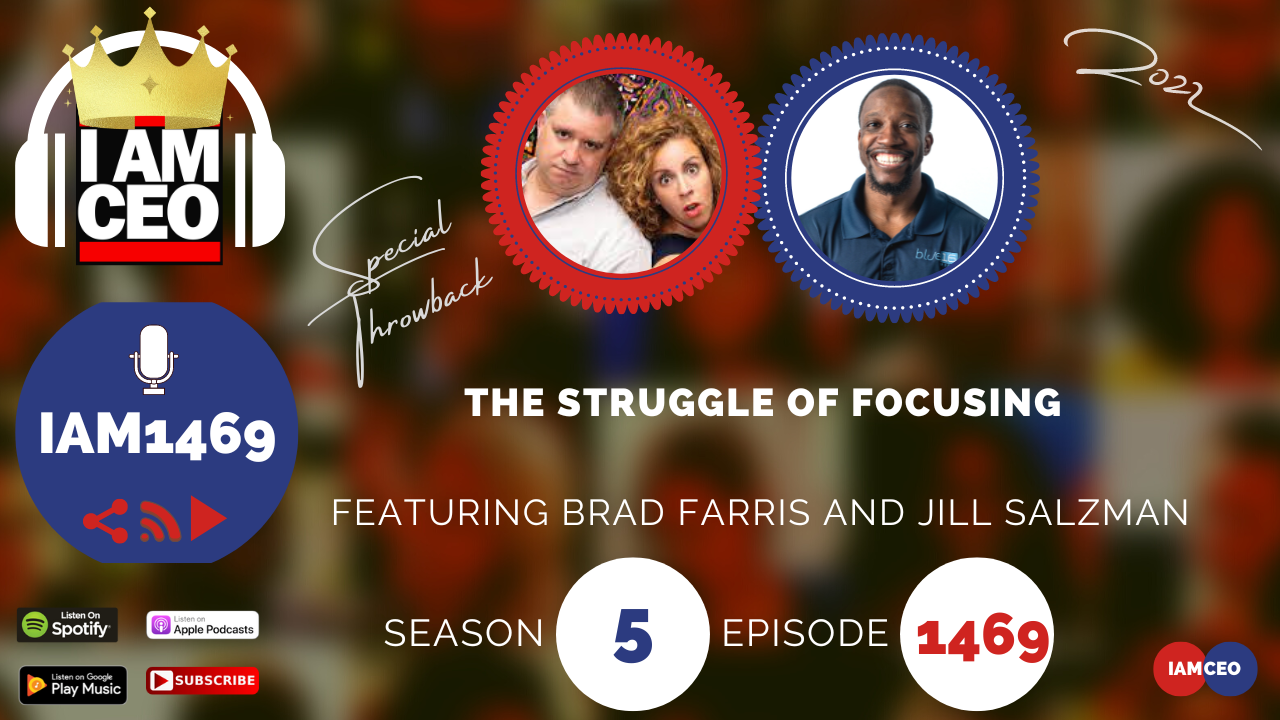 I had an awesome opportunity at the end of the year to be a guest on The Breaking Down Your Business Podcast with Brad Farris & Jill Salzman. Jill contributed on CEO Blog Nation to one of the roundups and was a recent guest on the I AM CEO Podcast and has created an awesome community for entrepreneurial moms. I had the chance to jump on the hot seat on the "most entertaining podcast in the world." It was loads of fun where I spoke about a business issue specifically the struggle with focusing on creatives.
My takeaways
#toomanywhiteboards
It's okay not to have a streamlined focus and it can be part of the process.
Tap into my innate creativity to provide solutions for clients and instead of creating it internally but do more consulting. 
Find 3-5 things to focus on.
Episode Link: https://progreshion.ceoblognation.com/2019/02/22/the-struggle-of-focusing/
---
Check out one of our favorite CEO Hack's Audible. Get your free audiobook and check out more of our favorite CEO Hacks HERE