CBNation
I AM CEO PODCAST
IAM143- Founder and Author Empowering Moms to Build Better Businesses Through Natural and Fun Ways
Podcast Interview with Jill Salzman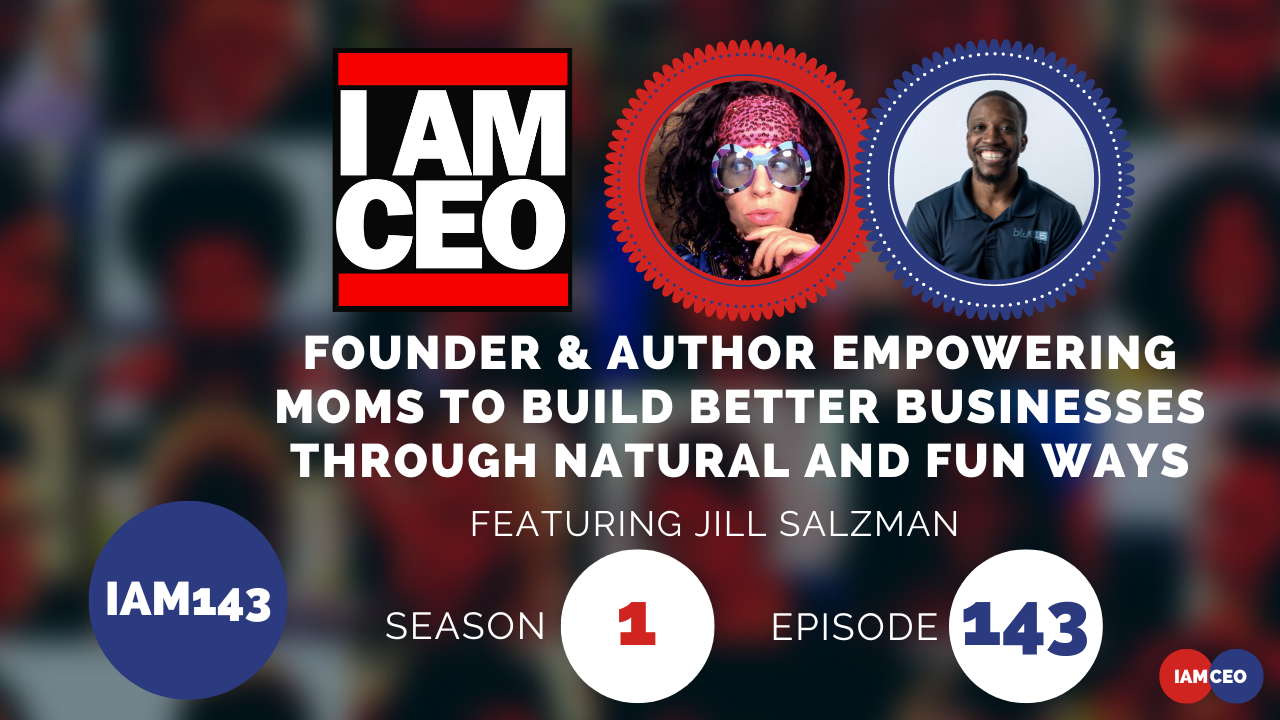 Jill Salzman is currently growing her third entrepreneurial venture, The Founding Moms, where she helps mom entrepreneurs around the world build better businesses. She's the author of The Best Business Book In The World, newly released, she's a co-host of Inc. Magazine's top-rated entertaining business podcast, Breaking Down Your Business, she gave her own TED talk on 11/11/11, and Forbes' named The Founding Moms one of the Top 10 Websites For Entrepreneurs. She's shared the speaker stage with Richard Branson, Sheryl Sandberg, Daymond John, Marilu Henner, and in her spare time, Jill enjoys kloofing, baking, and erasing her daughters' crayon artwork from the kitchen walls.
CEO Hack: Systematizing to make things easy
CEO Nugget: (1) Have more patience (2) Just do it
CEO Defined: Freedom and control 
Website: https://foundingmoms.com/books/
Instagram: http://www.instagram.com/foundingmom
LinkedIn: http://www.linkedin.com/in/foundingmom
Facebook: http://www.facebook.com/foundingmoms
Full Interview:
---
Check out one of our favorite CEO Hack's Audible. Get your free audiobook and check out more of our favorite CEO Hacks HERE.