I AM CEO PODCAST
IAM1384 – Best Selling Author Empowers Leaders to Pivot their Businesses
Podcast Interview with Jessica Dennehy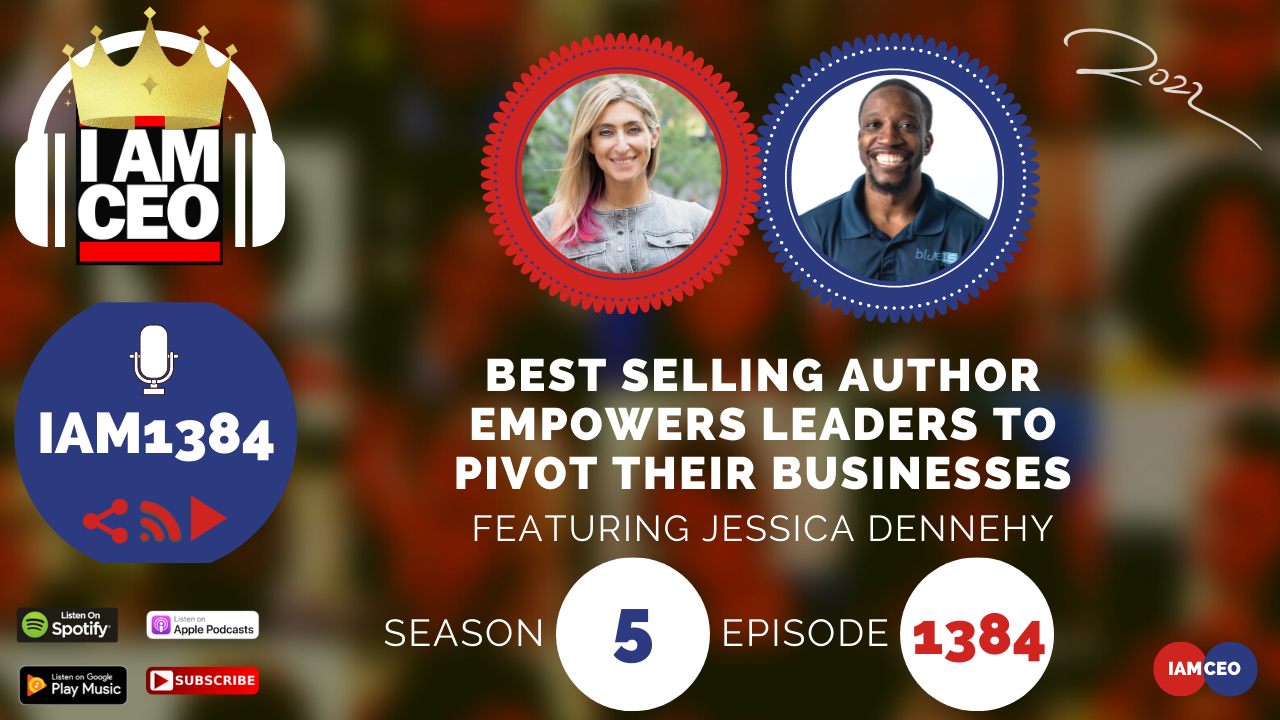 Jessica Dennehy is a 2x best-selling author, speaker & coach on a mission to empower leaders to Pivot their businesses, Slay their goals & enjoy the freedom that comes with success. Through her company, Pivot & Slay, she helps entrepreneurs to embrace their CEO Power, exit their comfort zones and start taking the risks necessary for success.
CEO Story: Jessica had an amazing career as a Wall Street attorney. But suddenly she felt she was in a cage and doesn't have all the freedom that she was wanting. Seeking for the freedom to enjoy her life, the small business opportunity came, and later on, she is helping other business owners achieve their success.
Business Service: Coaching entrepreneurs where they can get stronger and more confident.
Secret Sauce: Being an authentic person, genuine and flawed, and showing the fun side to the clients.
CEO Hack: Having the morning to yourself – a moment with yourself alone- no phone, emails, etc. exercise or meditating.
CEO Nugget: It's better to make a mistake and learn a lesson than to just sit stagnant waiting for the perfect moment.
CEO Defined: Alignment. Having the time and freedom that you want. Freedom to work with clients you are connected to.
---
Check out one of our favorite CEO Hack's Audible. Get your free audiobook and check out more of our favorite CEO Hacks HERE