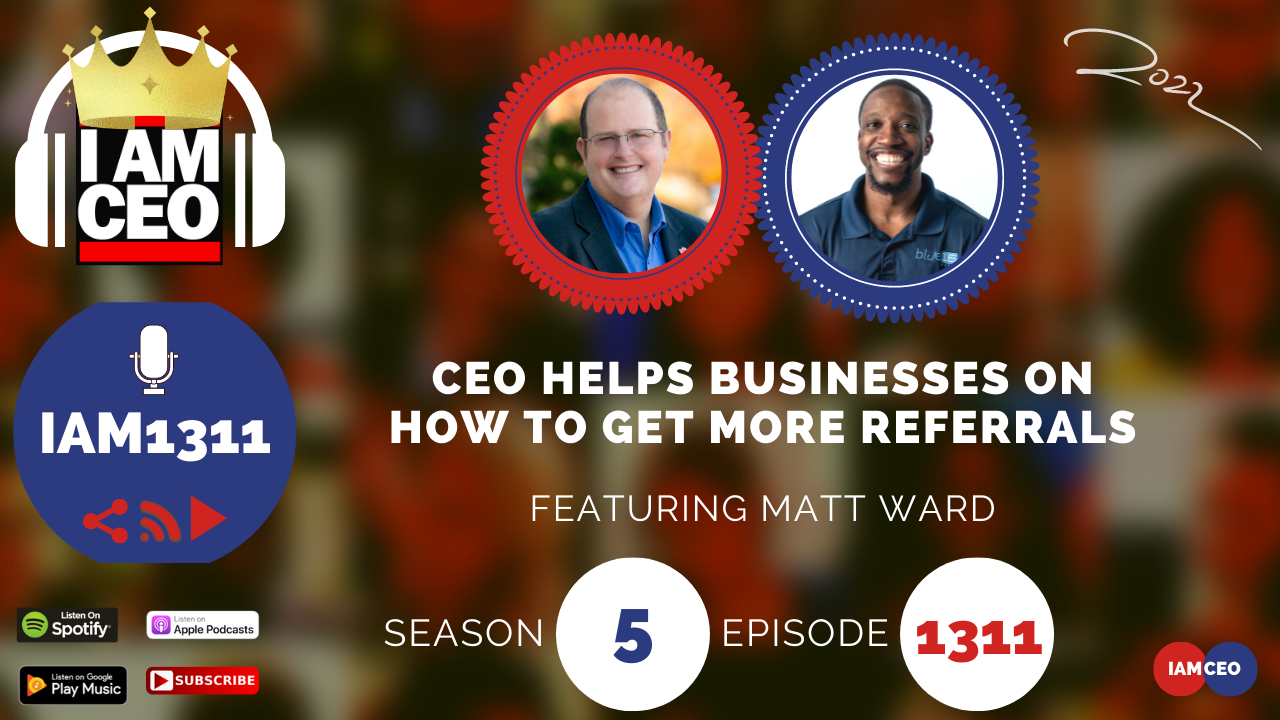 Matt sold his digital marketing agency, inConcert Web Solutions, in May 2018 to begin his focus on helping service-based businesses get more word-of-mouth referrals! His book "MORE…Word of Mouth Referrals, Lifelong Customers & Raving Fans", focuses on building stronger relationships, and how we can use that to connect with others. His newest book is titled "The High-Five Effect: How To Do Business With People Who Bring You Joy" and was released last year in October.
Matt is a professional member of the National Speakers Association, a 40 Under 40 Recipient, Chamber Small Business Owner of the Year, and host of The Mass Business Podcast, which is focused on helping small business owners learn from each other.
CEO Story: Started as a volunteer on a non-profit organization, offered his free website in 2001. Then he started selling websites, outsourcing them. In 2005 Matt did full-time as a digital marketing agency but exited in 2018 and focused on helping-serviced based businesses.
Business Service: Serviced-based businesses get referrals. One-on-one coach for better and right relationships. Group coaching – mastermind approach.
Secret Sauce: People do business with who they know, like, trust and care. Find ways to care for other people and you will get referrals.
CEO Hack: Books recommended: E-myth Revisited (entrepreneur creates the system) by Michael Gerber; Never Eat Alone (giving without expecting in return) by Keith Ferrazzi; Profit First (paying yourself) by Mike Michalowicz.
CEO Nugget: Double downer relationships, invest in them. It's not about what you know, but who you know.
CEO Defined: Leadership but more of ownership. Owning who you are in the business that you run.
Website: www.mattwardspeaks.com
Book: More-Referrals-Lifelong-Customers-Raving-Fans, high-five-book
LinkedIn: mattwardspeaks
Facebook: breakthroughchampion
---
Check out one of our favorite CEO Hack's Audible. Get your free audiobook and check out more of our favorite CEO Hacks HERE