DMV CEO
I AM CEO PODCAST
IAM1383 – Accountant Helps Business Owners Accelerate their Financial Mindset
Podcast Interview with Shona Bell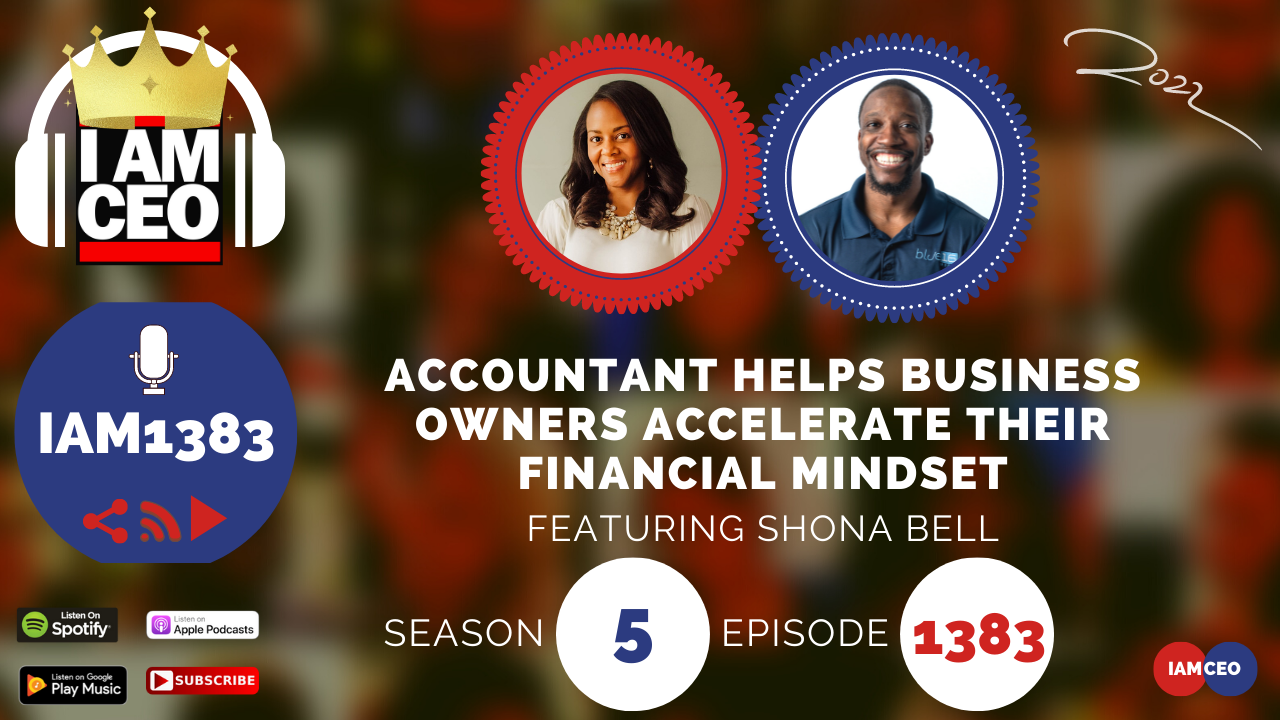 Shona is a Christian, philanthropic certified public accountant, who evolved into an entrepreneur, real estate investor, wife, and mom. Her passion is using her gifts to help individuals and business owners accelerate their financial mindset and business goals. She has worked for the top Public Accounting firms in corporate America, with nonprofits, for herself, and also coached many people in starting their own entrepreneurship journeys. She is currently the founder and owner of a financial coaching and CPA firm and will be launching a Financial Mindset Bootcamp, tax strategy eBooks, and a host of other products in the near future.
CEO Story: What inspired Shona to become a business owner was from the movie Boomerang. Seeing the executive woman on top of the building with power. Obsessed with having her own business and helping others create their own businesses discovering and empowering other people's potential, thus creating future CEOs of their own companies.
Business Service: CFO Services. Bookkeeping. Help clients with cost and budget planning, targets, financial insights, etc. Tax planning.
Secret Sauce: Asking the why's of the client's business operation.
CEO Hack: App mention – Monday.com (client management tool) and Loom (videorecording).
CEO Nugget: Knowing what your gift is and standing in that. Then try to do it all on your own.
CEO Defined: Being a leader, willing to share yourself and your gifts for the better of a team and clients.
Website: www.beyondacountingtax.com
---
Check out one of our favorite CEO Hack's Audible. Get your free audiobook and check out more of our favorite CEO Hacks HERE