I AM CEO PODCAST
IAM1431 – Speaker and Client Generation Expert Helps Entrepreneurs Grow Their Businesses
Special Podcast Interview - Podcast Interview with Mary Cravets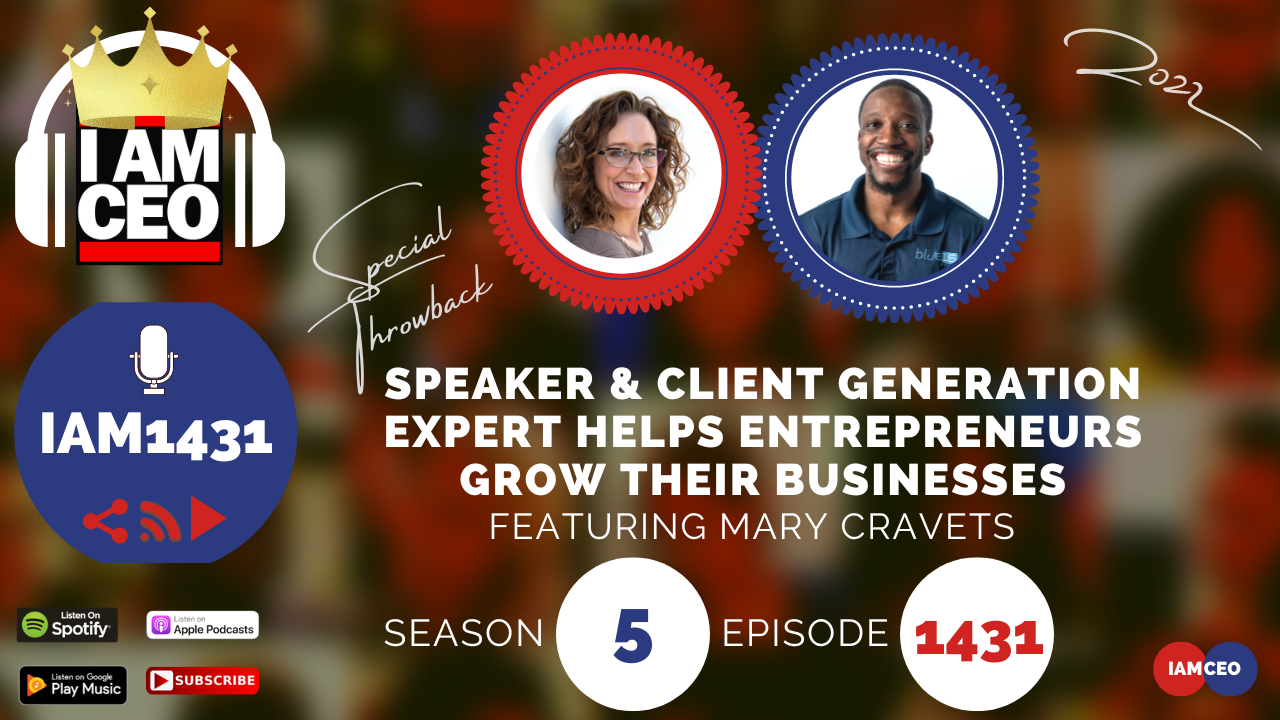 Mary Cravets is a Client Generation Expert and International Speaker who helps entrepreneurs significantly grow their businesses without working nights and weekends. Using her methods, the majority of her clients quickly increase their income by 50-100%. Clients include the former CFO of Microsoft North America, thought-leaders in the coaching industry, and rising stars in a variety of other professions, including doctors, lawyers, consultants, graphic designers, and CPAs. Mary is also an avid roller coaster enthusiast and a kayaking volunteer for a wildlife protection program in Morro Bay.
CEO Story: Mary had a rough start in the early days of her business, learning the ropes and trying to do everything on her own. After learning the hard way, she started to delegate her work as she formed and discovered the right business model. Now, she grew a team who are virtually independent.
Business Service: Client generation. Creating a system that is unique to every client. Simple structure.
Secret Sauce: Support people to find their way. Not a cookie-cutter. Simplifying the structure.
CEO Hack: Making sure to rely on her team and look at what is that next level, keeping the next big goal in front of her
CEO Nugget: You can't negotiate with time. You set yourself up for failure on a daily basis and expect to win long-term. Keep your to-do list realistic.
CEO Defined: Freedom to not have to be the person that's always working.
Website: https://simplygetclients.com
Resources: Moreclientslessmarketing.com
Facebook: https://www.facebook.com/MaryCravets/
LinkedIn: https://www.linkedin.com/in/mary-cravets-76ab106/
Twitter: http://twitter.com/MaryCravets
Pinterest: https://www.pinterest.com/cravets/
Instagram: http://instagram.com/marycravets
Episode Link:
https://iamceo.co/2018/10/15/iam085-speaker-client-generation-expert-helps-entrepreneurs-grow-their-businesses/
---
Check out one of our favorite CEO Hack's Audible. Get your free audiobook and check out more of our favorite CEO Hacks HERE